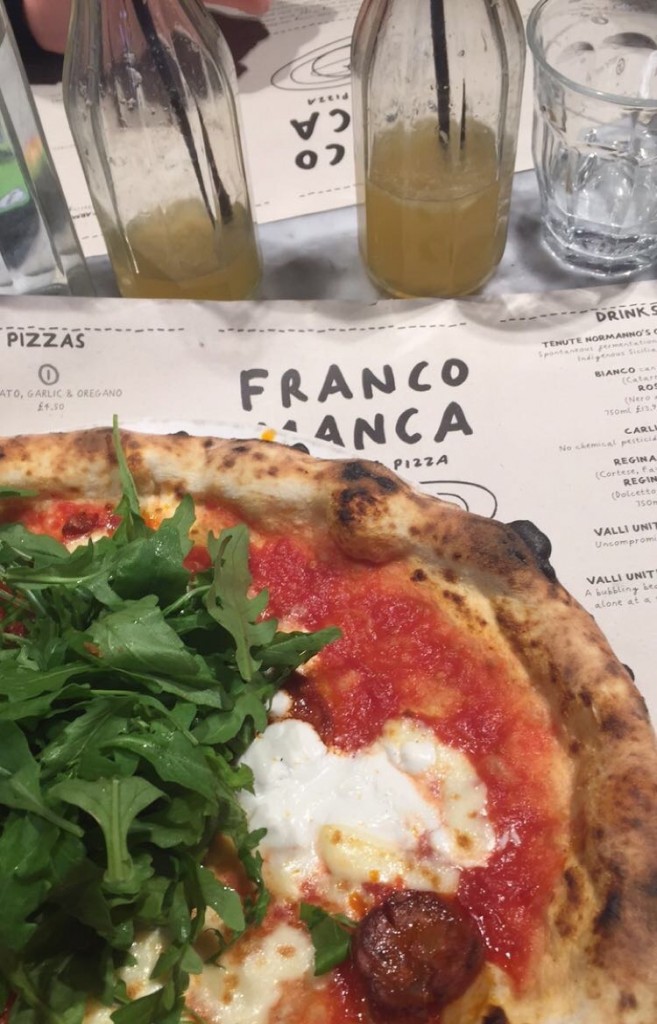 This place has quickly become my favourite place to grab a pizza in London.
I love its authenticity, I love it's simplicity & I love it's value for money!
Franco Manca started in Brixton as one tiny spot in the market with its less is more approach: a choice of 6 pizzas on a paper menu with specials on a black board. I heard there was always a queue down the street for a table, and was so late to the party I didn't eat here until January of this year. By then it was already occupying the unit across the way and had expanded into about 12 other locations. The only thing that hasn't changed is the menu – the owner sees no reason to offer more, I mean if there's a line down the street and all the other branches across town are meeting the demand of no frill pizza eating, I guess there's nothing to change.
Best for homemade lemonade and a simple cheese and tomato. Maybe with ham & olives. But the sourdough is exceptional and the fact pizzas are between £4-6 it knocks old Pizza Express out the park!
You can even call and order to take away. Find your nearest location here.