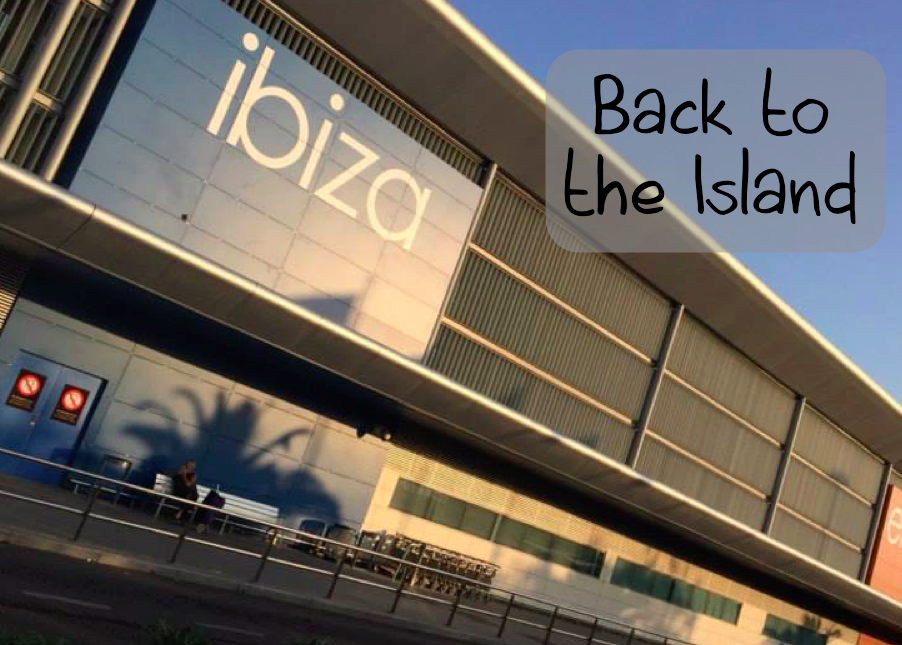 I still can't believe summer slipped away in 2014 and I didn't even get to grace the island once. I was heartbroken. Every summer without fail I make sure I try to get out even if it's just for a couple of days. So this year I'm going out as much as possible. It's a good excuse to catch up with all of the people I did a season with in 2013 and if we tactically book we can get some good nights in.
Laura and I booked flights in March. I always use Skyscanner to find the best deals, and for some reason it was cheaper for me to fly out of Bristol with Laura and then home to London. So I booked a bus to get my ass to Cardiff and so we would just start our holiday 1 night earlier!
There's always a debate whether to book somewhere to stay in San Antonio or Playa D'en Bossa. If you're in Bossa you're already at the clubs, the hotels are nicer and you just miss the strip. Problem is all our mates work on the strip so it just made most sense for Laura and I to stay in San An.
I used Trivago to find the best deal on a half decent hotel, and we picked the Pacific. It's nicer that Marco Polo and was cheaper.
I always go with good intention of seeing more of the island, so we only planned 3 big nights out and then some places to go to in the day.
We tactically booked Friday to the following Saturday so we could go to Music On twice! And in the middle we chose to go to Privilege for Darius Syrossian's Do Not Sleep and DC10 for Circo Loco.
Other than that we wanted to spend our days doing fun things neither of us did over our two seasons.
Like getting a boat from Reggae Beach to take us round all of the nearby caves – which are stunning. We never would have done anything like that during seasonal work because we were just too tired.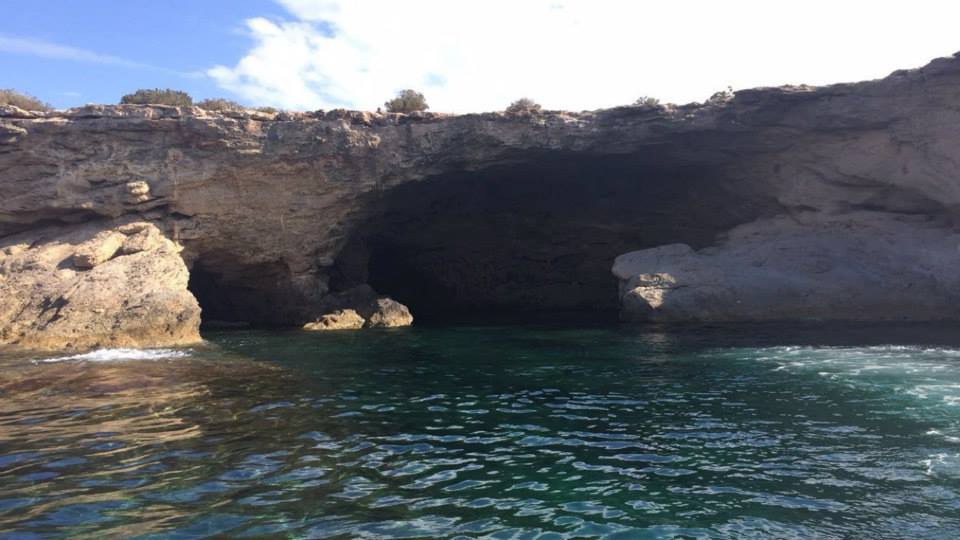 We also went to Cala Bassa – which I think is a nicer beach than trekking out to Formentera. It's literally 10 mins on a boat from San An and so so beautiful. Crystal clear water and good beach club vibes. I can't wait to go back.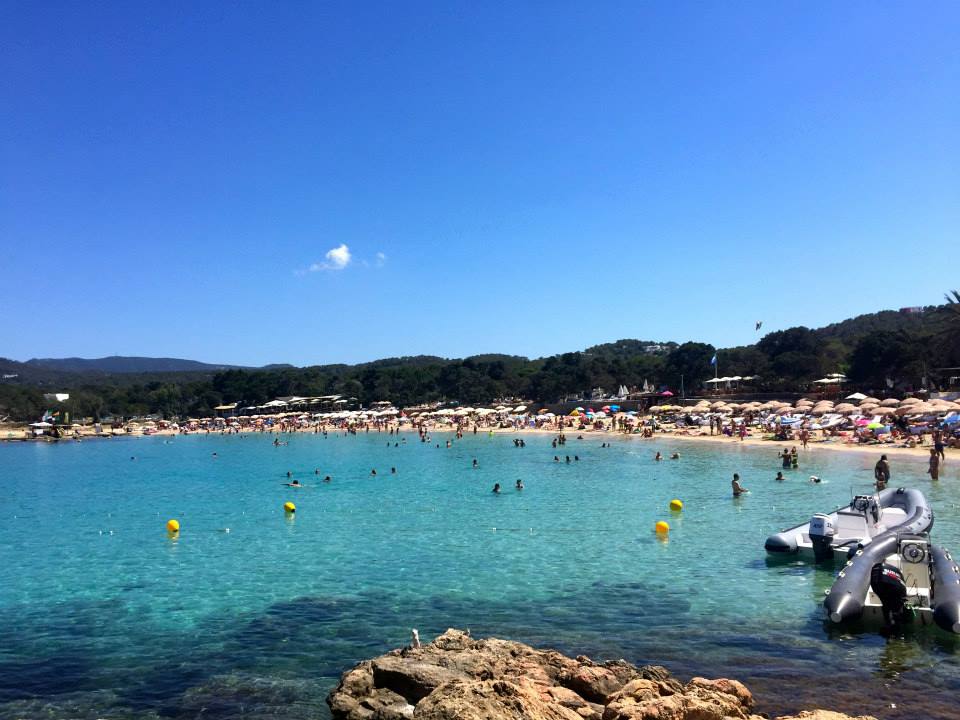 Formentera still doesn't sit right with me, I love it there it's so so beautiful, but it's a long way to go if you don't have your own boat, and then when you're there you at least need a bike to get around. When it's super hot all I want to do is lay out and the beaches closest to the port aren't the nicest, but I'm yet to venture further. I feel like you need to go from Ibiza Town, on a quicker boat, for the night to really get a feel for the island and explore it a little more. The island is full of schmoozy beach cafes so it's also only an idea to go if you're feeling spendy!
Ocean Beach Club isn't really why we go to Ibiza, or what Ibiza is about, but I've never had a bad time there! This trip Laura and I met James and his 7 mates. They had a bed in the VIP area so we just headed down around 1pm to meet them and hang out. I made it clear that we would buy our own drinks, but they had so much Vodka it would have been impossible for them to drink it all. The music there is always chilled in the day, and yes it's a place to see/be seen, I don't think I'd ever dish out the best part of a grand to hang there for a day, but if I'm invited I'm not gonna say no!
This trip was pretty chilled, yes we did go out to a few parties but this year they were ones we knew we'd enjoy. It took a long time to find events I really love to be at for the full duration, and it was so nice not to have to pay thirty euros+ for an event I wasn't that keen on. We ended the week at Marco Carola II and spent Saturday during the day eating Tapas at Kanya and debriefing the week, before we flew home. It was one of the most enjoyable times I've had on the island and I can't wait to get back for King Carola once more this season.