So Kylie Jenner has FINALLY admitted to having lip injections! As if it wasn't obvious to the world already – she was only lying to herself. Really she should have gotten herself some kinda endorsement with Mac & Soar because it's sold out EVERYWHERE.
It's my favourite lip pencil and has been for a long time along with Rimmel's Epic, but I mean dude, it certainly isn't making my lips look like that!!
My fave is for sure Mac's 'Soar' and whenever I pass a Mac store I find myself asking if there's any in stock 'just in case' and then proceed to pick up at least 2. All because of you Kylie!! All because of you, my stash is at about 6 now haha.
I love the way it's a 'your lips but better' shade and the formula is nice and creamy.
I also like to finish the look with Buxom's lip plumping cream in 'Mudslide' it just compliments my filled lips wonderfully and I think the shades are pretty much bang on. I love the peppermint tinglyness and it's not too sticky!! But I think it's only available in the US at Sephora. Oops sorry!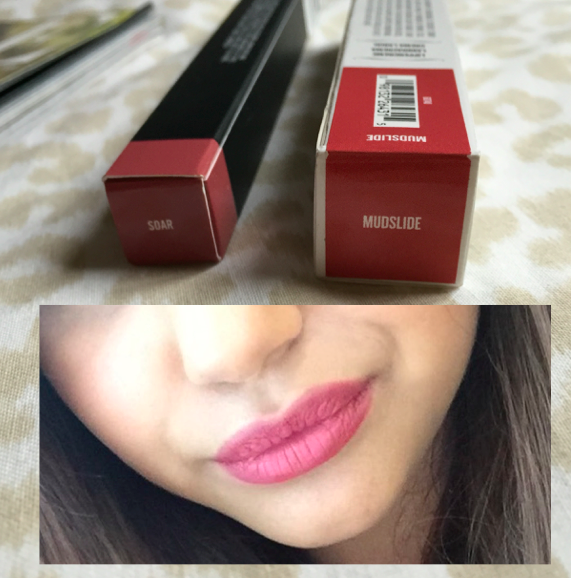 My first love of lip pencils were the Rimmel Exaggerate ones though, I just love the convenience of the retractable twisty up ones. They're easy to carry all the time and not have to worry about sharpening. And my two favourite shades are 'East End Snob' and 'Epic'.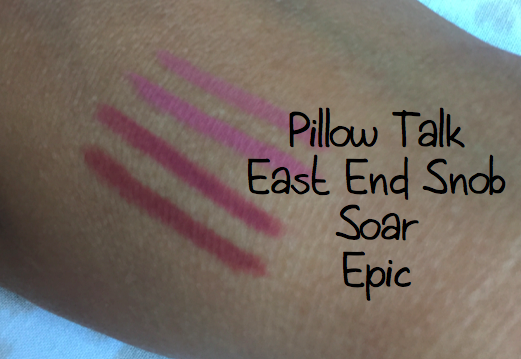 One of my favourite blogger's Amelia Liana always talks about Charlotte Tilbury's Lip Cheat in 'Pillow Talk' so last weekend when I was in Selfridges I picked one up.
It's more waxy than the Mac pencils and when you outline your lips you really feel like you've reshaped and cheated their size! It blends well and just glides on in one straight swoop. It is however slightly too light for me – maybe that's because I'm so used to 'Soar'.
I also completely agree with Amelia that Rimmel's 'East End Snob' is a pretty good dupe for CT's 'Pillow Talk' and if you're not ready to part with £16 the Rimmel one is a fab alternative.
All 4 of these shades are super similar. I'd put Soar & Epic as darker more dramatic shades with a nude undertone for darker skin tones. And Pillow Talk & East End Snob as a more subtle liner with pink undertones for fairer skin tones..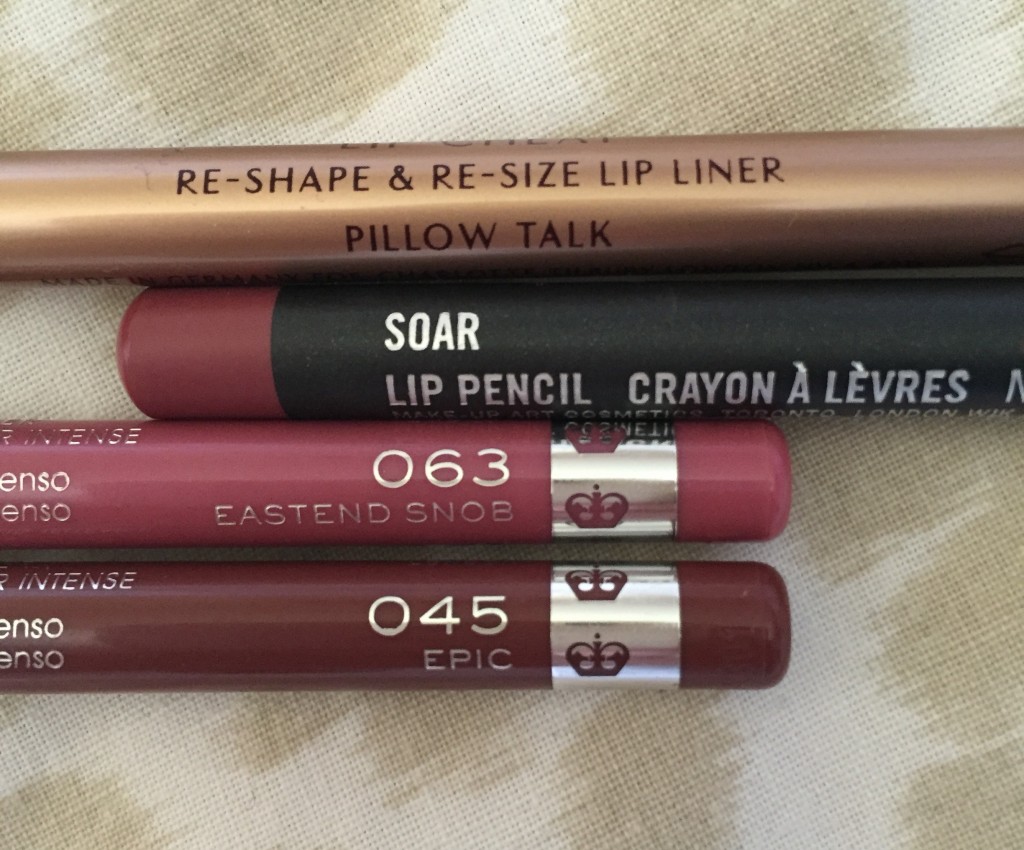 I definitely feel a responsibility to post a mini disclaimer that none of these pencils are going to give to 'Kylie Jenner Lips' but they are my top picks that can make your lips look fuller and give you a fab pout. Just remember that sometimes less is more!