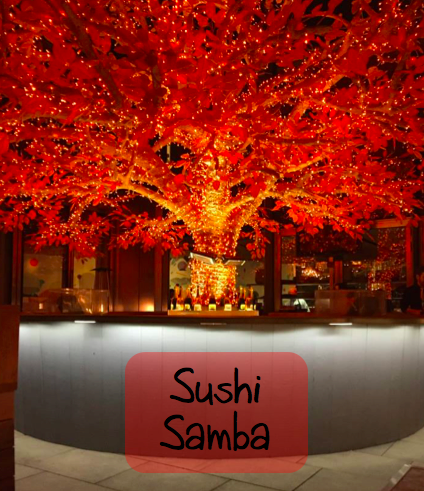 Do you know what? I just don't think Sushi Samba in London is worth the hype. After eating at the ones in New York and Miami (just last week) they're obviously aiming for some sort of exclusivity here. Let me start with the fact when you call you book a table they can give you 3 months from the day. I mean really? Who wants to wait three months for dinner? You forget you've even made the reservation. That then means it becomes a who knows who type of restaurant. 'Wanna go to Sushi Samba? I know someone, we can definitely get a table tonight' it takes the shine off of actually eating pretty good sushi in a beautiful setting with one of the most mesmerising views of London.
Such a shame really.
The menu is pretty much the same as its brothers and sisters across the pond. My rolls of choice include the snowflake and the rainbow. The California is great as is the black cod.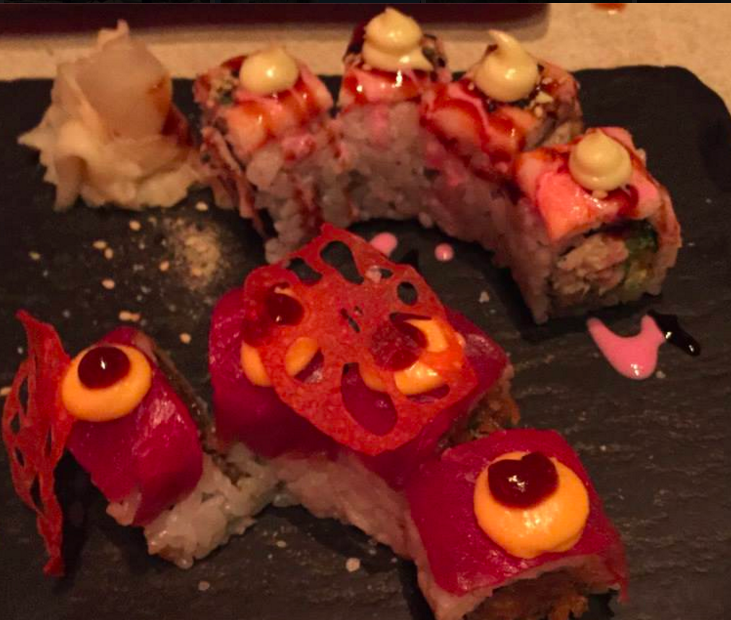 If you are to wait out the 3 months make sure you indulge in their speciality dishes. Otherwise it doesn't really seem worthwhile.
I would say it's moderately priced. Probably the same in dollars. So a little more over here. Obviously cocktails are gonna boost your end total. I always go with something exotic involving a lychee!
Verdict? Go if you know someone. It isn't worth the wait. However the bar & terrace are fab. I know people who have gone in dressed well for cocktails and managed to snag a table. So that's always worth a try.