Amongst ALL THE SIGHTSEEING we did manage to Shop!
Heading towards the Spanish steps we stumbled across Sephora. I was delighted. We all know how a feel about a European Sephora right?!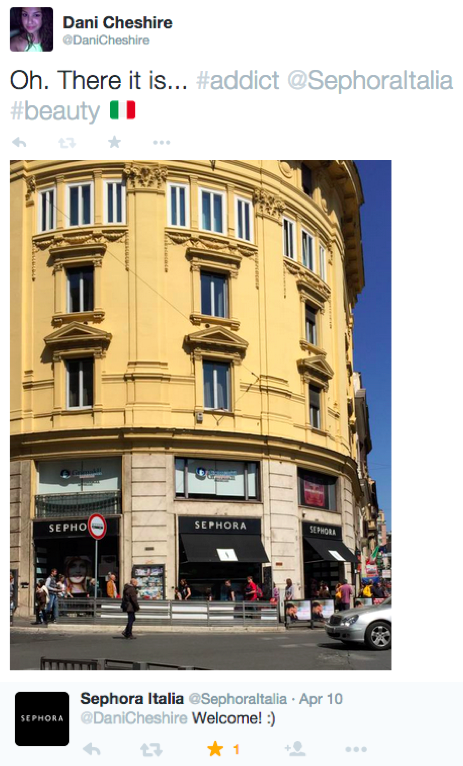 But after my recent trip to Miami I didn't REALLY need anything until I saw this amazing bronzer!! The design sucked me in and bam there it was in my bag. OOPS.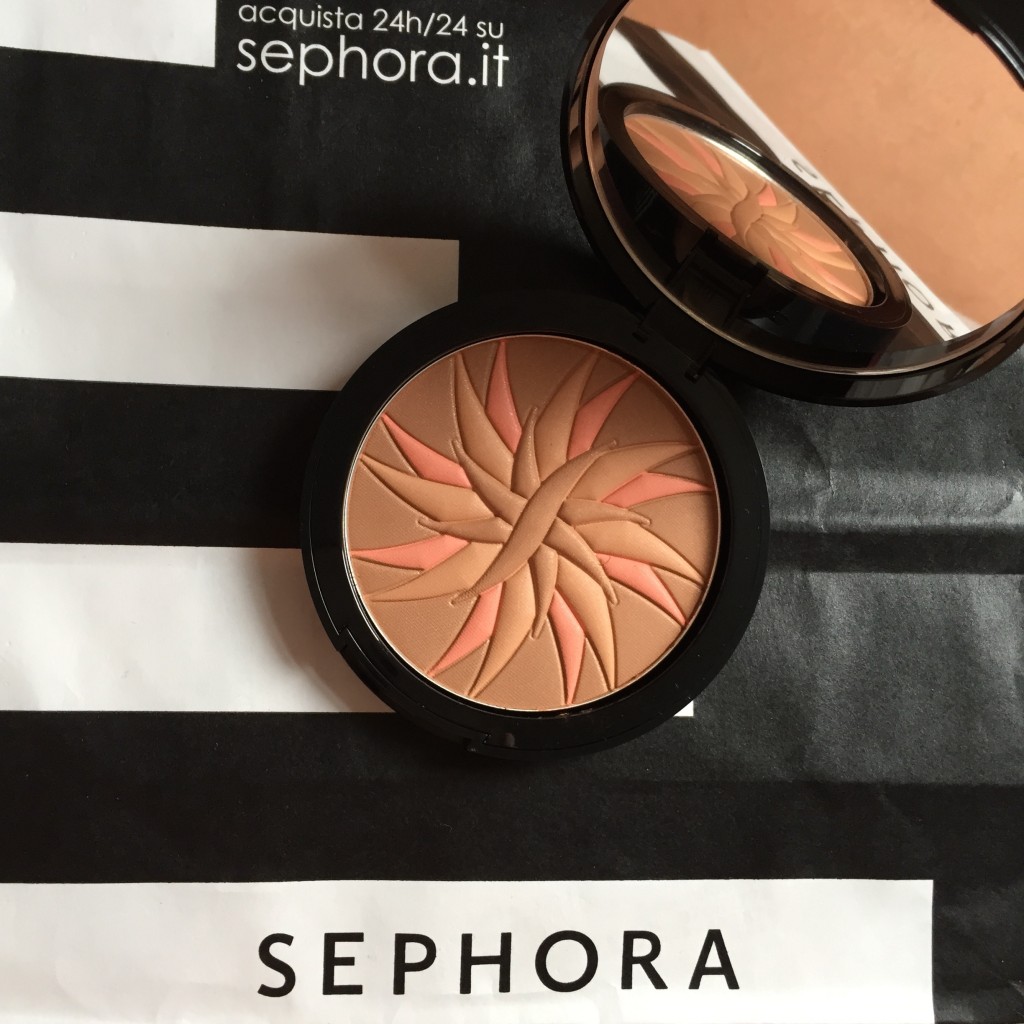 I then proceeded to 'accidentally' purchase a backpack from Longchamp and a wallet from Prada. But only because the stores were so gorgeous I just couldn't leave empty handed!
Look at this view of the Spanish Steps from Prada!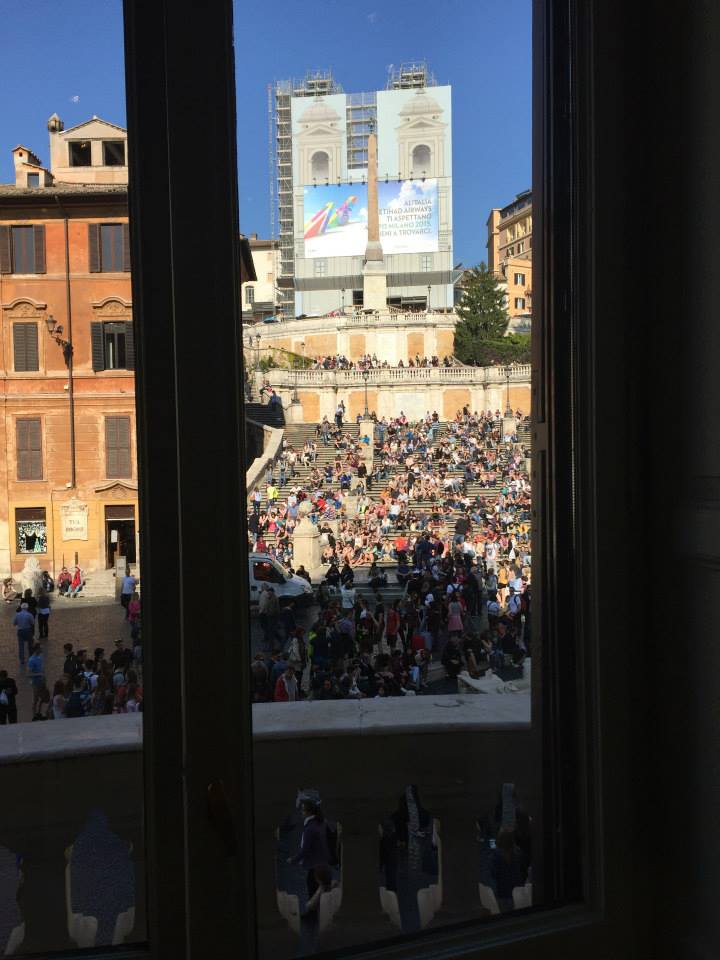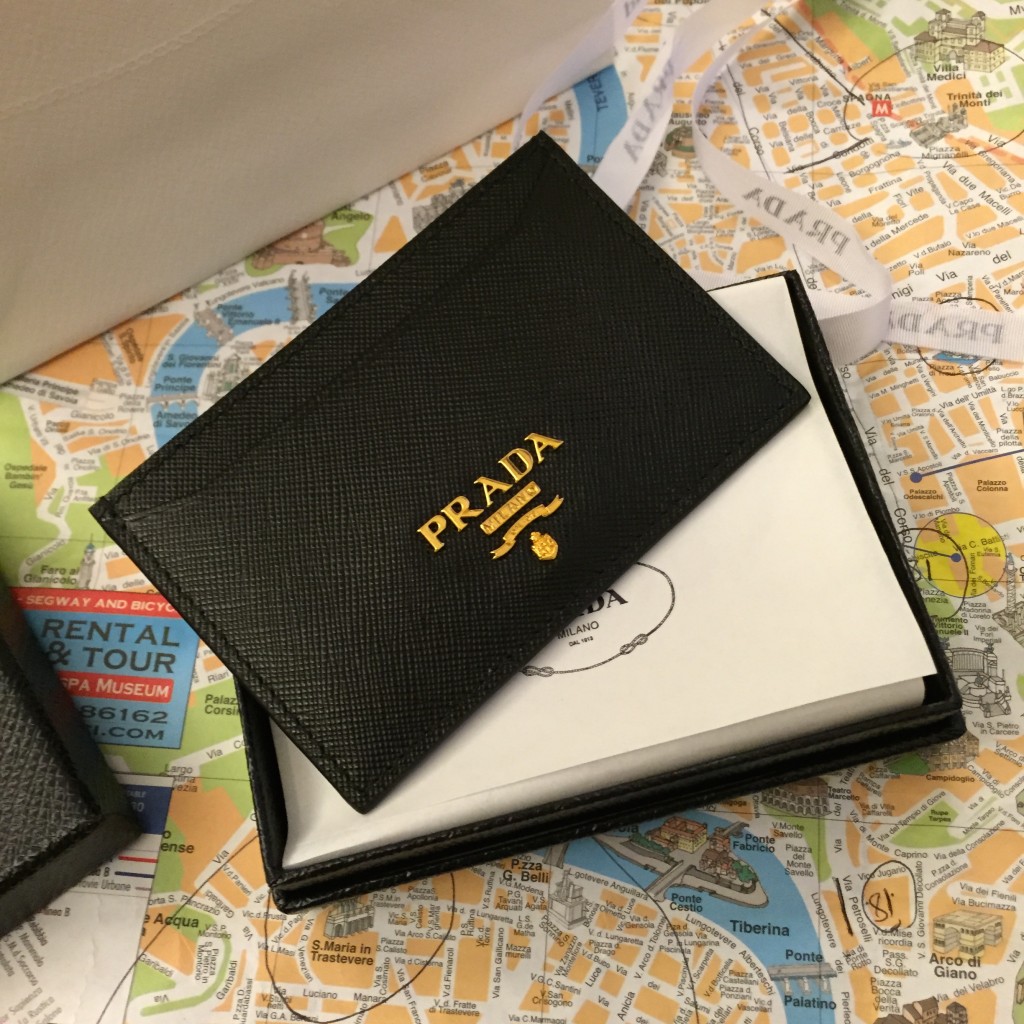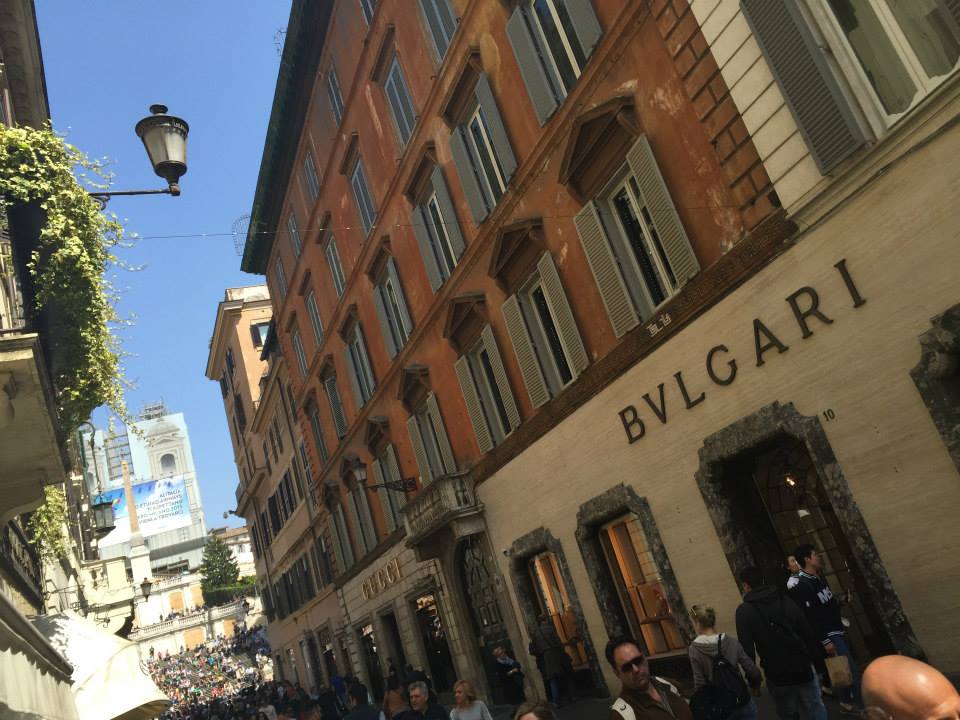 All the good shops are on one street 'Via del Corso', you know Oxford Street/ 5th Ave style. All the Luxury Designers are at the bottom of the Spanish Steps and you can stumble across them all whilst seeing the sights.