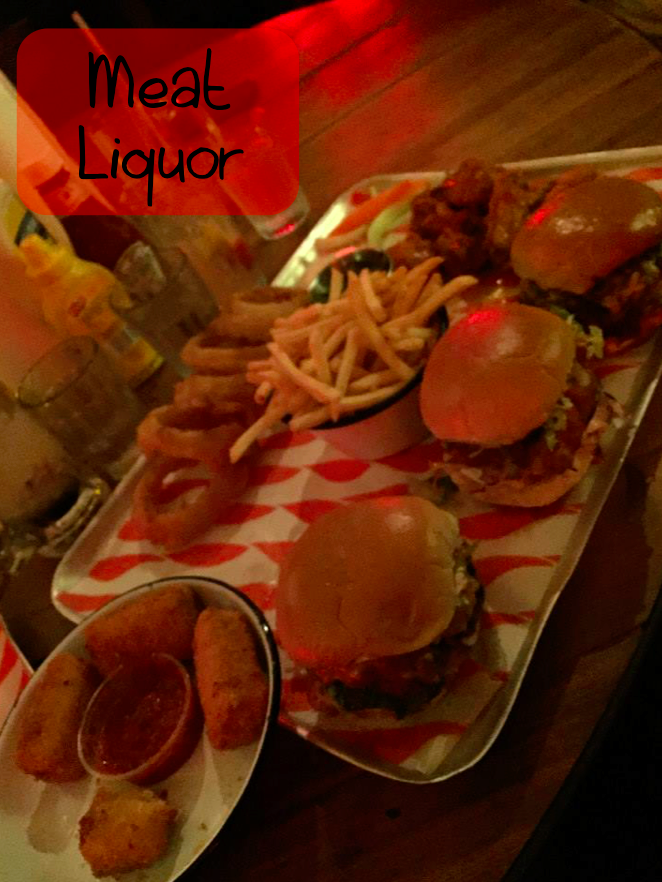 Meat Liquor is one of those places you go to if your arteries need clogging. It's a classy more hipster McDonalds come TGIs where your whole order comes on one tray. Sociable but messy!
My problem is I get over excited at the sight of the menu wanting to order starters/sides galore when the truth of it is the burgers are exceptional. Go for the Dead Hippie, it's a meat Liquor classic, the sauce is delicious and the onions are a bonus but expect to be up to your elbows in grease. The aim of the game is to eat it whole, one bite at a time out of the wrapper to catch the mess. Give it a go!
Chicken wings, onion rings & Mac and cheese all a thumbs up. I say go in a group so you can order all and give everything a try. 1 portion of chips is enough.
You can't make reservations & most of the time there is a line out of the door, so I say come for late lunch or after theatre dinner time and you'll be fine.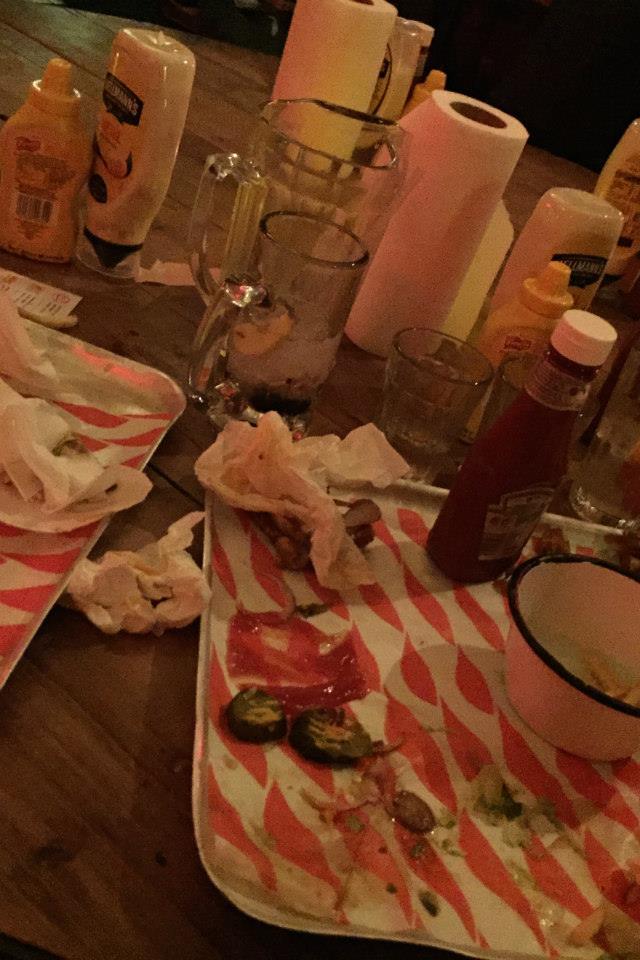 More details on MEATliquor and it's sister friends here.