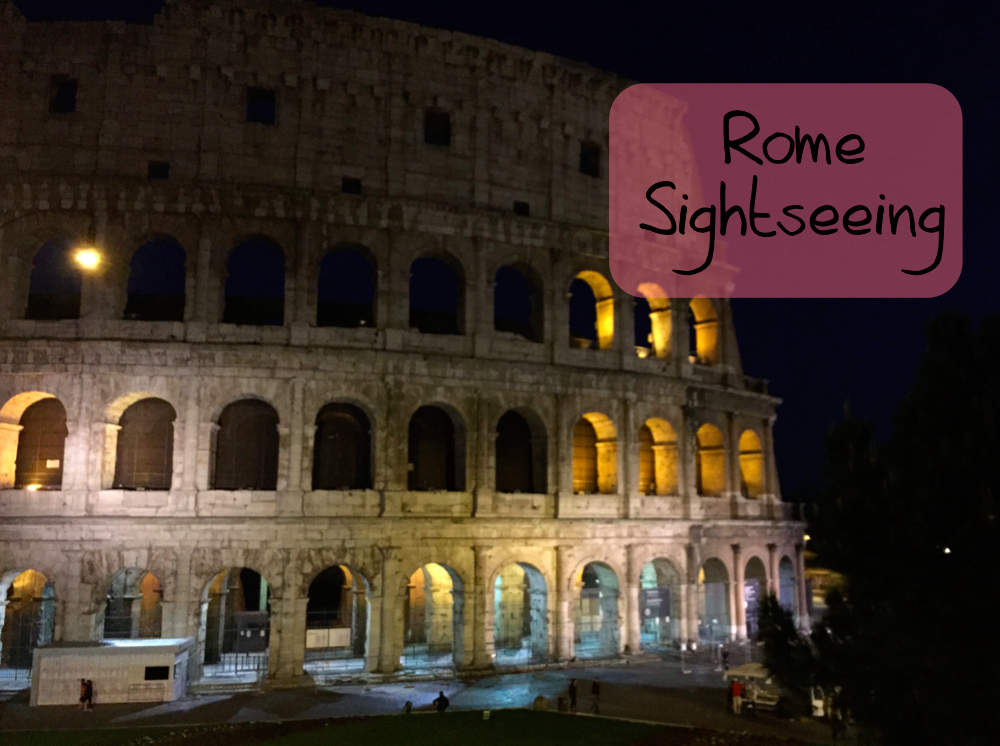 Here I go again! I had no intention of going away so close together in April, I've just gotten over my jetlag and my cousin's asking me what I'm packing for Rome!
I knew this weekend would be completely different to Miami, in the fact we'd just be roaming around on a giant adventure of sightseeing and eating delicious Italian food!
As soon as we landed and checked into the hotel we got one of those huge maps from the reception and headed for the Colosseum. We were told that we were staying on a particular bus route that went past all the sights which was handy, just that it could be unreliable so we were better off walking.
Up the hill we went to the Colosseum, and down to Piazza Venezia. I mean the place is stunning, I just wanted to take photos of EVERYTHING. It really helped that we arrived to glorious spring sunshine, so everything looked bright and well kept – it was warm enough not to wear a coat yet we weren't hot and sticky roaming around.

It was so easy to follow the route on the map the receptionist had drawn out for us, before we knew it we were at the Trevi Fountain and having pictures taken at the Spanish Steps. [Note – the Trevi Fountain is closed for cleaning. We were extremely disappointed, but when you see all the fantastic work that is done to keep the ruins and buildings looking so immaculate you have to appreciate what they're doing to keep it all so fab!]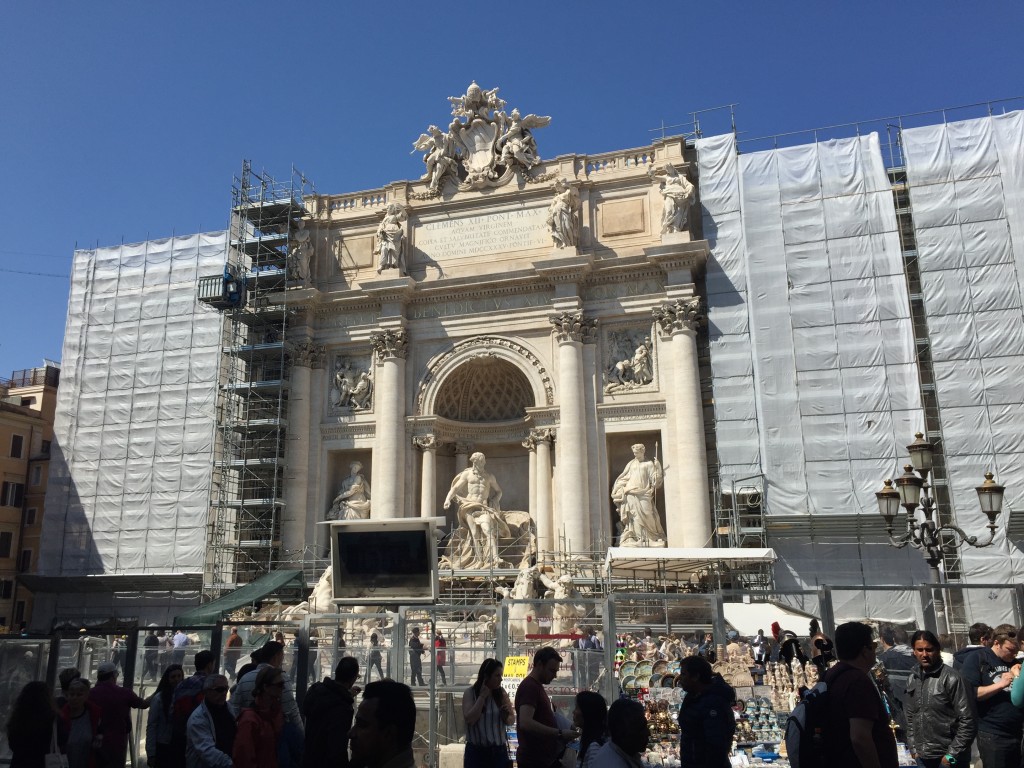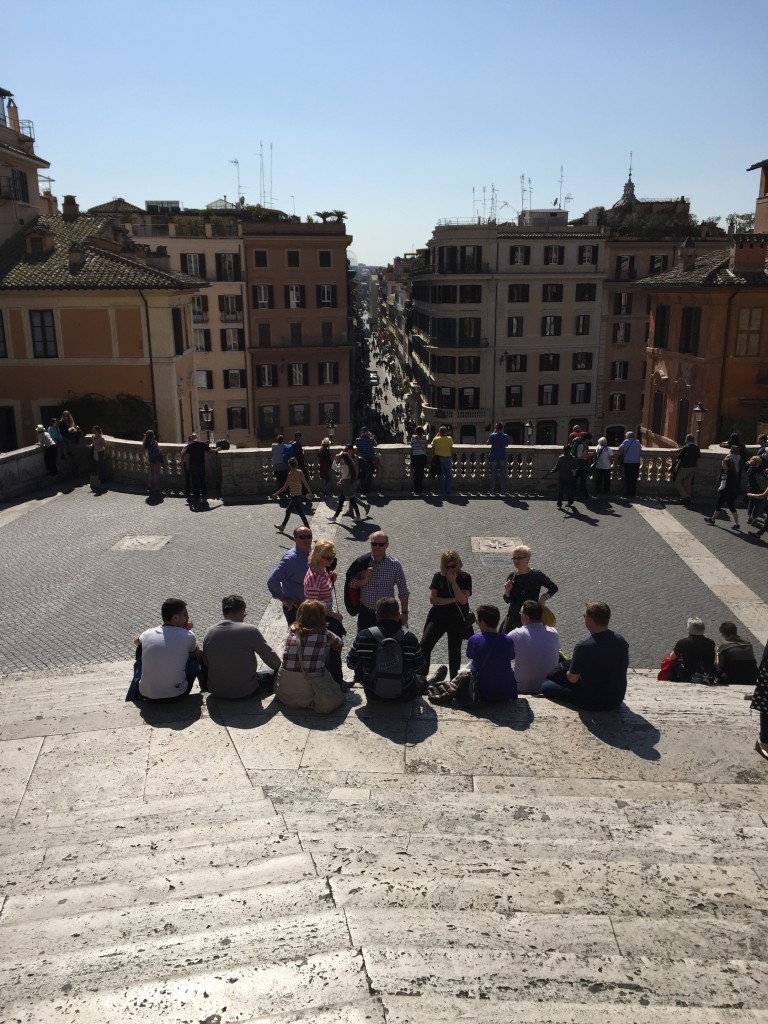 The following day we headed to Vatican City to explore the museum there. It is definitely work booking tickets online to skip the queue. We waited just over an hour in line, but imagine if it was raining or scorching sunshine?! Yep, BOOK. Also, you will be hounded by people trying to get you on their tours. Say no. They're charging through the roof and if like me and Becky you only want to see certain rooms, you can listen in on other people's tours as you hit the bits you want to know about. The place is huge! but if you do intend on spending the whole day there – book a tour on line so you don't get ripped off.
Finally, on our last morning we went back to the Vatican to see the Pope's service. It was such a moving experience and I could appreciate just how many people filled St Peter's Square on special occasions. After the service the Pope comes to his apartment window and blesses the crowd. It was the weekend after Easter so lots of religious thoughts had been quite present in the past few days for me. There's a sense of security as you walk around Rome as a city and I thoroughly enjoyed the whole weekend.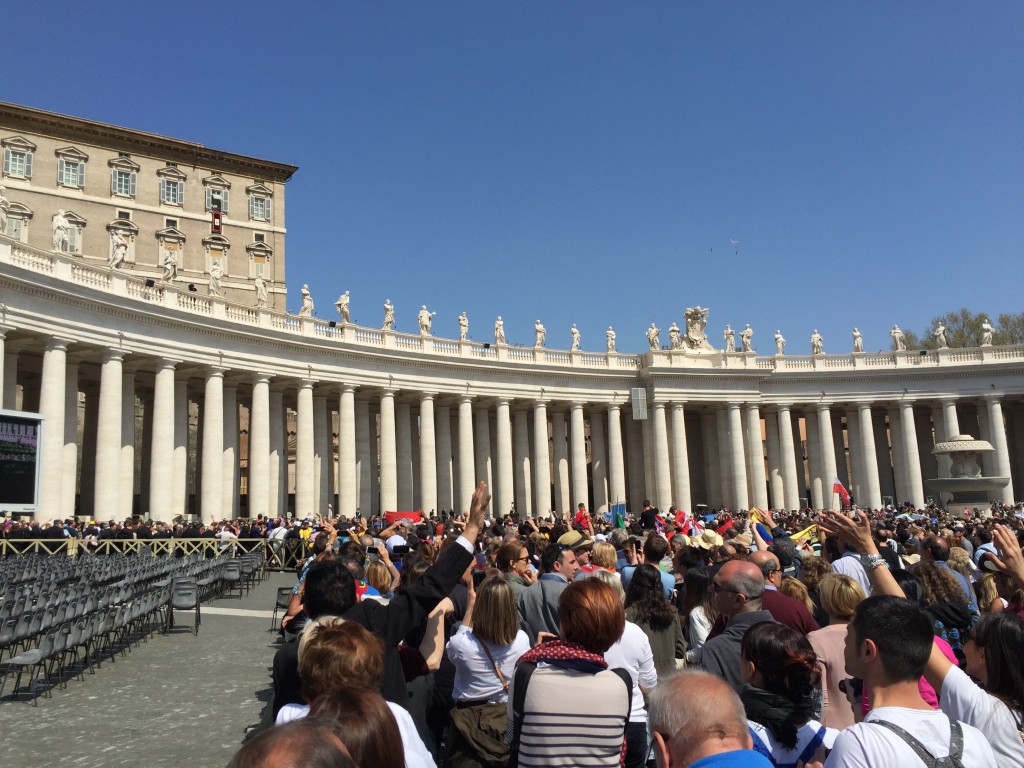 A couple of things to note –
Don't get taxis! They're so expensive and you can walk everywhere. If need be you can jump on a bus.
Students and Under 25s get a discounted rate at The Vatican Museum & The Colosseum.
Book tours online – don't get tricked into spending too much.
Ask locals and students where the best places are to hang out in the evenings.