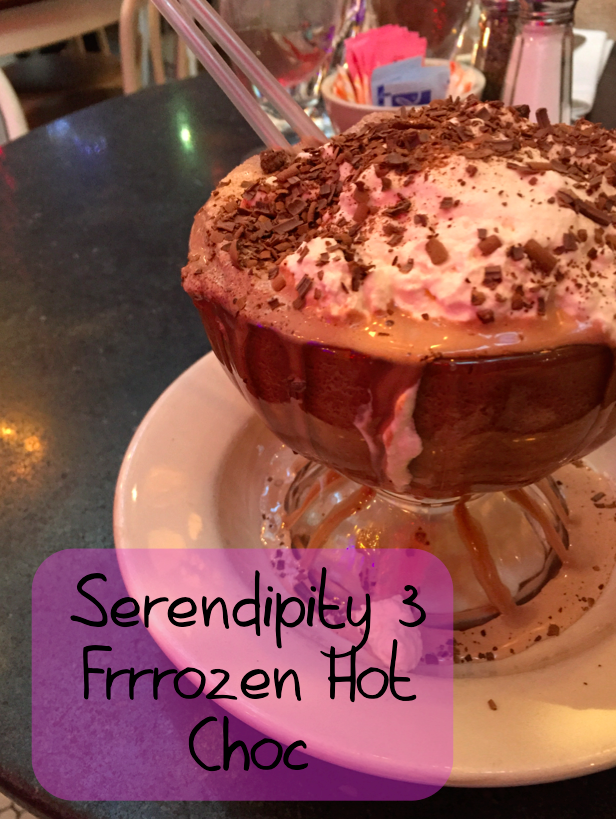 Probably the wrong season to be rocking up to Serendipity for a Frozen Hot Choc, but we were in the area… and how can you not?!
Serendipity 3 is a restaurant that's been in SO many TV shows and films, there's always a line out the door and down the street, but we popped in on a quiet Tuesday afternoon and managed to snag a table in order to indulge in pure chocolatey goodness!
The menu is RIDICULOUS. We just wanted to try every cake or sundae going, but you know what American portion sizes are like?! Nah-uh, not gonna happen. (Especially after the pizza we'd just demolished at Patsy's Pizzeria!)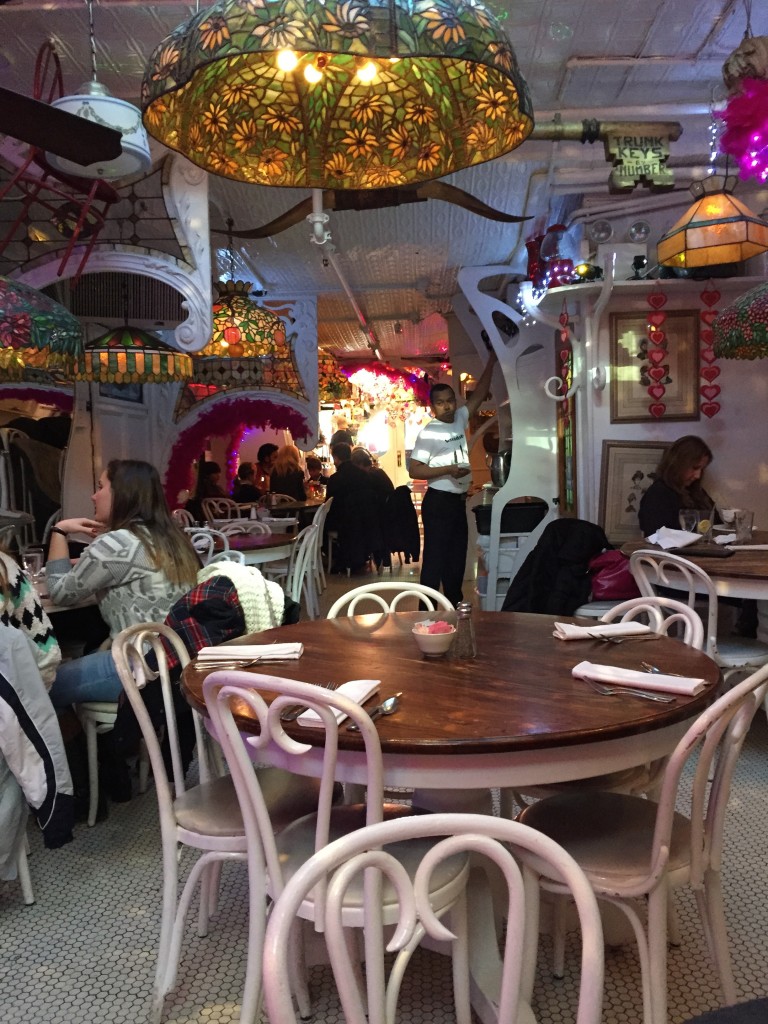 It's such a quaint little spot to have a girlie dessert and gossip in, we didn't want to leave. It's the worst place ever for food envy. Because you know that sundae you weren't brave enough to order? Yep she has it on the table next to you!!
Serendipity is on E 60th Street between 3rd & 2nd Ave. (Right by Dylan's Candy Bar, behind Bloomingdale's!)