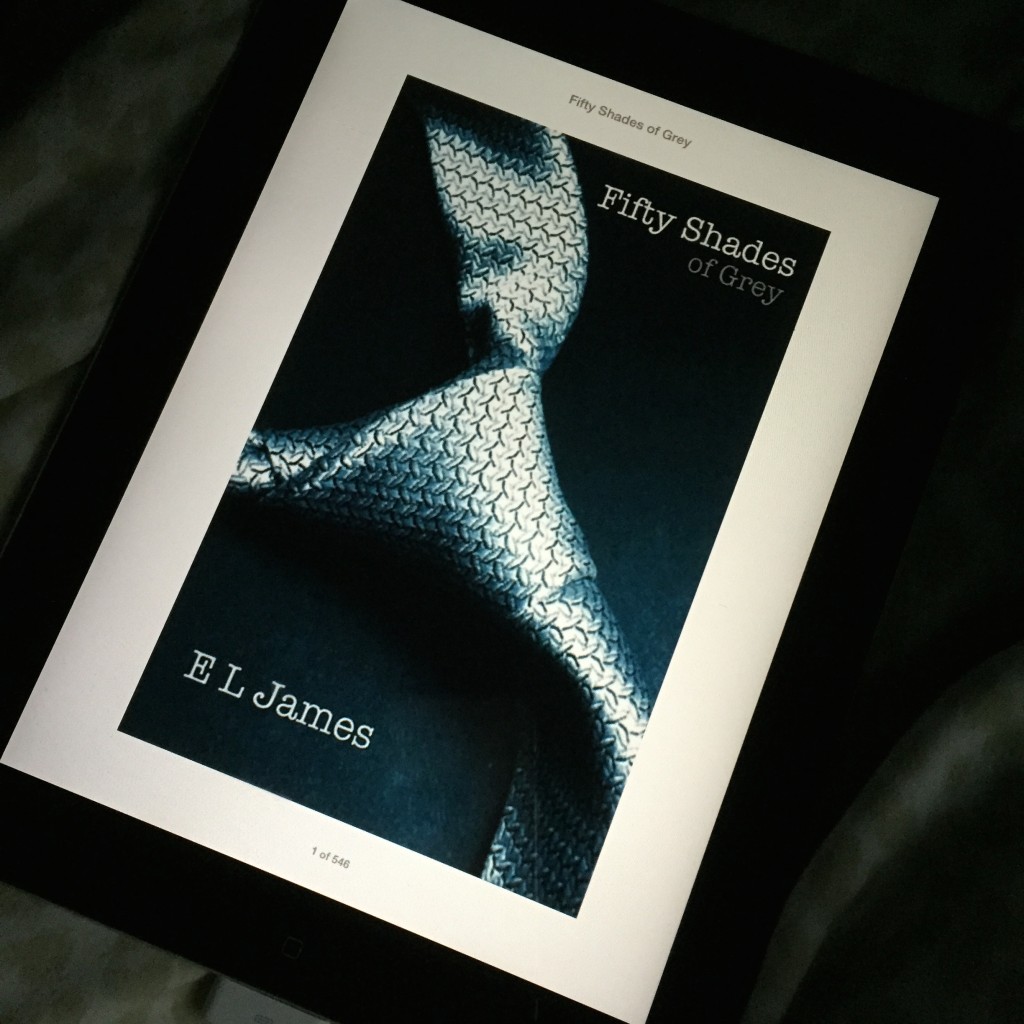 I remember when the books surfaced and caused such a stir: The most sold airport holiday read. The filth. The honesty. The SHAME.
I was FAR too embarrassed to be holding the paperback on my commute. So I bought it to read on my iPad!
I finished it within 2 sittings and was hooked. Notably not the best literature. But the story had me enthralled. I wanted to know more about Christian Grey. I loved Anastasia for her curiosity and just how naive she was. I mean what 21st century girl doesn't have a Mac and an iPhone? HELLO?! I needed to know how it ended just like everyone else across the nation and after the 2nd and 3rd instalments I wasn't shocked Universal had struck the deal to turn it into a Hollywood Blockbuster.
The hotly anticipated film has been out of for previews and private screenings all week. It's been the most pre booked movie EVER & also had some pretty horrendous reviews.
I wanted to go in with an open mind. I mean I've read plenty of books that have been 'adapted' into screenplays. They're never side by side copies. Hence why they're 'based upon' a novel.
For me a trailer shouldn't give too much away. This one gave me goosebumps and created an excitement from within that I hadn't experienced since the first Sex and the City. The music and the selected snippets of scenes had the world waiting for Valentine's Day 2015. Damn another six months!!
The controversial reviews did nothing but make my expectations plummet. I was already aware of the strange casting. But you have to remember, this someone else's vision. Not your imagination coming to life as you read the books. It's 25-30 people's visions alongside the authors. They can't please everyone.
Ellie Goulding, The Weeknd & BEYONCE I mean the Queen, has put her name with this film. The soundtrack is fantastic. And after the the opening shots of Seattle, I felt like it was going to be well made, with very well planned artistic interpretation. The songs were popped in just as you thought they would be at key moments, let me just say HELICOPTER.
I can't really relate to the reviewer's disappointment, when EL James had so much involvement with the adaptation. This is her vision, bought to life. A love story shown to you beautifully, minus the smut and vile vocabulary. Plus if you read the books – you already know what they're thinking.
Anastasia was exactly the person she wrote about in the book, and yes Mr Grey may not have been what you envisioned but I think Jamie Dornan did a fab job, even if his Irish accent slipped through a couple of times. It's never going to be an Oscar winner. Story, Screenplay or Performance. But it sure did make and millions of others believe that crazy crazy things can happen in love.
Happy Valentine's Day.
I'm going to leave you with a treat from my favourite guys.
http://bit.ly/mcbusted50shades
I mean Dougie is dating Ellie after all!
xo