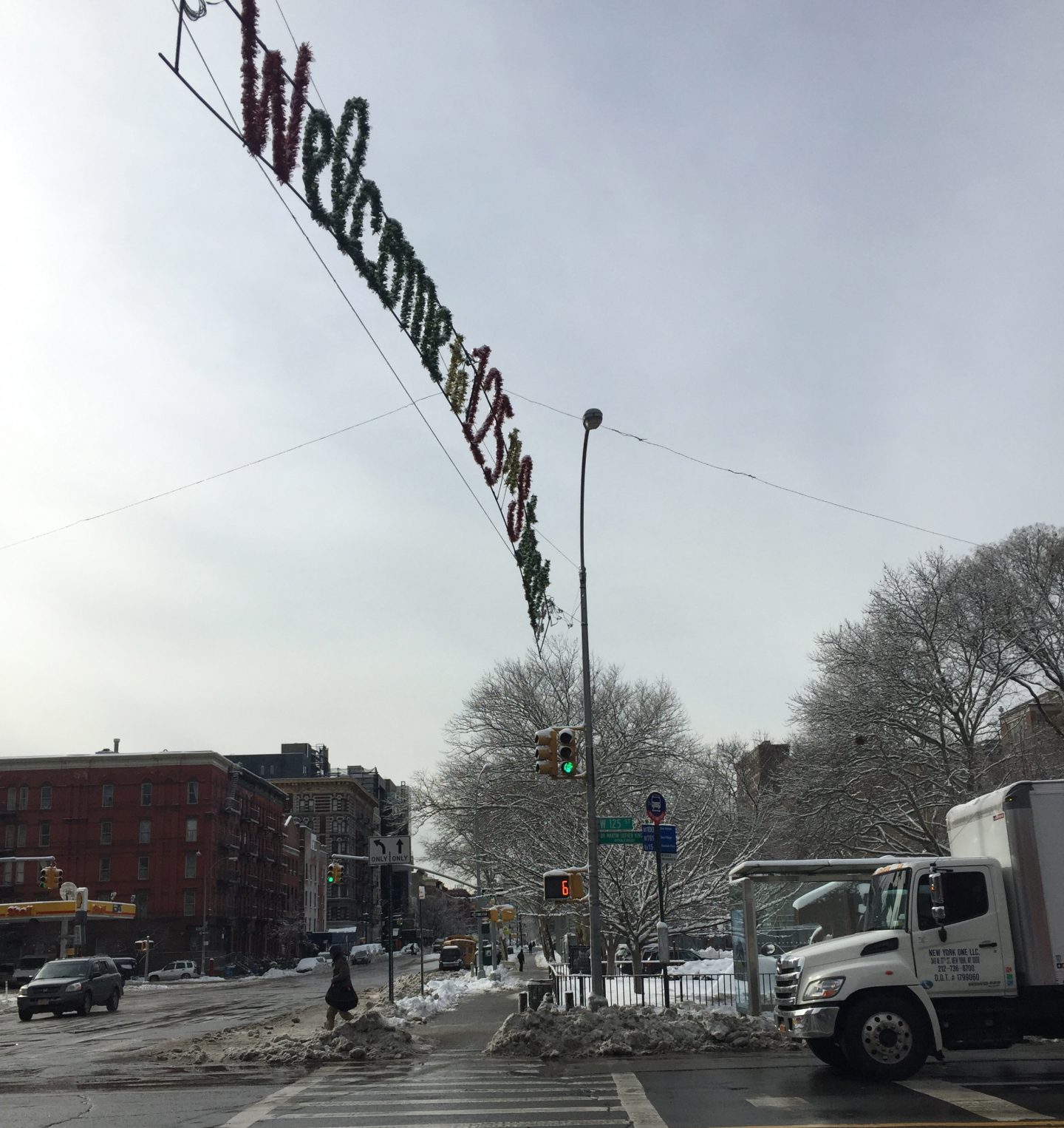 For my return to New York decided on 5 nights at the end of January because Cat had a baby at the end of December and I had to meet him as soon as possible!!
What I didn't really think about was how COLD it was going to be.
I mean, I shoulda known, I was there all last winter! Don't get me wrong New York is stunning in the snow. You know plenty of those crisp winter's days with glorious sunshine? But I really felt it the morning after I arrived. My friend Christina invited me down to Times Square for some Superbowl fun on Good Morning America. It was so strange being at a live show back in New York! It was like work away-from work but I loved it!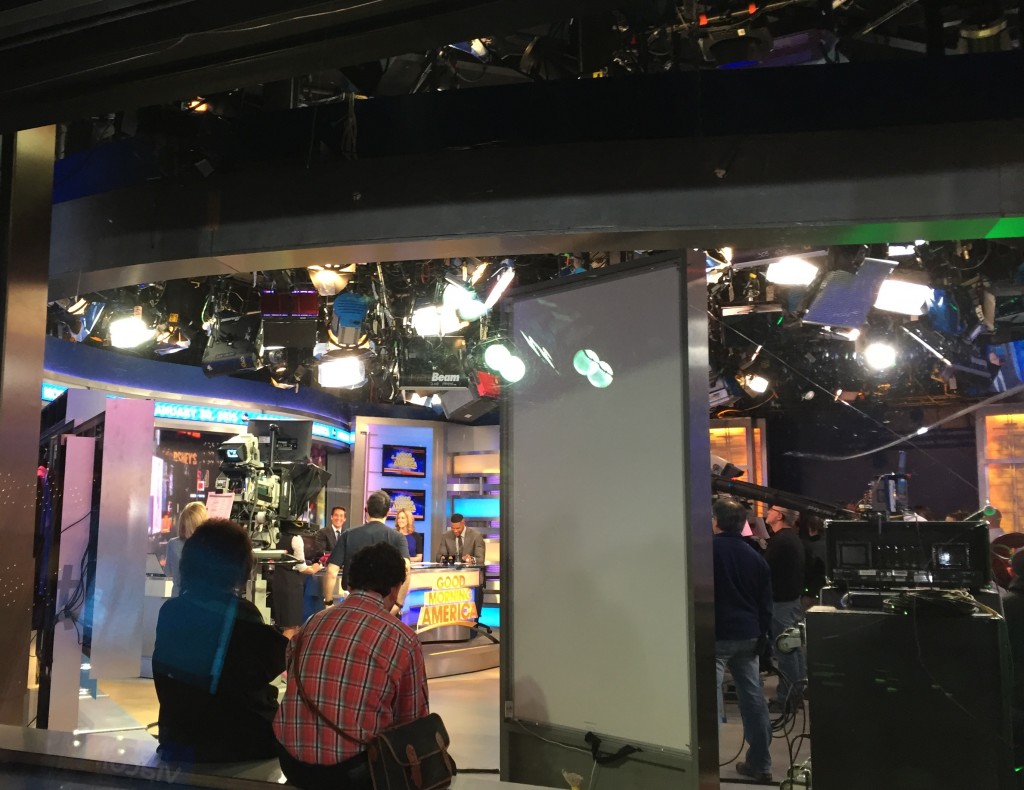 The actual game was February 1st, in Arizona this time so we watched from Cat's apartment with some beers. Katy Perry's half time show was nothing on Bruno Mars!
For anyone that cares, the New England Patriots beat Seattle Seahawks. So the team we dressed up to support lost!
ANYWAY…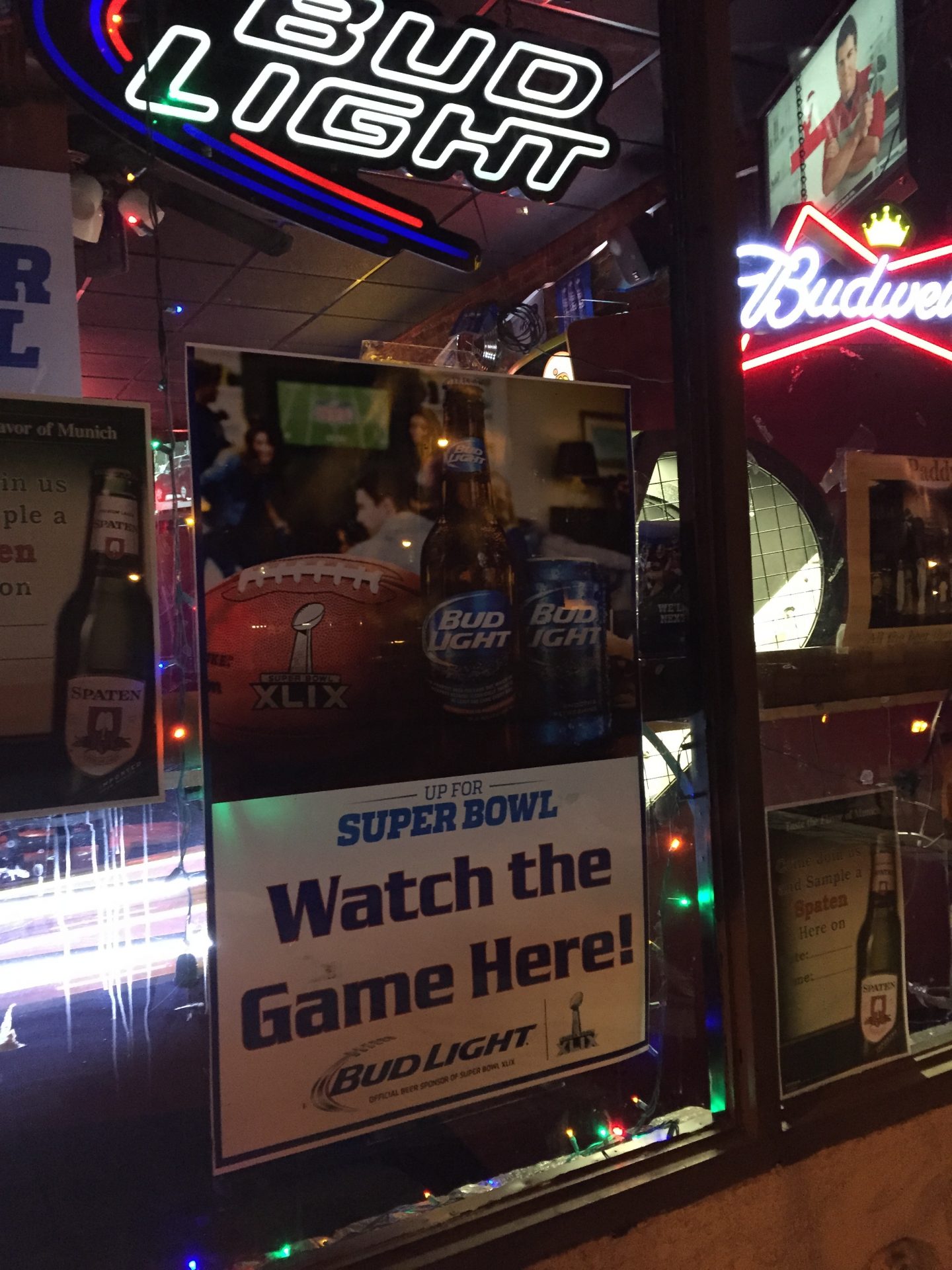 Other than using a football game I know nothing about to entertain us we also went to a few places worth telling you about.
My friend Ariel lives in Hell's Kitchen so we always end up at nice independent restaurants walking distance from her apartment. A few blocks from where she lives is a great Thai place called Room Service. Its got really a modern and chic interior and serves pretty authentic food (for america!!). Ariel likes to come here for the lychee martinis, it has a fab atmosphere for a girls night out. We ordered the Pad Thai and a few appetizers to share.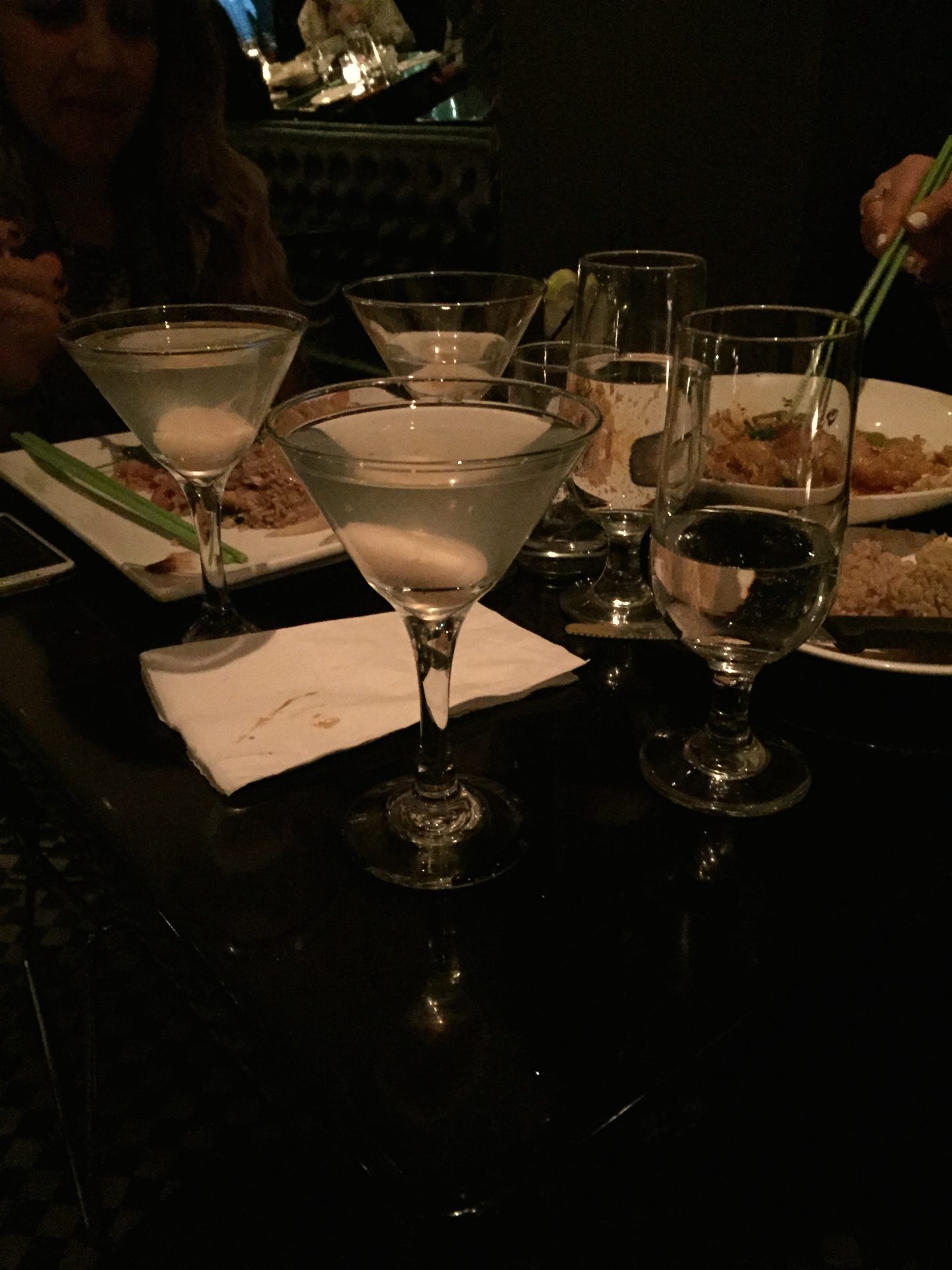 After dinner we went for cocktails at 230 Fifth. Let me start by saying its an is an absolute tourist trap. It's definitely one of the most recommended rooftop bars in the city and draws in large groups mainly of out of town visitors. Other than it's spectacular views of the Empire State and the fact it has no cover charge 230 Fifth doesn't have much else to offer. The service was slow and the drinks were over priced and average – you're talking to someone okay paying $16+ for a cocktail. I'm not tight. The place quintessential NYC maybe early 2000's the décor is so out dated. But I guess none of this matters to them when you can forever cash in on the view.
I can think of tons of other rooftops that have a much nicer atmosphere.
I'm glad I can say I've been. But I doubt I'll return.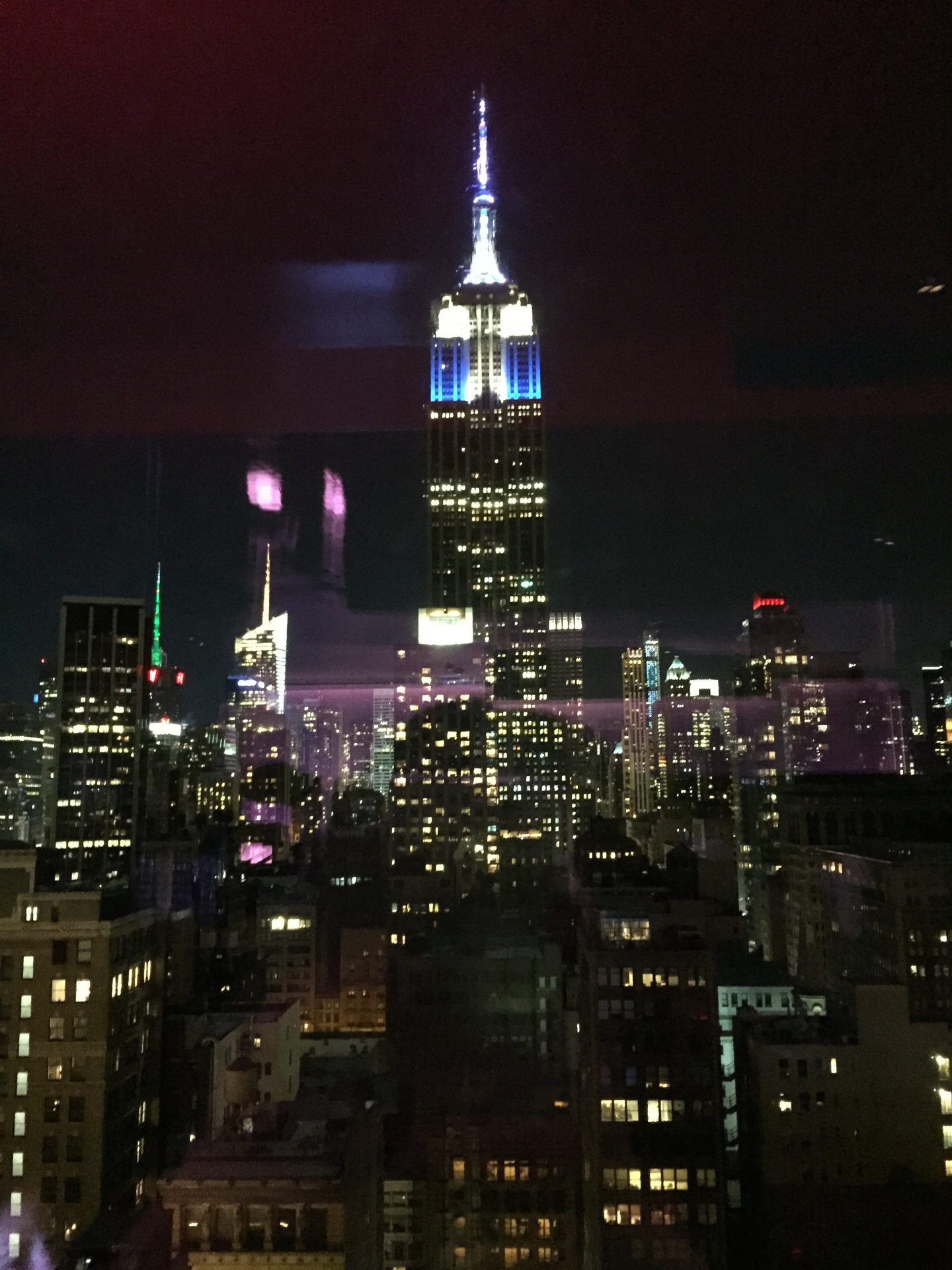 My life changed after Ariel took me to La Esquina. I'm not being dramatic, honestly.
La Esquina means the corner and that's what you see. A corner deli in Soho on Kenmare that looks like a taco truck. But it's really a hidden speakeasy-type Mexican restaurant bar and lounge.
You give your name to the door guy that sends you downstairs through the kitchen to a dark bar/lounge area. It's all just a fun experience until you order a spicy margherita and discover your new favourite cocktail EVER.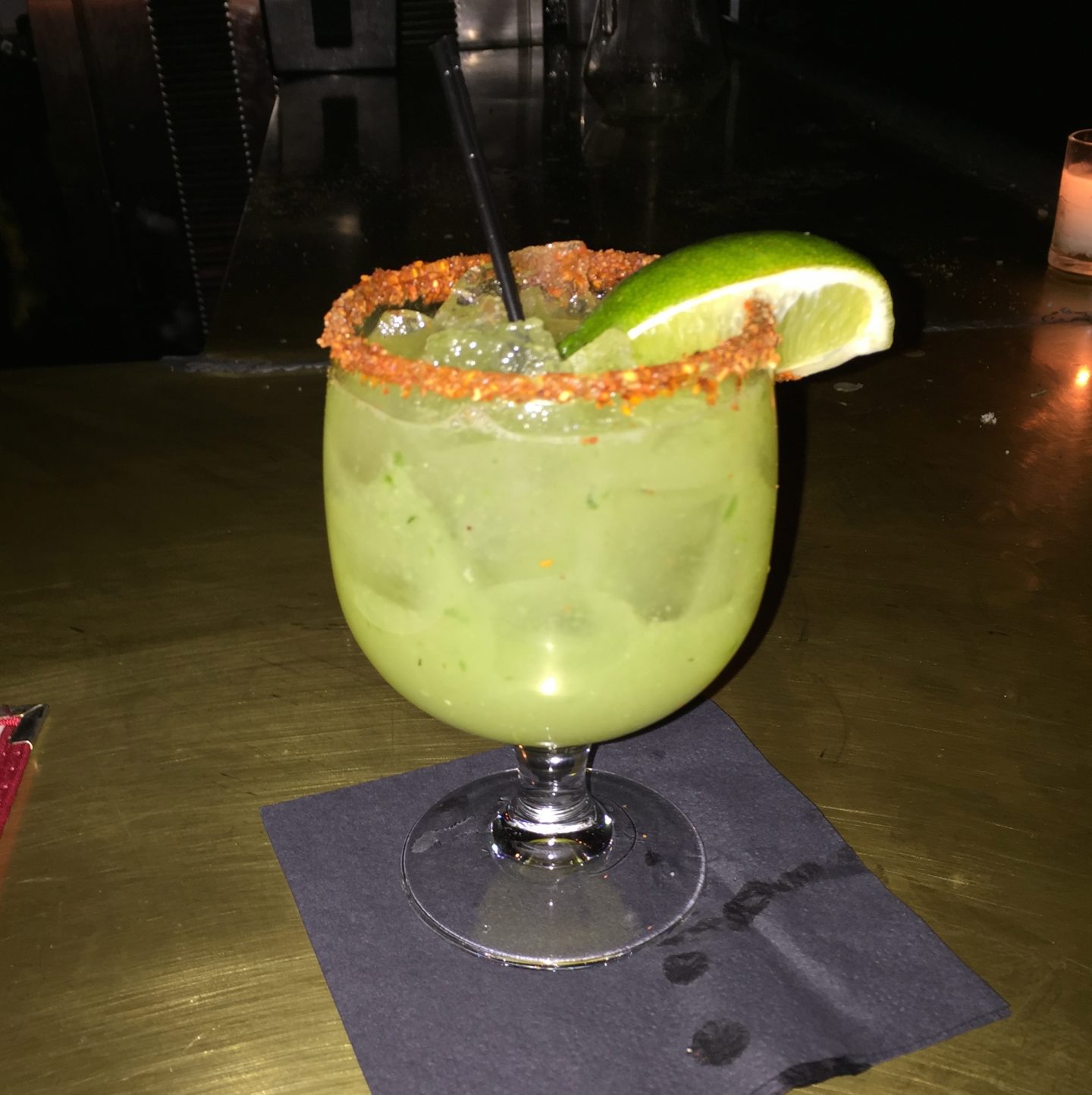 We also broke our Cafeteria habit and went somewhere new for food after hours! L'express is a french diner on Park Ave S open 24/7. I ordered french toast with a side of bacon, why can't I get this more at home?!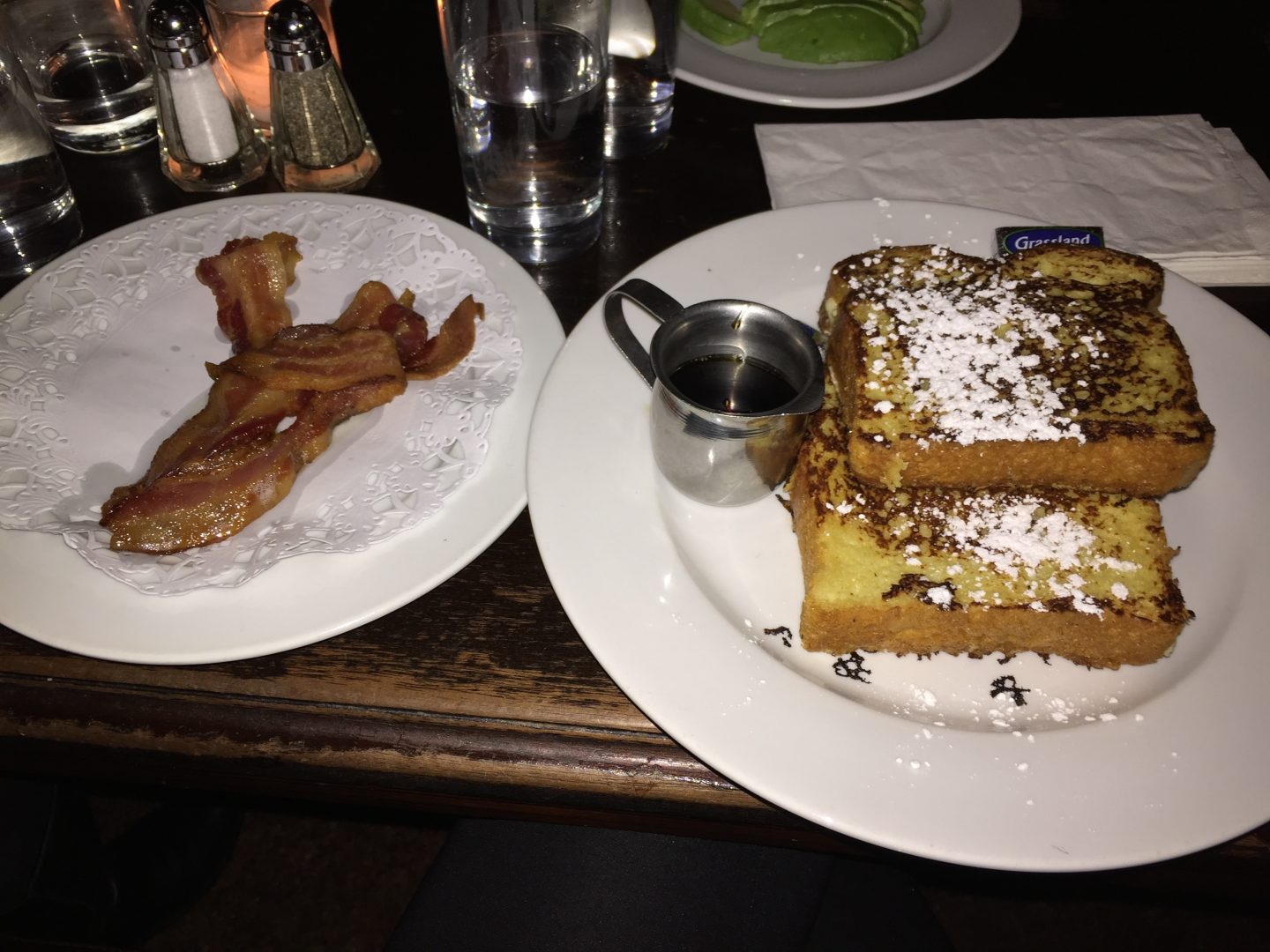 On my penultimate night Cat stayed in with the baby and Ariel took me to Tao Downtown. It's somewhere I've always heard being talked about but never got around to going when I lived here. It has a great reputation for it's sushi and ambience and now I know why! The restaurant is sloped. So you walk in and the first thing to see are all the tables from the top. It gradually decends from the bar area where we sat for another lychee martini (delicious by the way!) And I think these lethal cocktails have just encouraged me to book Miami in March for Ultra week with Ariel. Oopsss…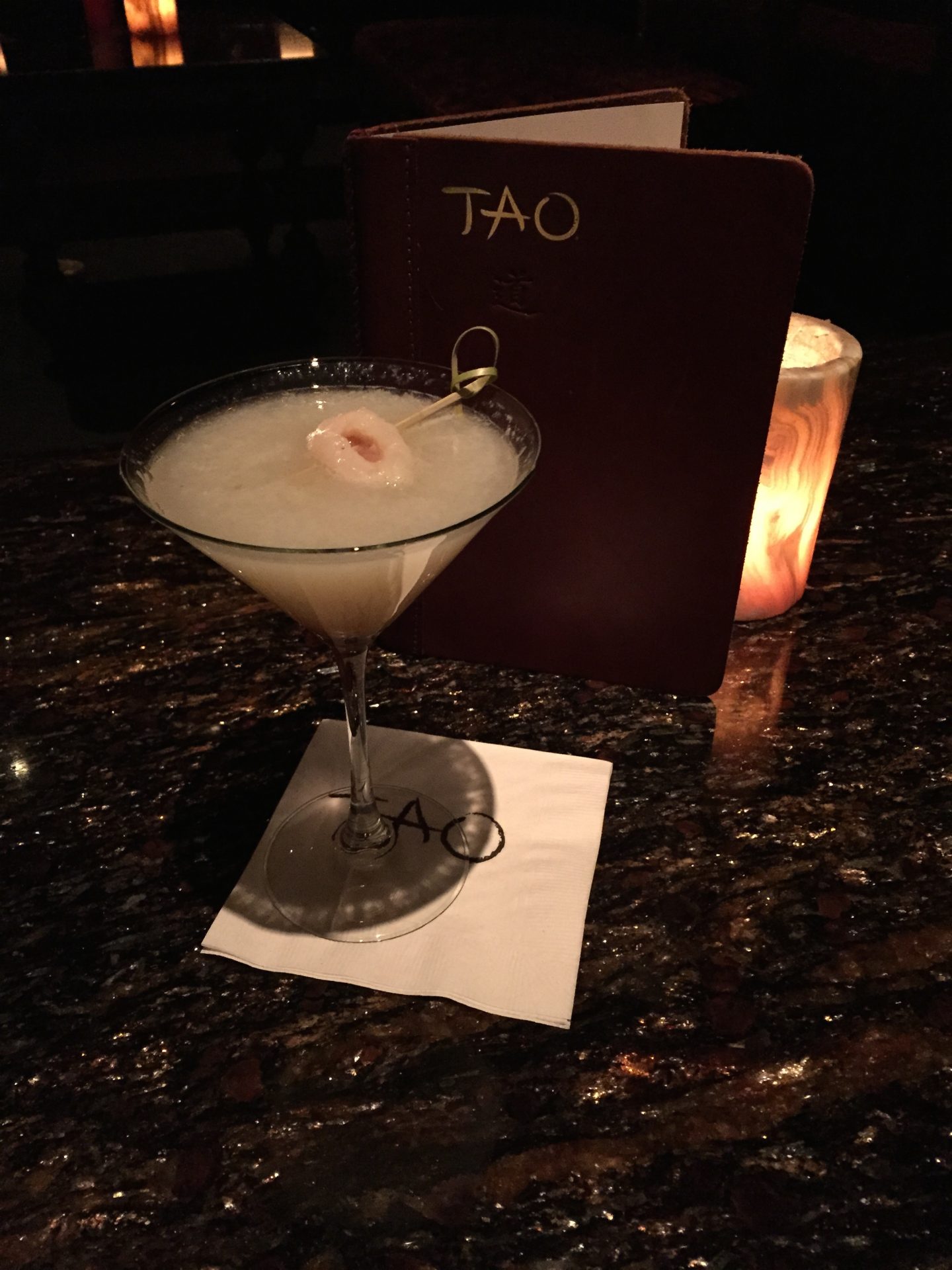 I ended my trip with frozen hot chocolate at Serendipity. I'm so glad I got to check out some well known spots in New York on this trip, it made it feel like more of a holiday since I left so abruptly last March!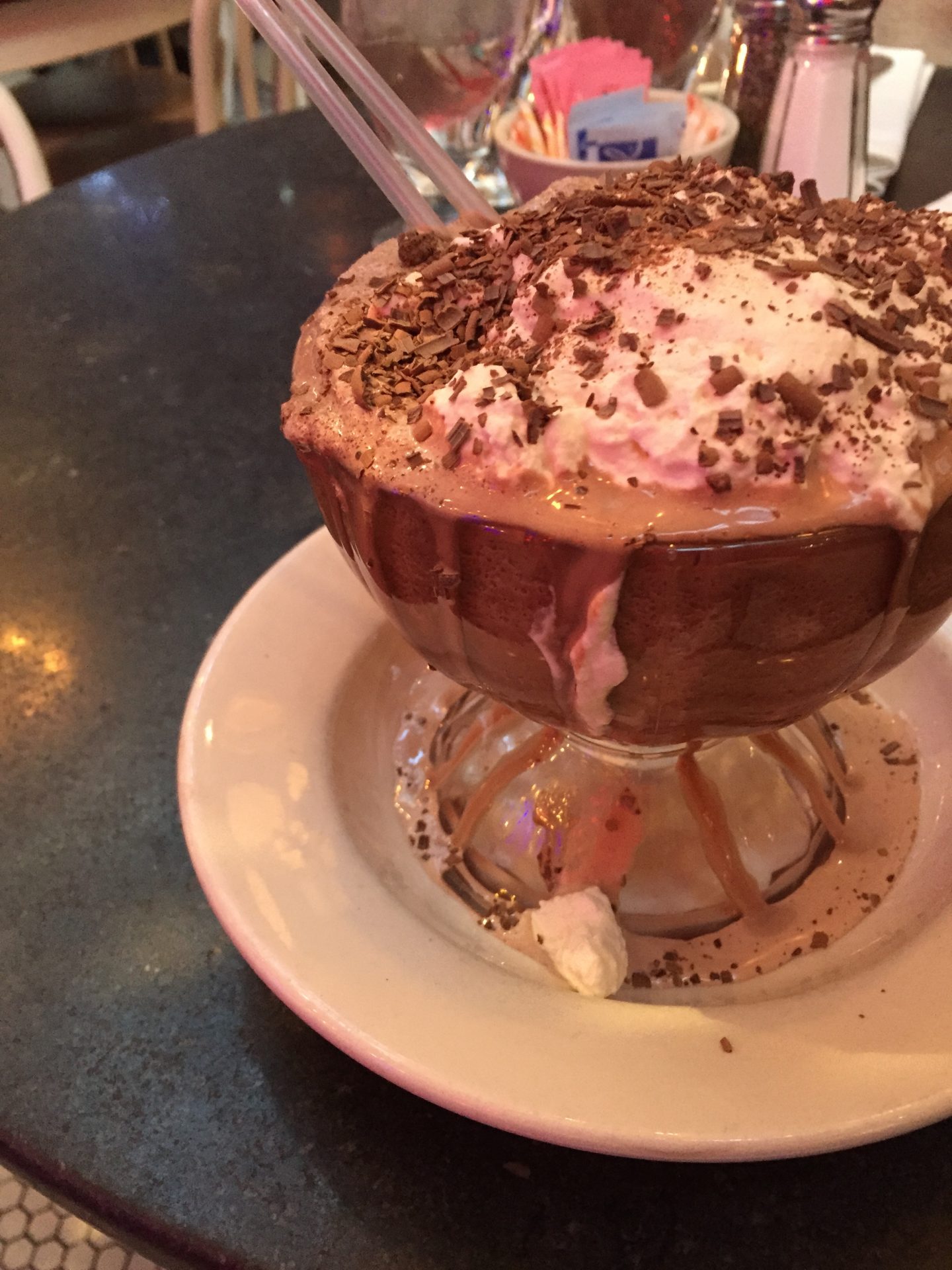 On a little side note I just wanted to quickly mention some make up bits I got to pick up. I'm still very much obsessed with Duane Reade and Sephora and love getting things you can't get in the UK yet. So here's a little snap of my little beauty haul.
Beautyblender, Buxom Lipgloss, Anastasia Contour kit, Mac Soar lipliner and my favourite foundation from Tarte. Plus some other little bits that snuck in my basket from the minis aisle of doom on route to the cash desk!