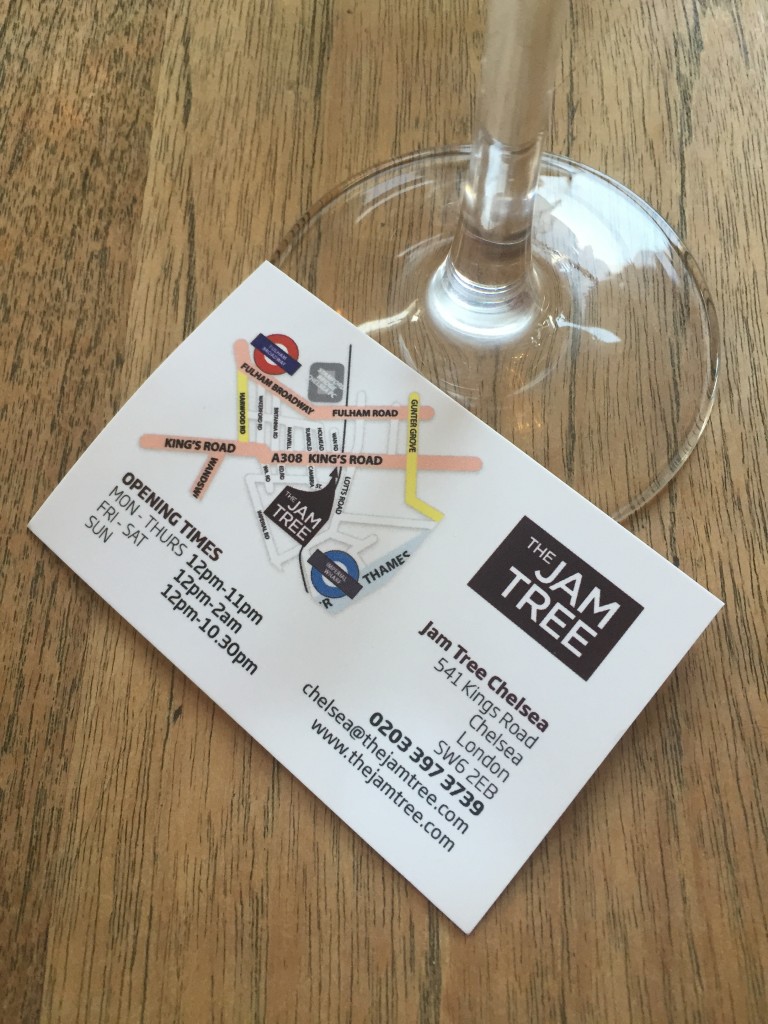 It's been a while since a food post hasn't it!!
I've got far too involved with the beauty, and been eating too quick to take any photos recently.. oops!
Anyway!! Fridays us work people try to grab a nice social lunch together in the Chelsea area.
Yesterday we went to The Jam Tree on King's Road.
It's a lovely little bar/restaurant with a fantastic cocktail menu. Sadly we weren't getting too tipsy so I opted for a white wine spritzer – but I must go back for a cocktail. Especially a Bloody Mary on a Saturday – there were so many to choose from.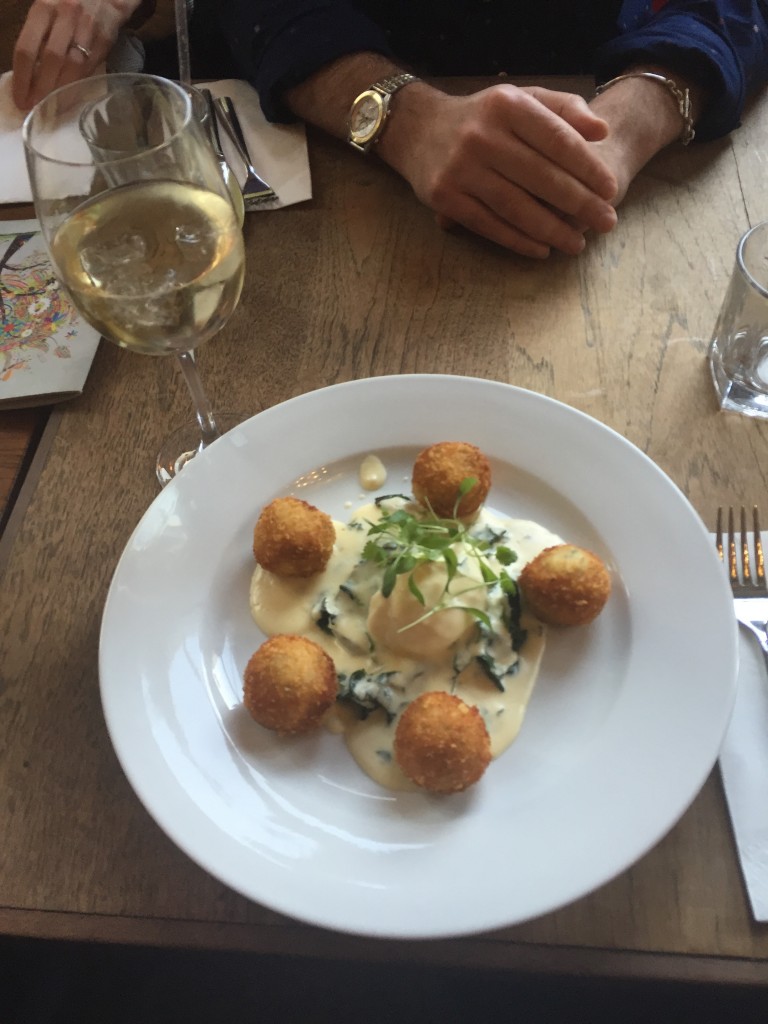 To eat I opted for the Salmon and Prawn Fishcakes and they didn't disappoint. Served on a bed of Spinach with a Poached Egg I was super full and couldn't even finish the last one!
It was a great place for a chatty lunch with friends/colleagues & will definitely go again.