I'd seen a few people check themselves in on Facebook here and was keen to head down on my weekend off work mid December.
I was also excited to see the Christmas market along the Southbank, I'd heard it was more quaint and authentic than winter wonderland's. And I wasn't disappointed.
Just as you step off the Jubilee footbridge you enter a winding lane of Christmas gift and food stalls and not too far away you can see the warm & wintery cider lodge.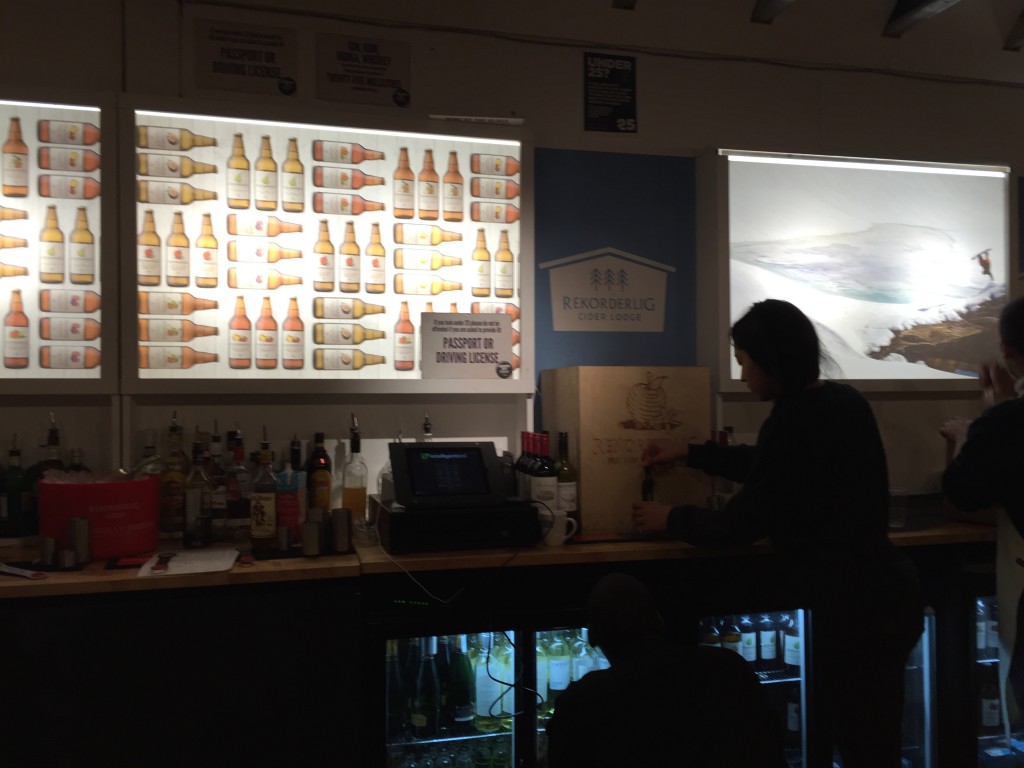 It wasn't too busy for a Saturday evening actually. There were people spread outside and in, around open fires clutching hot mugs of cider. It felt like we were in Scandinavia – minus the snow obviously.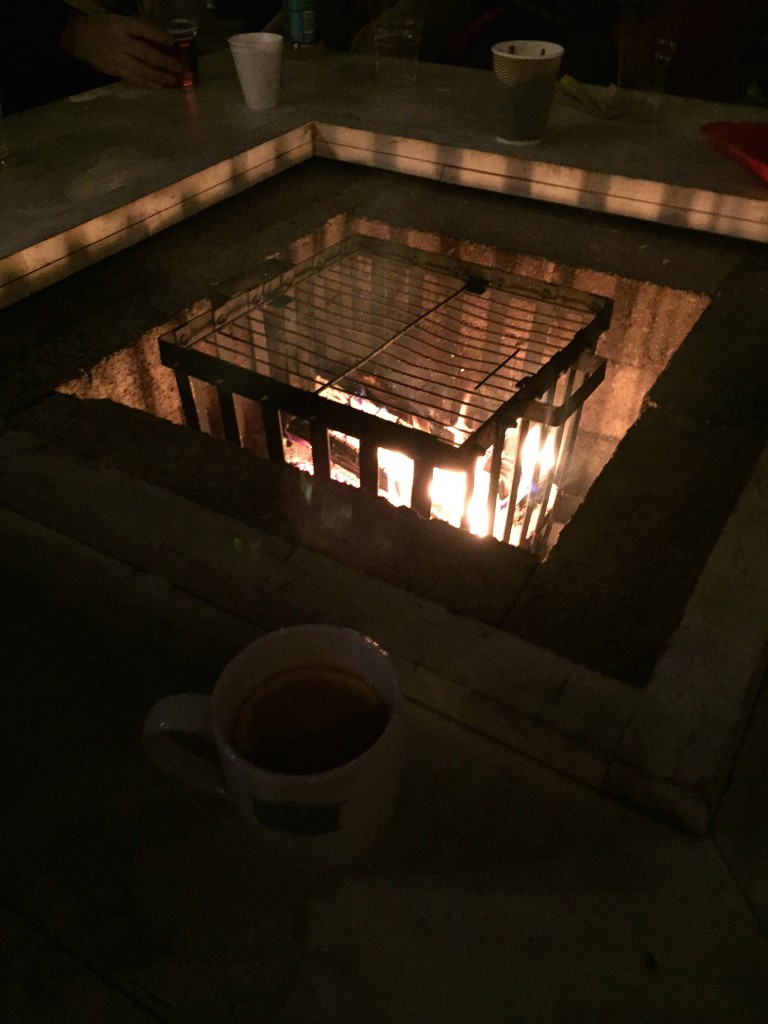 There were festive tunes playing faintly and the ambience was relaxed, social and extremely pleasant.
Another Christmas MUST if you're in London!