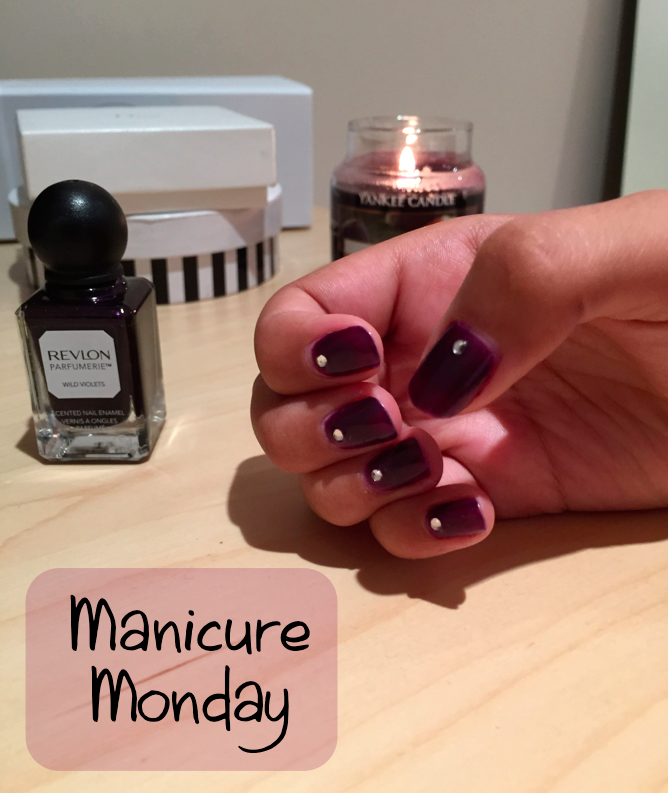 I've been working pretty much every Saturday, so yesterday enjoyed a well-earned day of rest & pamper.
Pre holiday I tried the Revlon Parfumerie Nail polish on my toes. I wasn't too impressed with the formula but think the whole scented thing is pretty cool [not to mention the cute bottle!] so decided to give it another go in the shade 'Wild Violets'.
I love deep, dark shades in the winter and this Revlon line has such a great choice. I fell in love with the Purple because it's slightly metallic; I was just worried it may chip as quickly as the Orange did whilst I was away…but I had a plan!!
I wanted to set a rhinestone in each nail so this morning decided apply a top coat of clear gel polish. I've tried setting normal polish with a gel top coat before, but it always ends in disaster because it's never dry properly. By waiting until the morning I knew it was completely dry and wouldn't budge…This was the end result and I'm super happy with my wintery nails and delicate sparkle.