Usually fireworks night marks the first official weekend of winter for me. Clocks have gone back the temperature has dropped and it's getting dark earlier. Only problemo is I have to work late on the night of the 5th so had to find a fireworks display the weekend before.
Thank god we live in the Home Counties where there are so many to choose from! It was a toss up between Blackheath and Danson park in Kent. And I raced to London Bridge from work on literally the hottest November 1st ever.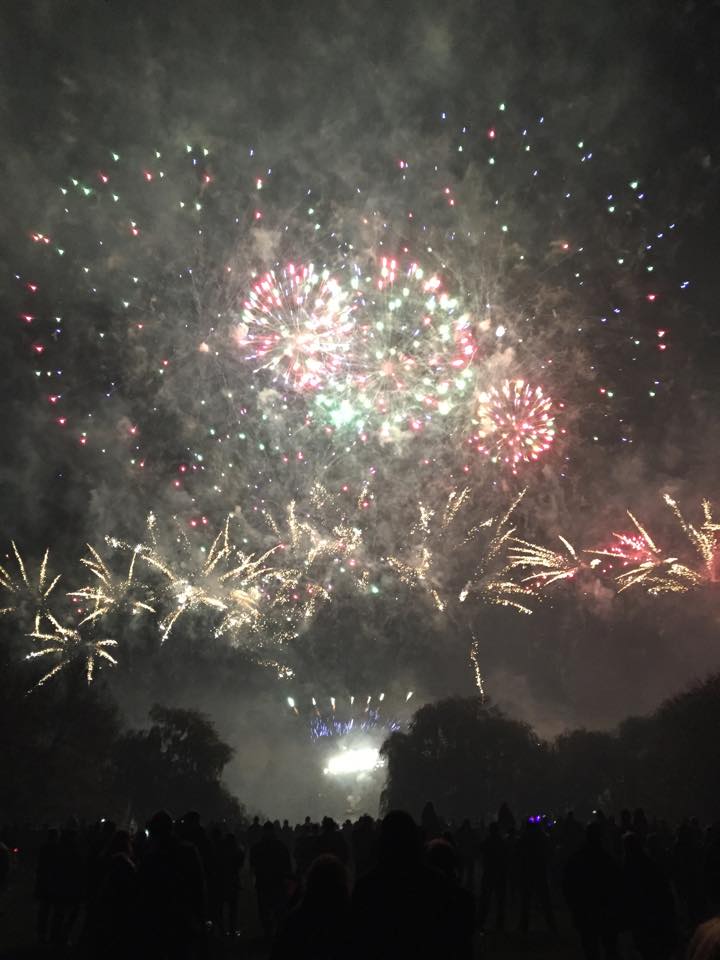 I was slightly disappointed I didn't get to showcase my brand new winter accessories but It was definitely surreal watching fireworks without shivering and dying for a cuppa.
The display lasted for a good 20 minutes we were all so impressed. It was a lovely evening spent with Liam and his friends.