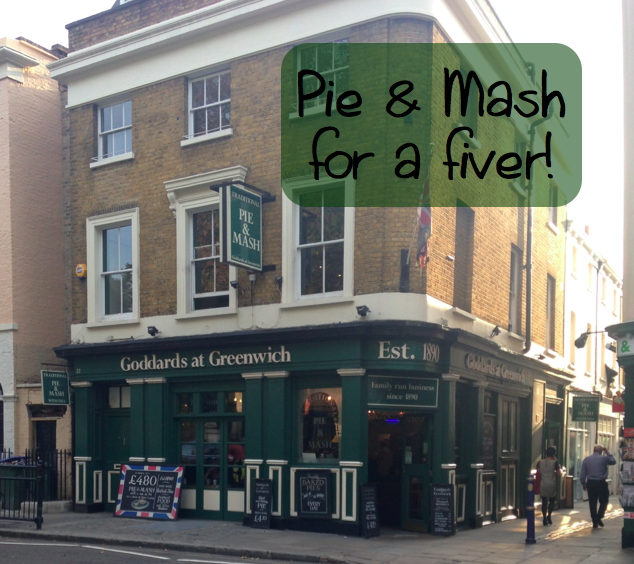 So after Fish & Chips, what's the next most popular meal in London? Pie & Mash, obviously!!
Headed Greenwich way to take Kat to see the Cutty Sark & The Royal Observatory, we stopped off at the greatly recommended 'Goddard's' for Pie & Mash.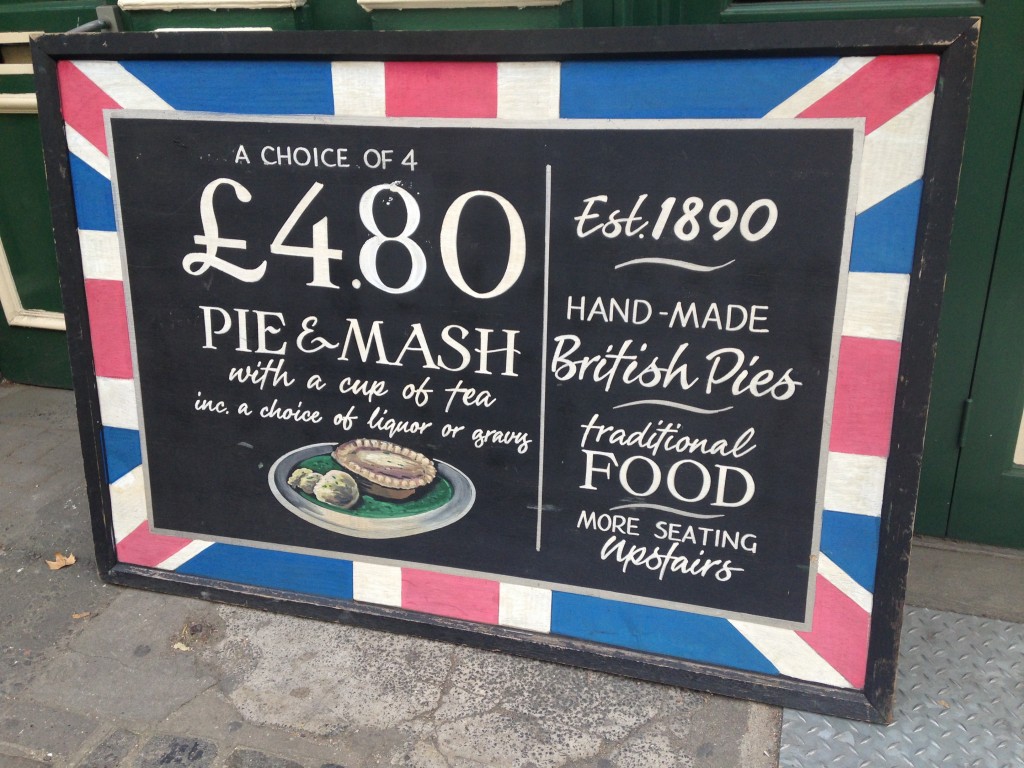 The small family owned Pie & Mash shop is extremely well known amongst my friends, but I just never seem to venture out Greenwich way to try it. Today was the perfect excuse, and after the glorious welcome we were given upon entering I couldn't wait to try the food.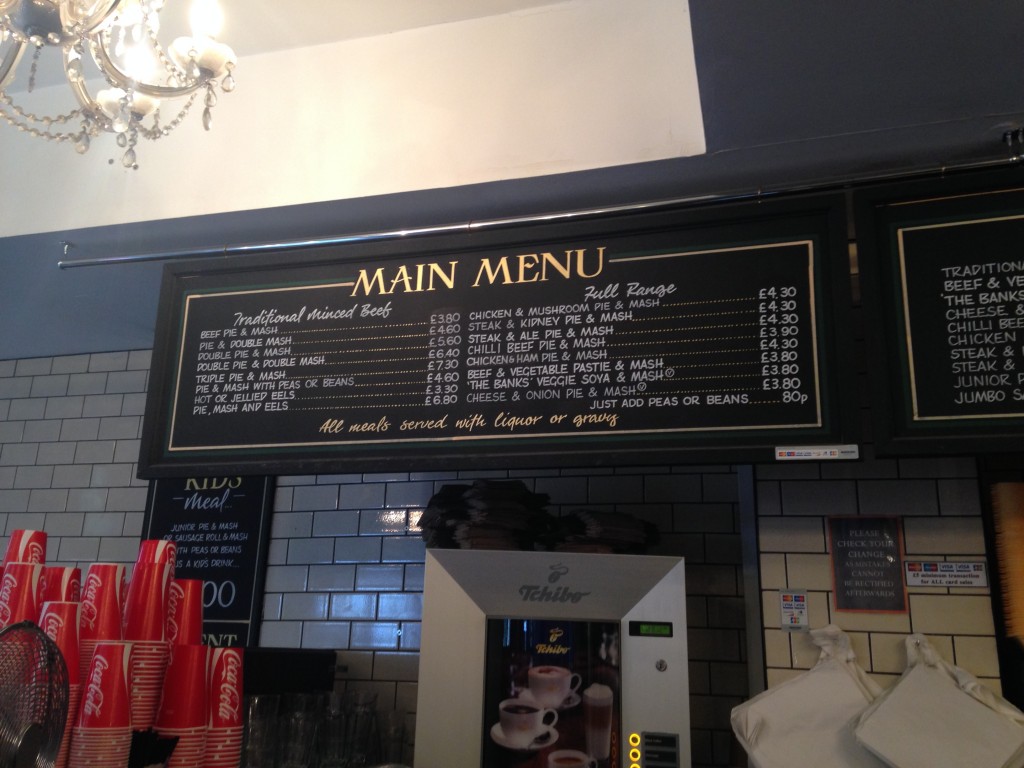 The setting is casual and relaxed, with all food on a menu behind the bar. We made our choices; they were dished up, paid for and sat down in the space of 5 mins!
Tip top and piping hot!
I went for the Steak and Ale, it was absolutely delicious and I must have polished it off in seconds. Great value as well at £5.70 & with a cuppa!
I'll definitely be returning for a dinner that yummy and cheap!