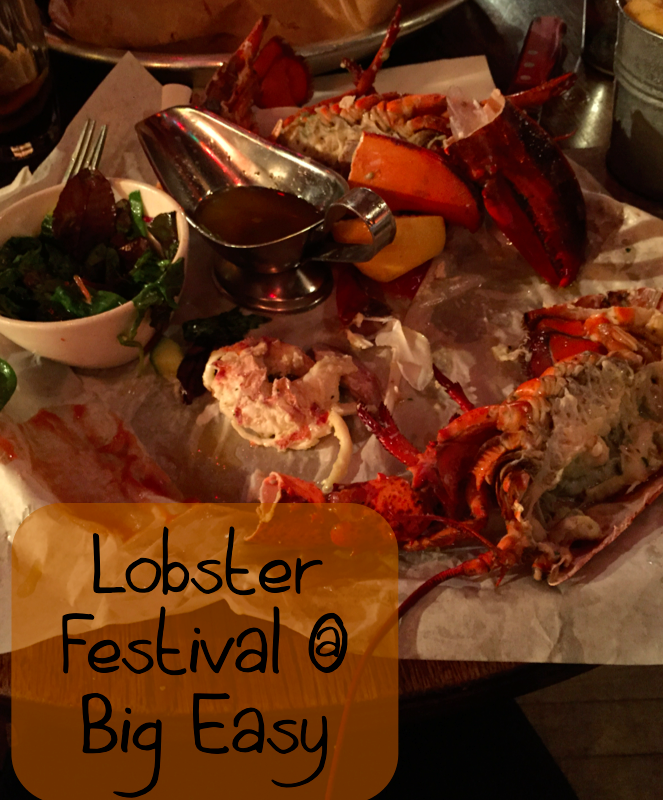 Trying to put right mine and Liam's twice Lobster fail, after our trip to the football we drove down King's Road to try our luck at Big Easy in Chelsea.
Tipsy from our time in the Director's lounge, we headed in and were seated in no time! I was so impressed to nab a table so quick on a Saturday night. Maybe it was finally meant to be!
We  ordered wings & calamari to start. Our choice was the perfect mix of spicy and battered. The wing sauce was spot on spicy and the blue cheese just made them extra yummy.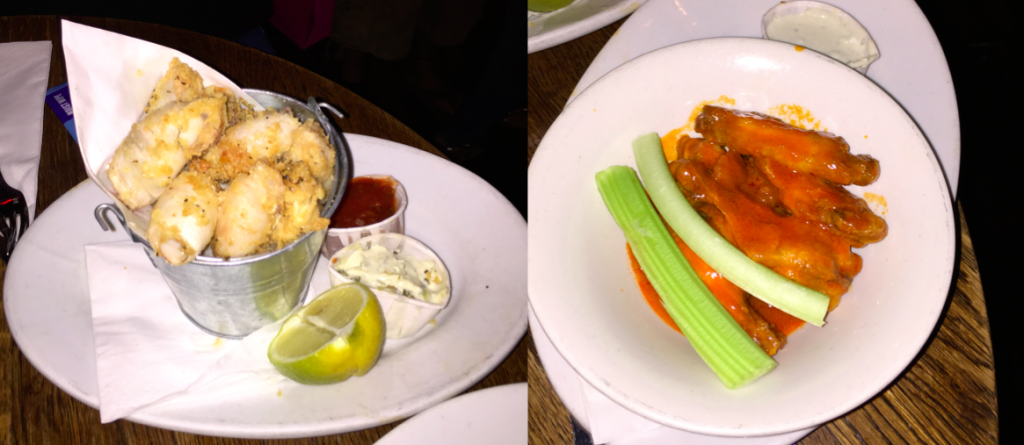 Ordering the calamari was a little greedy of us in impatience for our main meals but we still polished them off cheekily before we were graced with a feast and a half!
1 full rack of ribs drenched in bbq sauce was enough to make me start drooling. They were tender and sticky and sweet and just general fatty goodness. Sided with slaw & beans – We didn't want them to end!!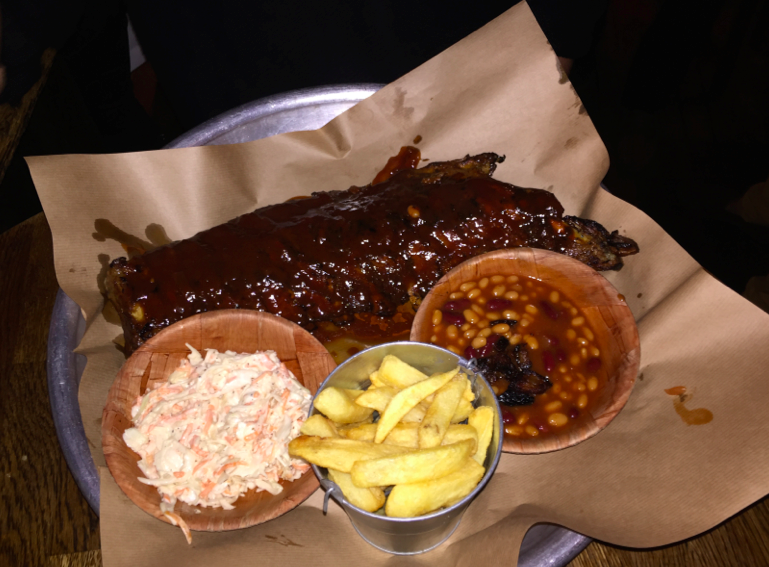 FINALLYYYY I got to try the Lobster Festival. Grilled Lobster in a garlic buttery dream accompanied by chips and salad. Scrumptious.
Lobster can be quite rich, but I slowly made my way through it on a mission. The chunky chips pushed the meal into a victorious win over Burger & Lobster's skinny fries.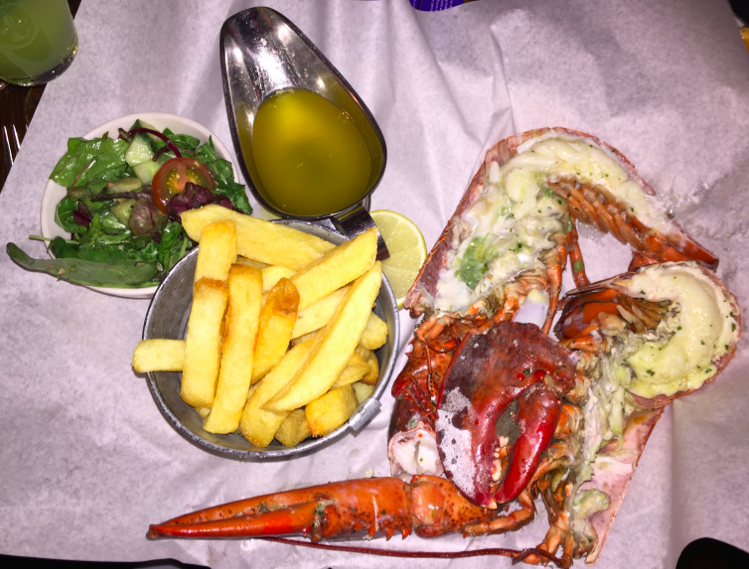 I'm so happy I finally had a good experience at Big Easy, and can't wait to encounter another array of frozen margs & feast on American goodness from their Chelsea branch's menu.