My first visit this season to Stamford Bridge saw us come out with a great win over Aston Villa. I haven't managed to go yet due to working the odd weekend at Selfridges so was super excited to finally take Liam along.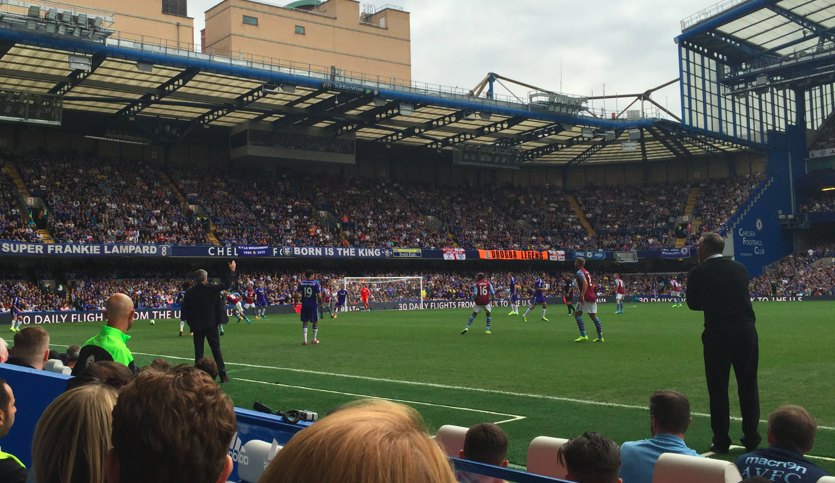 The new additions to the team are superb. Fabregas & Diego Costa have added a freshness to the team that takes away some of the emptiness where Frank has gone.
The atmosphere wasn't too crazy. It was an expected win for the blues after their tremendous start to the season, and we were lucky to witness the 3 great goals.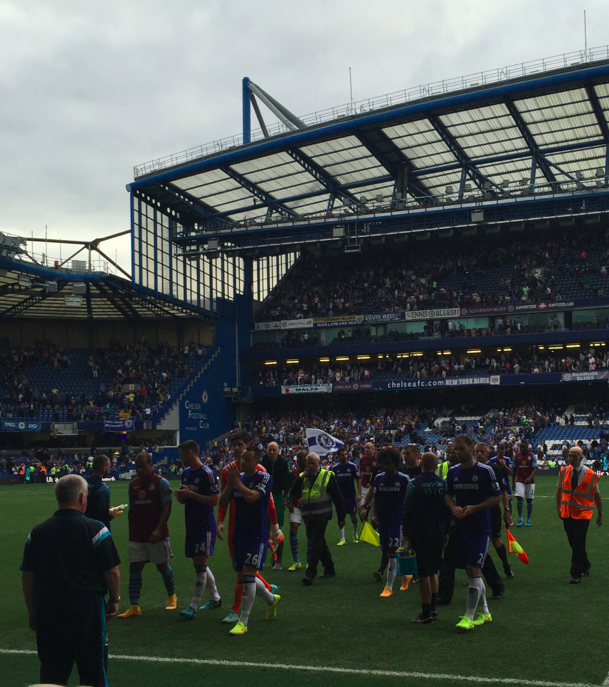 After the match we headed up to say thanks to David and I got to show Liam the Director's Lounge. We went out into the box for a little snap, it's so strange being in the Stadium alone!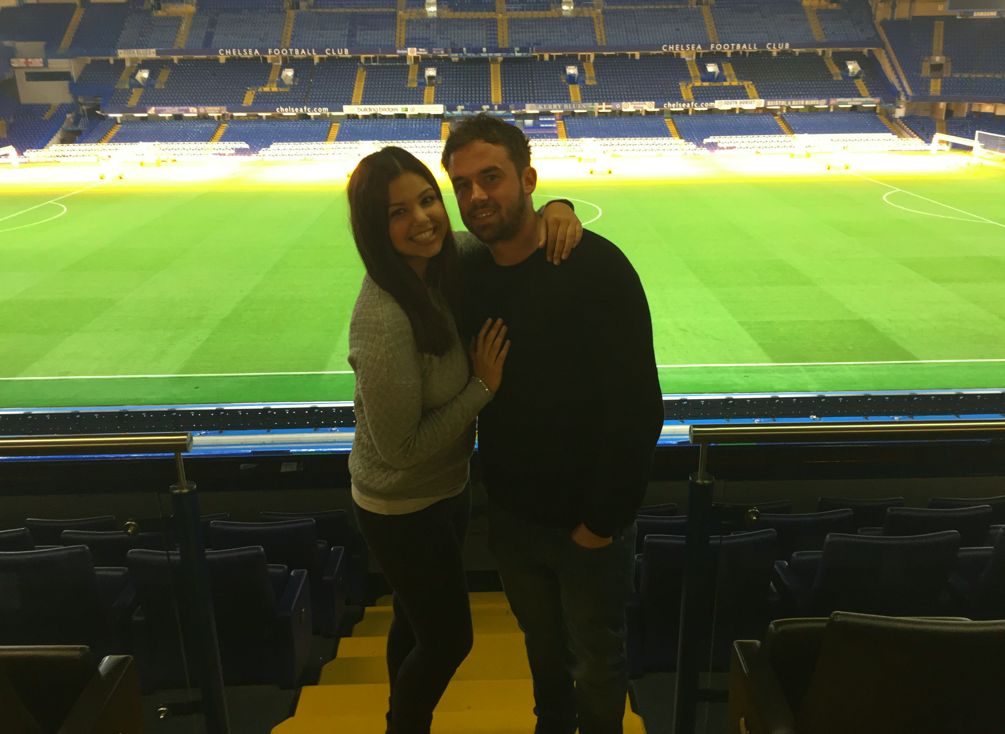 I love to sit down in the stands with a bit of atmosphere and watch the game, but it's always nice after to pop up, say thanks and have a drink.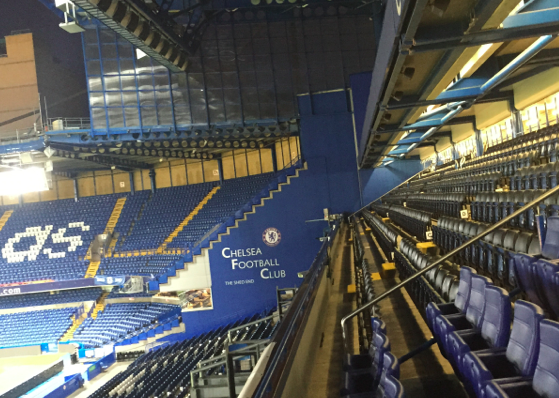 I'm so grateful for every time we get to go, and we always have such a great time (unless Chelsea lose)! X