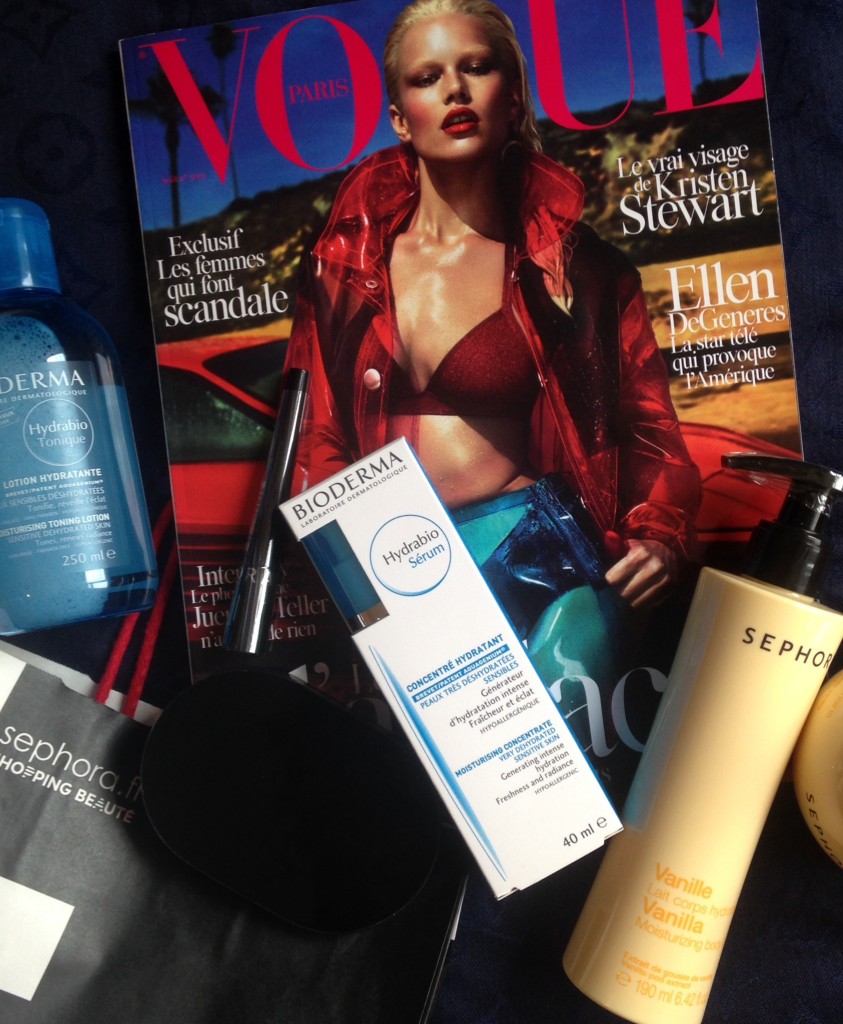 Last week I had Thursday off. Usually my weekdays off mean sleeping in, catching up on rubbish tv, washing my hair and doing a face mask. But today I was woken by my shrilling alarm at 6am to catch a ferry to France.
My parents had booked a day trip to cash in on the booze deals for my brothers 21st birthday party and I decided to tag along.
If it meant I had to sacrifice sleep and a lazy day for some brand new fabulous French skincare products I was up and at em!
Thankfully Dad has us booked into the Club Lounge on the ferry, which meant I could wake up in a pleasant environment with some coffee, put my make up on and regain humanness! I did politely decline the glass of fizz, hoping there'd be a second opportunity on the way home this evening. It was just TOO early!
Upon arriving in Calais we headed to the town centre for a pastry breakfast in the square. The sun was shining and the food was scrumptious. I could tell already the diet was out the window for the day – I mean how can you turn down a croissant avec jambon et fromage?
We sat watching the world go by for a while whilst I tried to remember some GCSE French before heading to the giant shopping centre.
It is beyond me why the majority of wine deals were for American wine, being in France and all, but I lost interest and just wanted to scoot along to Sephora as quickly as possible.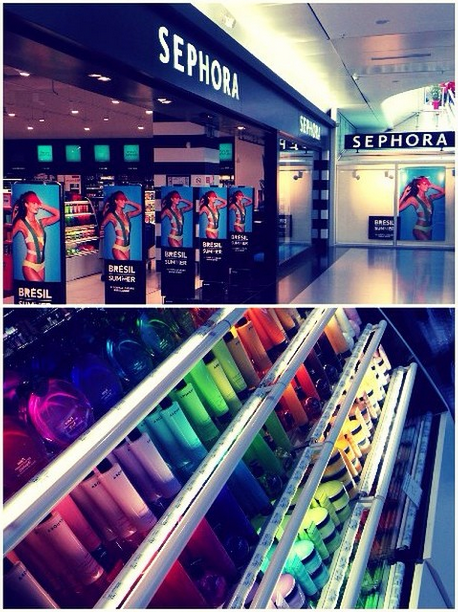 Going from a once a week indulgence in New York to no Sephora in the UK I was having major withdrawals! I zipped in a picked up my 'can't live without' products –
Their own brand liquid eyeliner, which glides on perfectly every time, the formula of the liquid and the precision brush just works perfectly for me.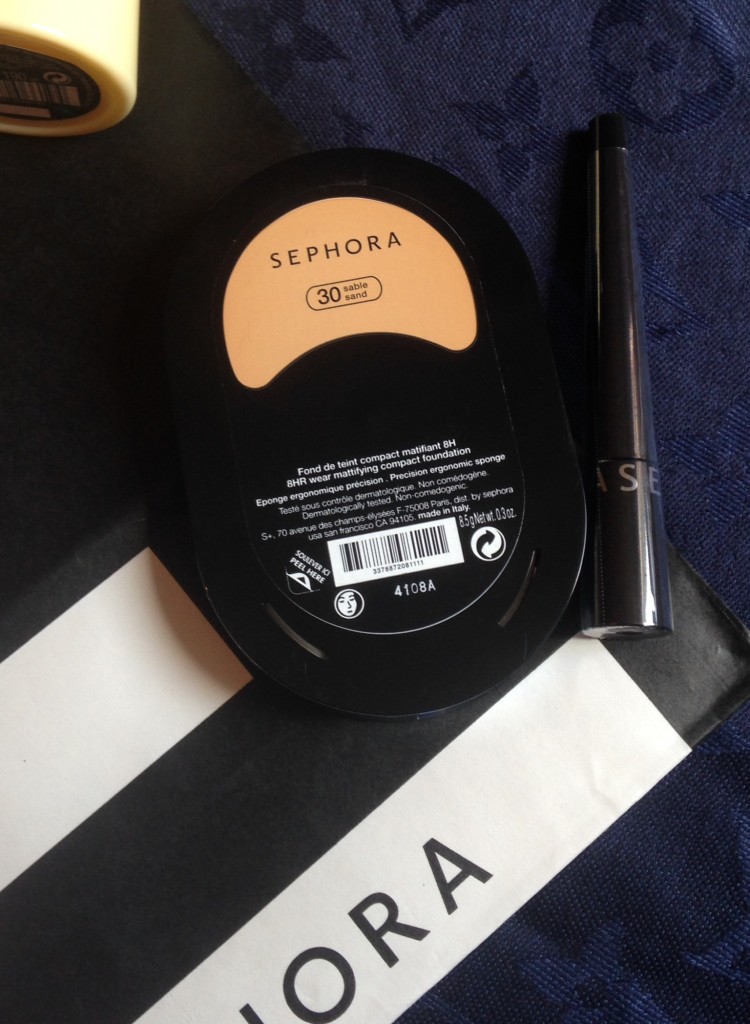 An 8 hour wear mattifying compact foundation, which is my new substitute for Mac's Studio Fix compact powder foundation. I just find the finish slightly more silky, smooth and mattifying.
And finally some Vanilla hand wash and body cream from their bath and body range. It's more of a light whipped moisturiser perfect for the summer, but I can't resist the fragrance it's gorgeous!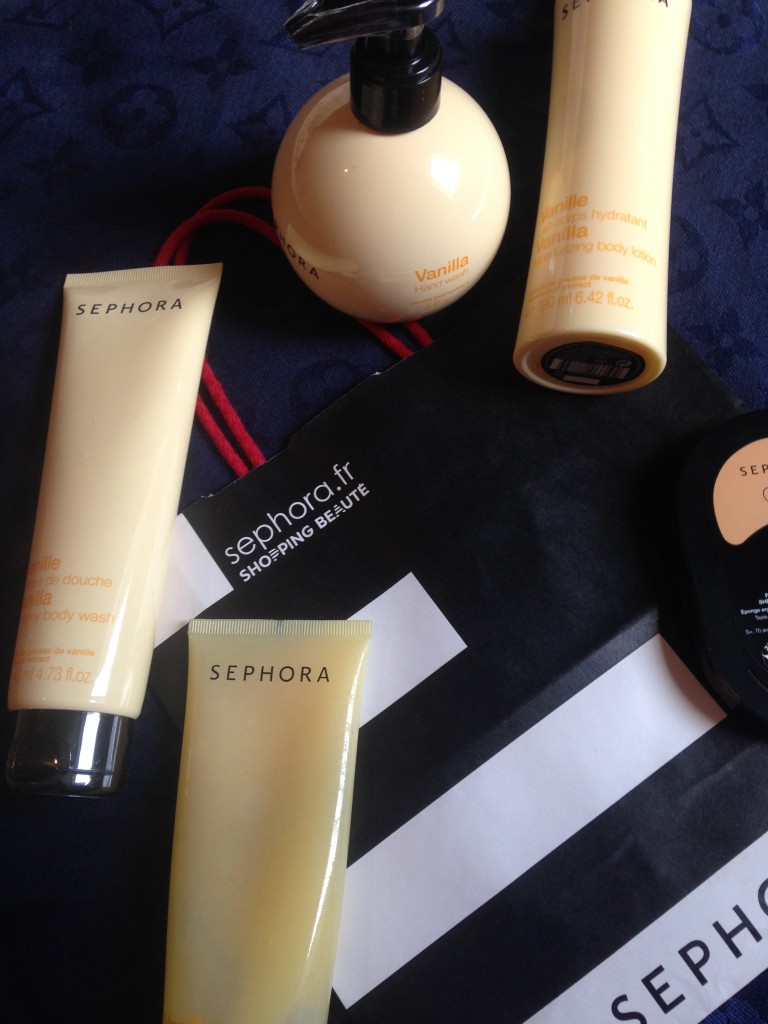 I tried not to go too crazy, knowing I was heading into the Carrefour. I was dying to check out their amazing pharmacy section and I really wanted to spend some time browsing through all the skincare treats.
I came on this trip exceptionally unprepared and stood in front of 'L'Avène, Bioderma, La Roche Posay, Vichy and Nuxe' a little overwhelmed, thinking "oh my I know I've seen 100 products on beauty blogs I know I need to try!" I spent a while scanning them all and decided on a couple of Bioderma products.
I've recently become a fan of Garnier's Miceller Cleansing Water and know it's inspired by Bioderma's classic Crealine. I wanted something hydrating that would fit with my Dermalogica moisturiser and exfoliant, so went with their Hydrabio Moisturising Toning Lotion and Hydrabio Serum (reviews to follow).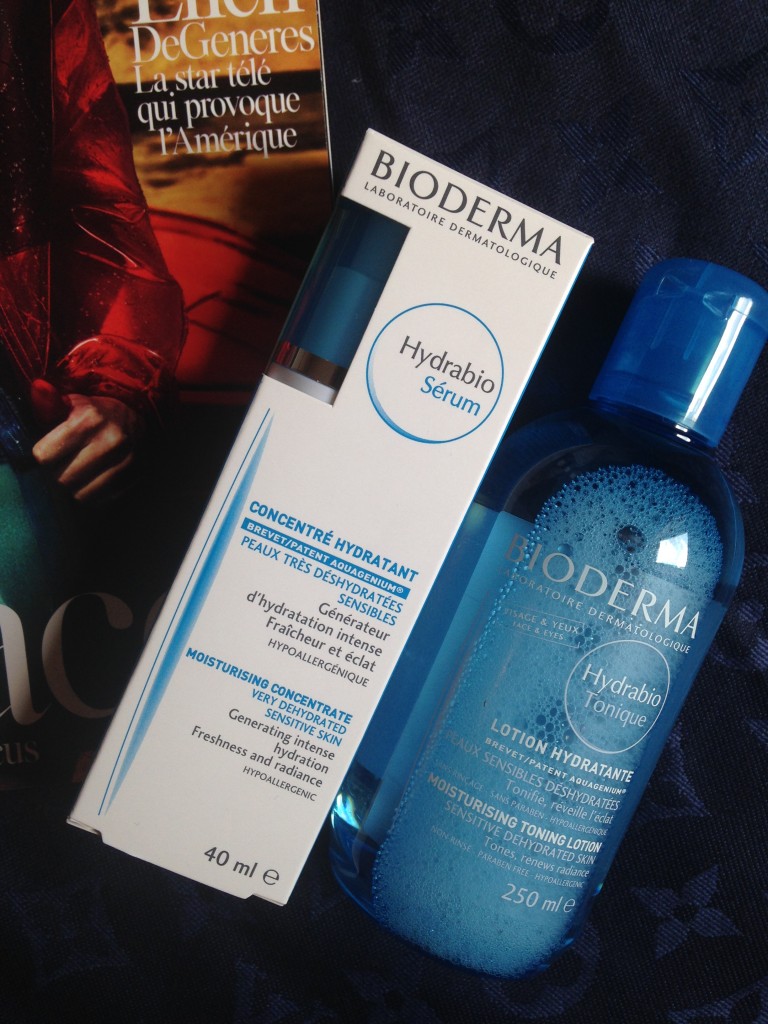 I made a sensible decision to be practical and try to ease these 2 products into my existing skincare regime and so far, so good! I think it's important for change season to season, and even though my skin can get quite oily during the day I find it's always in need of some extra hydration from all the time I spend in the city.
Happy with new skincare treats I quickly grabbed some Milka chocolate, a box of macarons and Vogue Paris to sneakily drop into the trolley.
For an unexpected day trip to France on my day off it was extremely successful!! We must go more often!!
Do any of you guys take advantage of how easy it is to get to France and ever head over for the day?
Also what are your French pharmacy must haves? Let me know in the comments below..