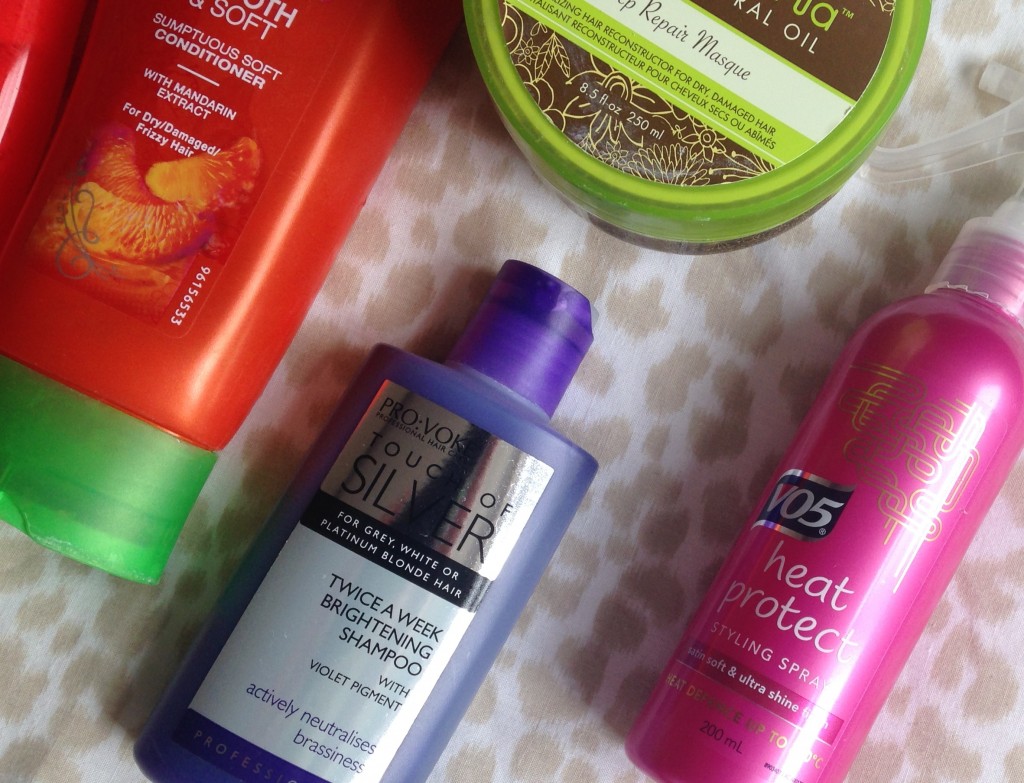 One thing I definitely class as a luxury is having my hair done at home. I love it! I honestly don't have the patience to be sitting in a salon for hours trying to be polite whilst my hair gets coloured, washed and then blowdried. I get so restless and know at home I can have as many cups of tea as I like without sounding rude!
Last night I had my roots touched up. It was a lovely summer's evening and I sat in our kitchen with the doors open, listening to music and catching up with my Mumma it was lovely.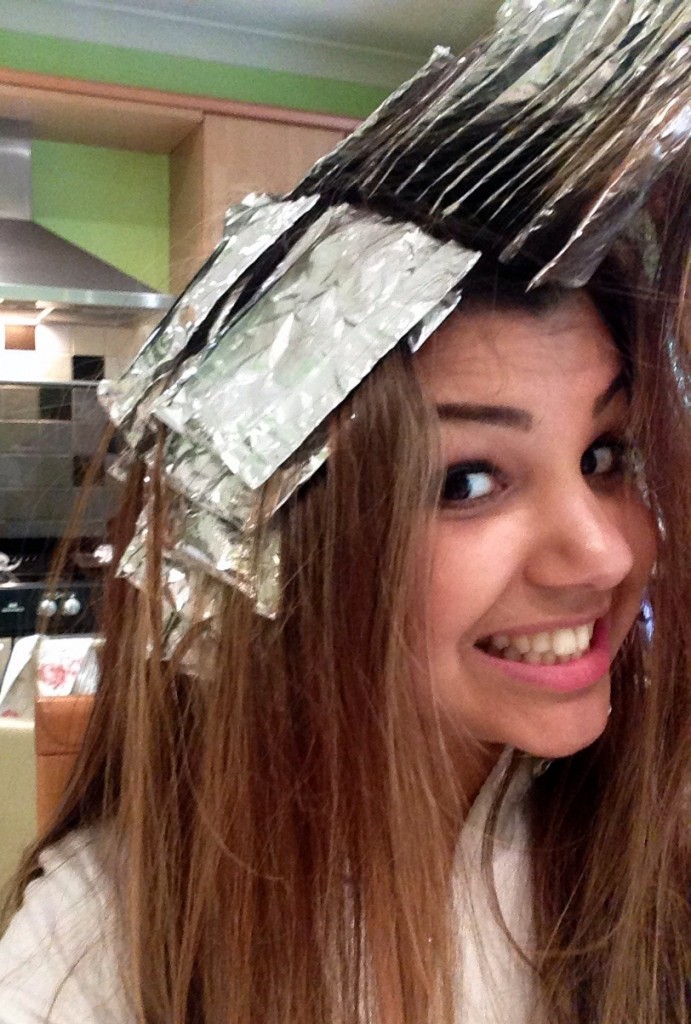 As my hair is once again a luscious golden brown/blonde it needs 100% care and attention. So here are some of my favourite haircare products for summer: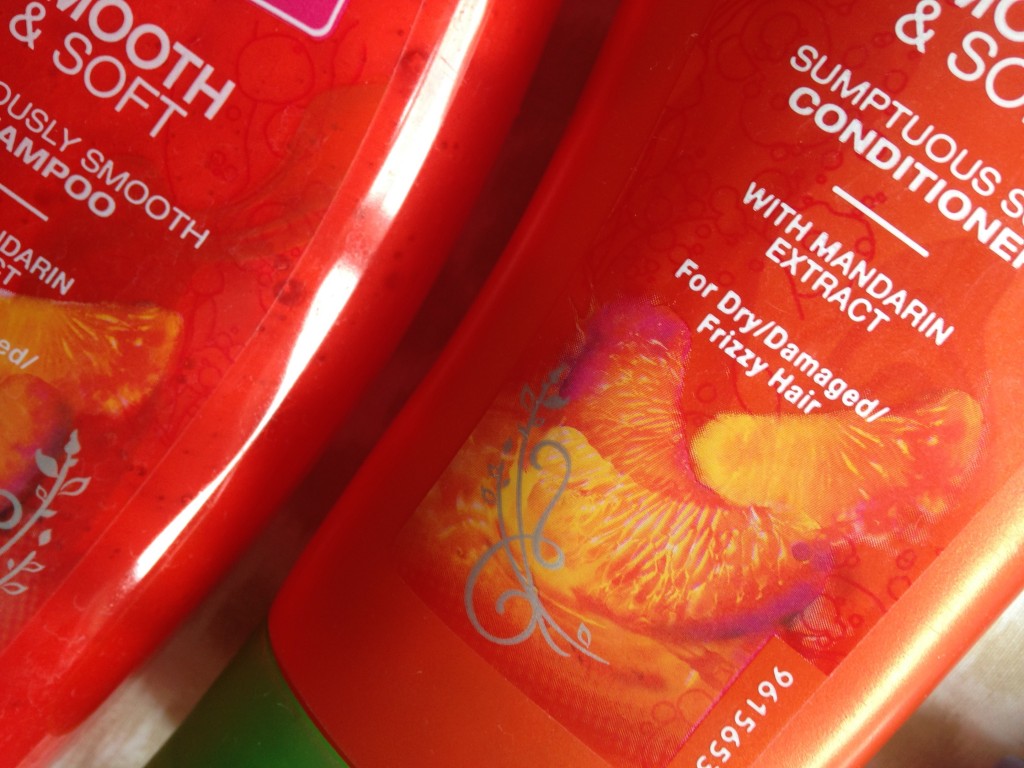 Herbal Essences Shampoo & Conditioner – It's fruity, summer fresh and I love the packaging. I find myself flitting between formulas for my hair type depending on whether I want to wear my hair straight or curly. But my favourite at the moment is the 'Smooth & Soft' for dry, damaged or frizzy hair with it's mandarin extract.
Pro:Voke Brightening Shampoo – Once a week I like to restore my highlights back to their glistening potential so I'll massage some purple shampoo in to take away any brassiness. I feel like this smells like the type of shampoo they'd use at a salon too so it's like a weekly treat and pamper!
Macadamia Natural Oil Deep Repair Masque – Of all the masques I've previously tried this one has been my favourite. It's a mix of macadamia and argon oils with tea tree and chamomile. After I've combed in lashings and left it for 10 minutes my hair feels brand new! I'm one that feels a little weird putting actual oil in my hair for conditioning so this is perfect for me. The tub says not to use more than twice a week, I use it once and love the fact I can see instant results.
V05 Heat Protect Styling Spray – I rarely straighten my hair in the summer, but when I do, my go to protection spray is this one from V05. It gives me peace of mind with protection and leaves my hair feeling silky smooth and frizz free! I love the fact the bottle pumps a nice fine spray over my hair instead of drowning it in product and it's less than £5.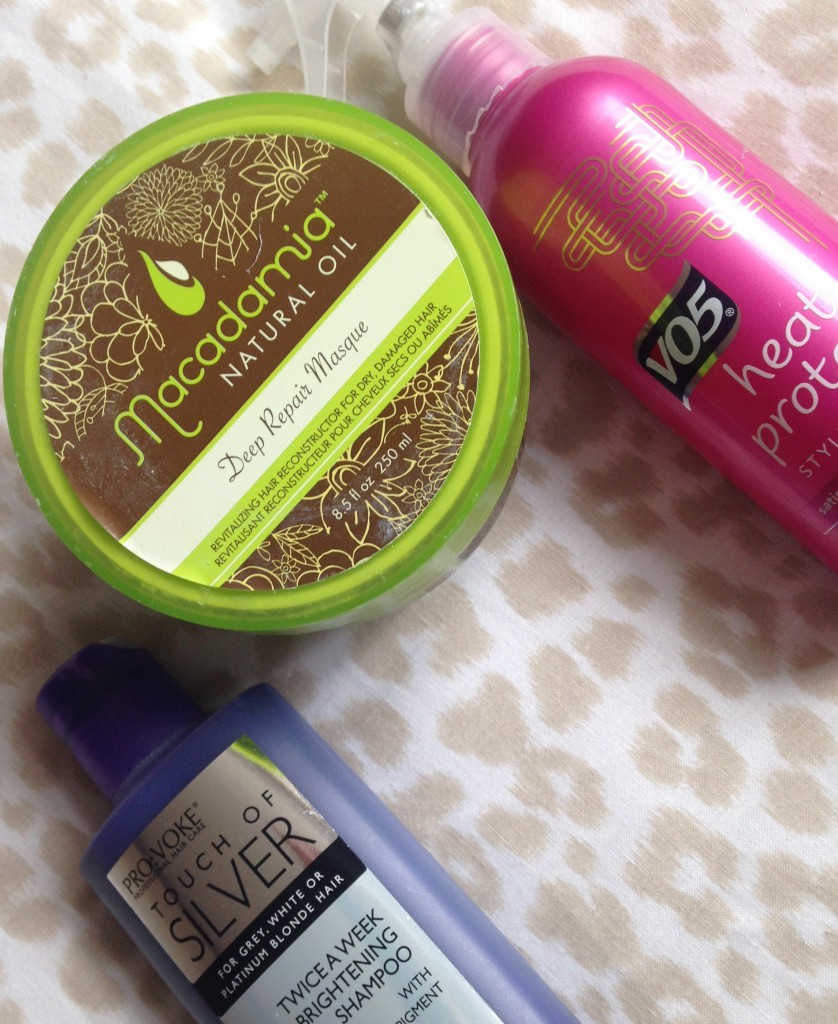 What are your summer hair care essentials to combat frizz and protect in the sun? I'd love to hear about them below!