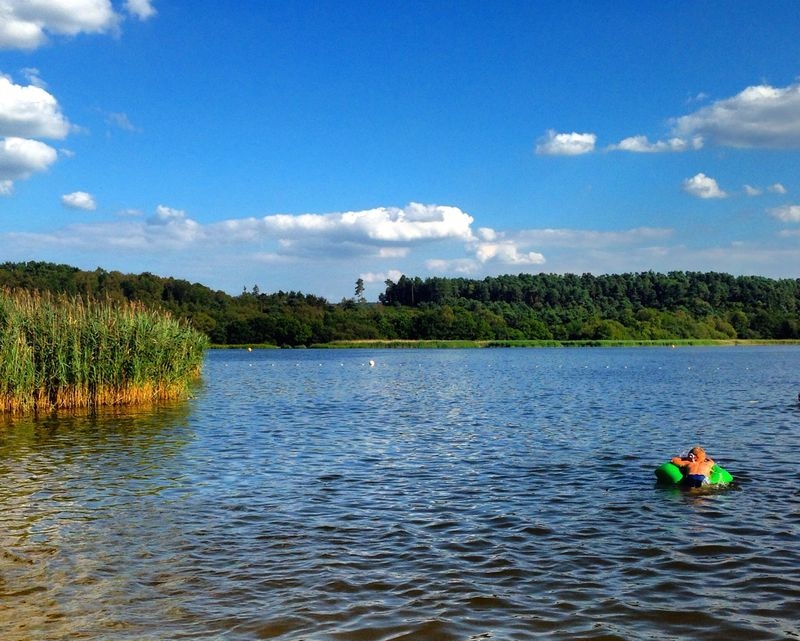 Late Monday night Jorge text informing me it might just be the last day of glorious sunshine in the home counties Tuesday and we'd better make the most of it.
He suggested we take a drive to Frensham Ponds, between Farnham and Hindhead. I stuck it in instagram with a # and was sold! A gorgeous sandy beach in the depths of the Surrey Countryside, how could I say no?!
We left around 1pm and the drive was just over an hour so we had the full afternoon to soak up the sun!
The car park was easy to find with the postcode from the website, and free! The area is popular with families and now the schools are closed it was pretty busy. But we pitched up comfortably and just enjoyed being somewhere different!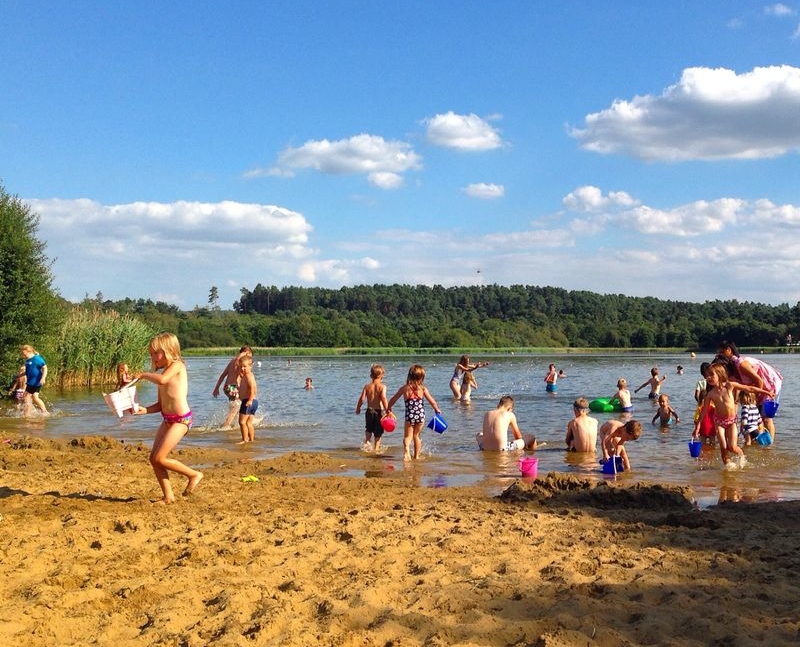 There are 2 ponds The Great Pond and The Little Pond. We stopped by the Great Pond which is divided into sections for boating, fishing and swimming. Some brave people were having a swim but most were just playing ball at the edge or building sandcastles!
We stayed until 5:30pm and the sun was still shining. The area is open until 9pm and I'm sure it would be a great spot to catch the sunset, a must for next time we visit.
Jul 29, 2014 | Making the most of the summer in England! #staycation 
It wasn't until I got home and showed my family the pictures my Dad actually said that it was a popular spot for him and his friends when he was younger! So happy we discovered this little gem in Surrey.