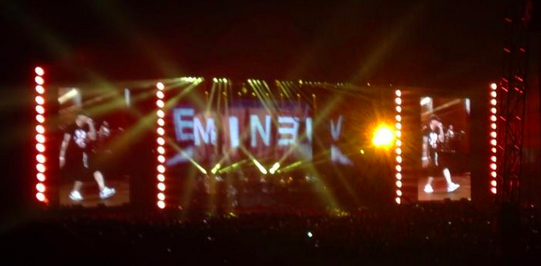 I'm not the biggest Eminem fan, but when I found out he was playing a one off weekend in July I had to get a ticket! I've been to my fair share of hip hop gigs in the last 18 months and this didn't disappoint.
I went with zero expectation, even after the £90 cost of the ticket. I really went out of curiosity, to see whether he'd put on a good show and have a little bop to some of the tunes I grew up too.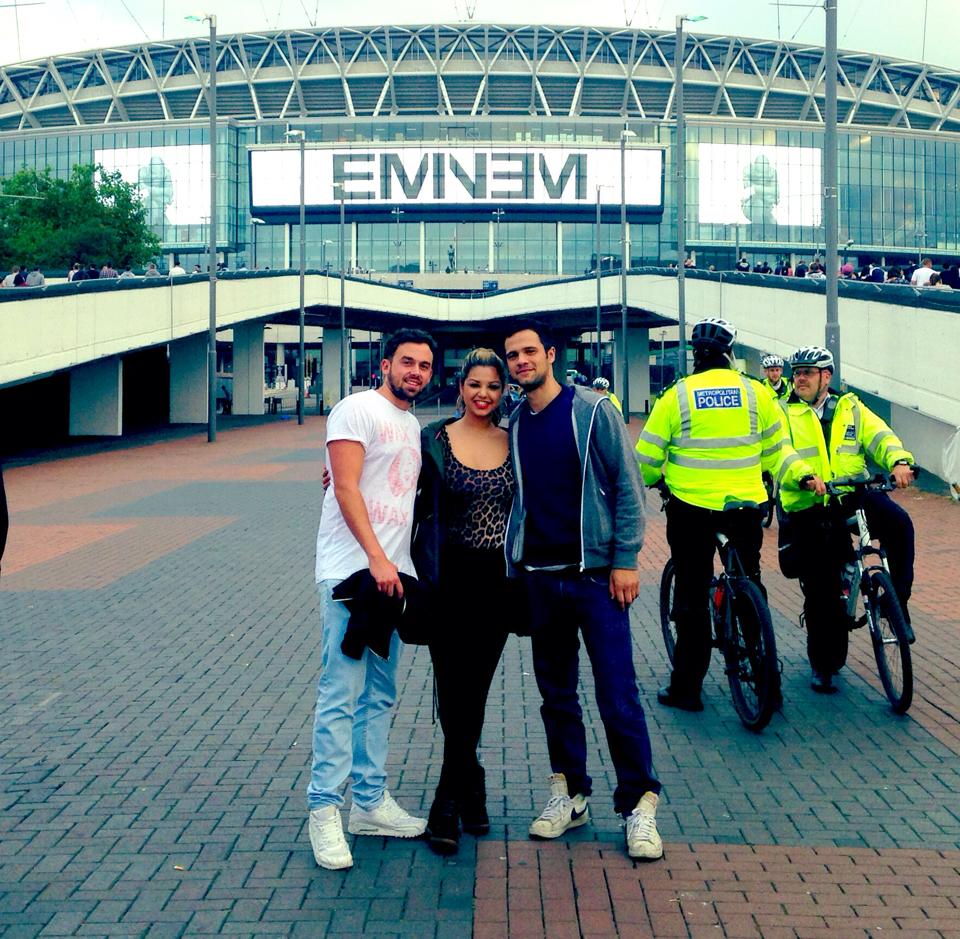 Wembley is a questionable venue for a music event, it really is a shame he didn't play Hyde Park. It's a sporting venue with an average sound system. Every time I've been I've heard the sound on the 2nd tier isn't up to scratch, but where we were on the 1st tier it was fine. Not great, just fine. This wasn't a huge deal to us though; we were just there to have a good time.
He played pretty much the same set as Reading and Leeds last year. A mix of old and new – all the classics. I had a great time with my brother trying to rap along!
The atmosphere when Dre came out was incredible. We all assumed he'd have a guest joining him on stage, but none of us expected Dre!
I'm so grateful I got to experience one of Eminem's 2 nights in London at such an iconic venue. I had such a great time and know I probably won't get the opportunity again.