In need of some high street essentials I popped to Boots Saturday morning to stock up on some favourites such as Rimmel's Eyebrow Pencil and Maybelline's Colossal Mascara.
I finally picked up the Collection 'Lasting Perfection' Concealer, which I've read so many good things about lately as well as another one of my favourite translucent powders. But what I was most excited to try was the 'L'Oreal Nude Magique Blur Cream' I'd seen advertised on telly last night.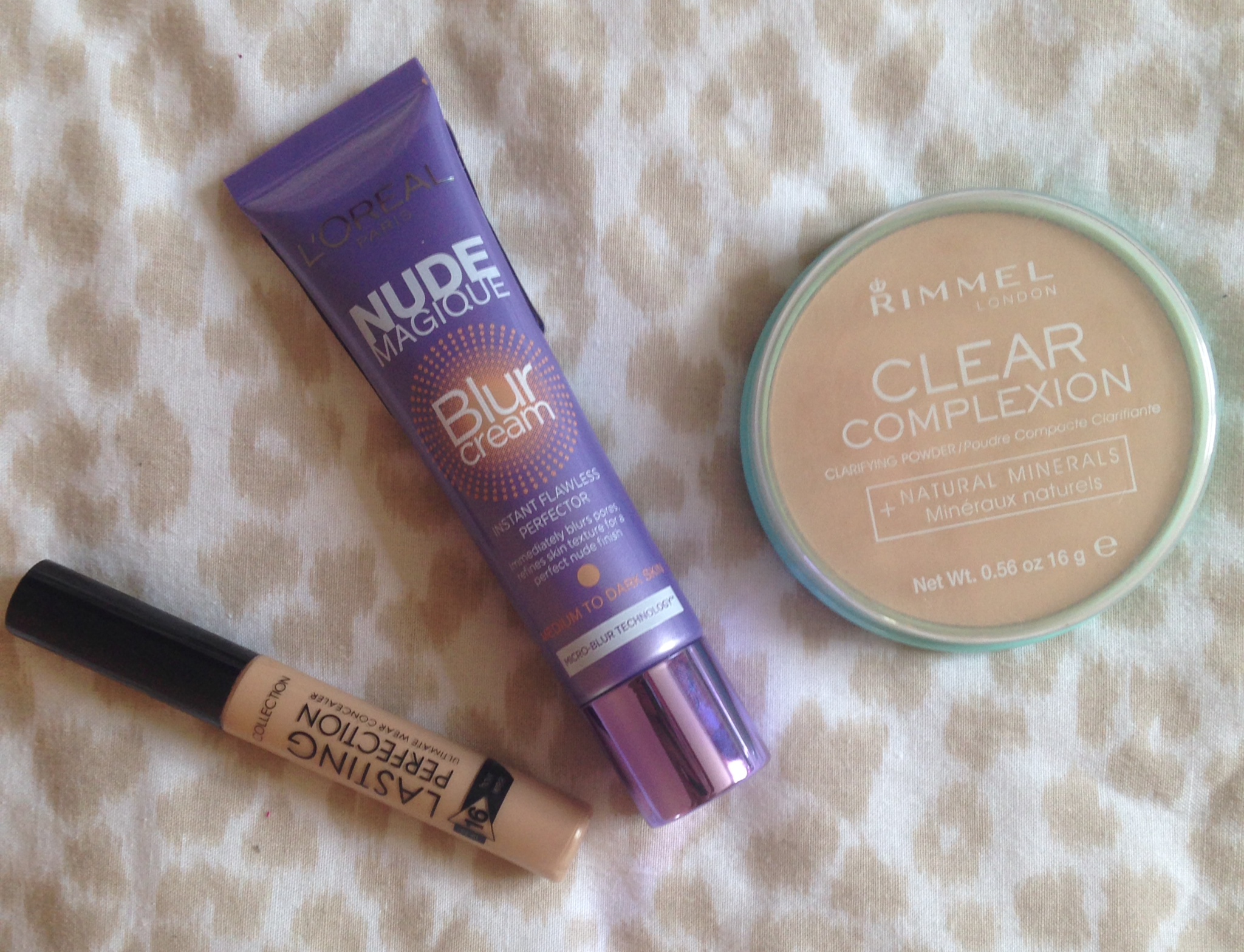 I'm not into wearing heavy foundation every day, and my favourite product is still the 'Oil Free Skin Perfector' BB Cream from Garnier, so when I saw this 'pore blurring' tinted primer advertised I was keen to try it. Primers are getting more exposure as of late and I was keen to see if I could substitute this for my Smashbox prime and Garnier BB combo.
The bottle is made of thick plastic and the nib is pretty thin so you have to give it a good squeeze to get any product out. I put an ample amount on the back of my hand and lightly rubbed it over my face with my fingers focusing on the areas my pores are most visible. A thin layer of the product left my face feeling smoothed and primed but it didn't make my pores totally invisible, as the coverage wasn't as heavy or tinted as a moisturizer. I felt that where that coverage was lacking I needed to make up for it with some 'Cover FX' powder foundation instead of finishing with my 'Rimmel Clear Complexion' translucent powder.
Overall I think the Nude Magique Blur Cream is a fantastic idea, and that a powder foundation would finish it really well just for that coverage it lacks from a tinted moisturizer. I'd give the product a 6/10.