This past week I've been all 'sunglasses and bright lips' – I just wanted to share a product I spontaneously fell in love with. The MUA 'Luxe Velvet' Matte Lip Lacquer.
As soon as the sun's out my trademark nude lip is gone and I'm applying a bright. I'm really into matte lips at the moment and have been raving about the Revlon Matte Lip Crayon, but in comparison to the £7.99 they'll put you back, these lacquers were a steal at £3 each and I couldn't resist.. So I picked up 2! Pink: Criminal and Orange: Atomic.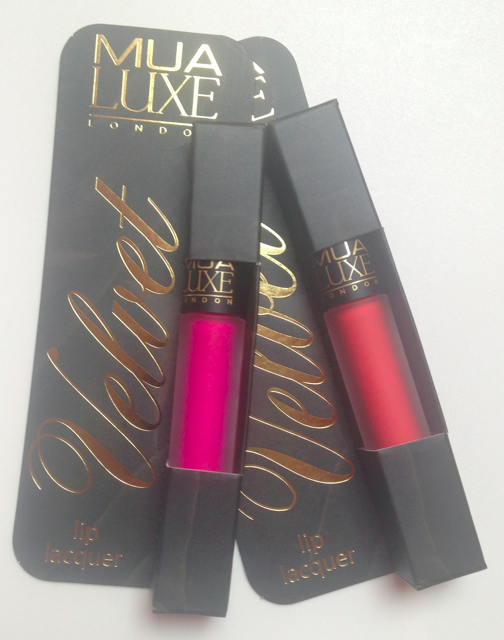 The application is what I call a 'bud wand' and can sometimes pull out far too much product. I like to wipe excess onto the back of my hand and then apply sparingly as it needs to be even and precise. I'm talking close up in the mirror, and fixing those mistakes and uneven spots quickly before it dries! I learned the hard way, that if it dries and you need to fix it, you're lips are cracking, flaking and you gotta completely start again.

Don't let that put you off though, because if you apply it well, the product dries pretty quick leaving a lovely bright matte layer of neon across your lips, adding some extra fun to the sun – that really doesn't budge. I touched it up once late in the afternoon and was scrubbing before bed. I LOVE and For £3 I had to share!