Now, I love all types of seafood, Monday I was mussel-lunching at Belgo and tonight Liam and I were headed to Big Easy in Covent Garden for the 'Lobster Fest' their grilled lobster deal including fries, salad and a frozen marg for £20, I was really looking forward to it and it was Liam's 1st time trying Lobster!
As recommended by my friend Alex, the BBQ Crabshack famous for ribs, shrimp and lobster sounded like a more deliciously exciting version of TGI's, and was just along the street.
Sadly when we arrived we were told there was a 90 minute wait – silly for not booking but totally understandable for a Saturday evening. We took off for a few drinks, mouth's watering and returned famished ready for a feast.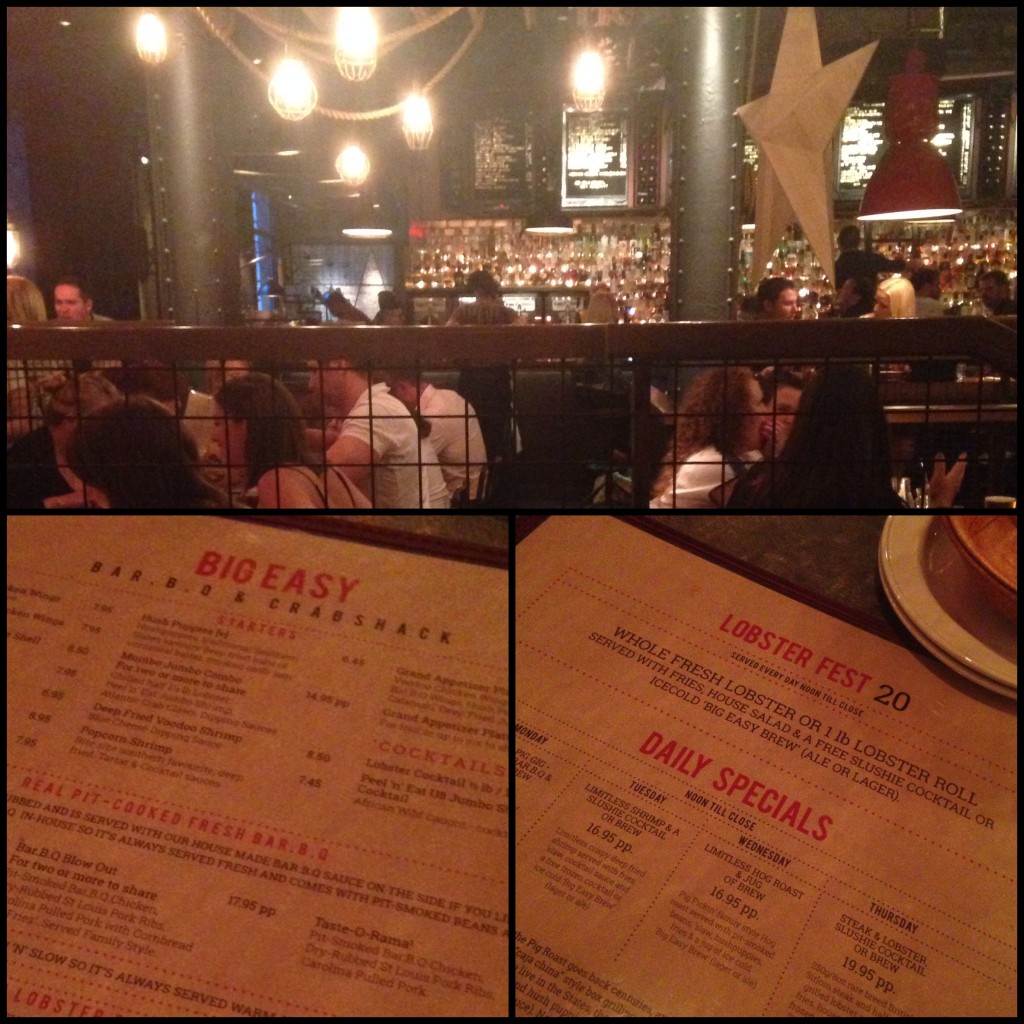 The staff were friendly and quickly seated us, taking our orders and giving us great recommendations for the drinks (we already knew what we wanted to eat but did order the hot wings to start – which were fab by the way!).
Unbelievably just as we thought our lobster was going to arrive the waiter came to explain there had been an extractor problem in their kitchen and that there was smoke bellowing out into the basement – they had to evacuate!! We were SO disappointed.
Naturally the drinks and starters were complimentary but what an inconvenience! Now I had to think on my feet at where we could get good Lobster at 9:30pm on a Saturday night without having a table booked!
I never thought I'd be so grateful for the no reservations policy at Burger & Lobster, and quickly assumed their restaurant in the City would have the shortest wait. We hopped in a cab to St Paul's and were seated in 20 minutes.
Thank god!
I had the steamed Lobster & Liam had his grilled. It was spectacular as always, and a great experience bibs and all, but we couldn't help feeling a little downcast from our hotly anticipated dinner at Big Easy.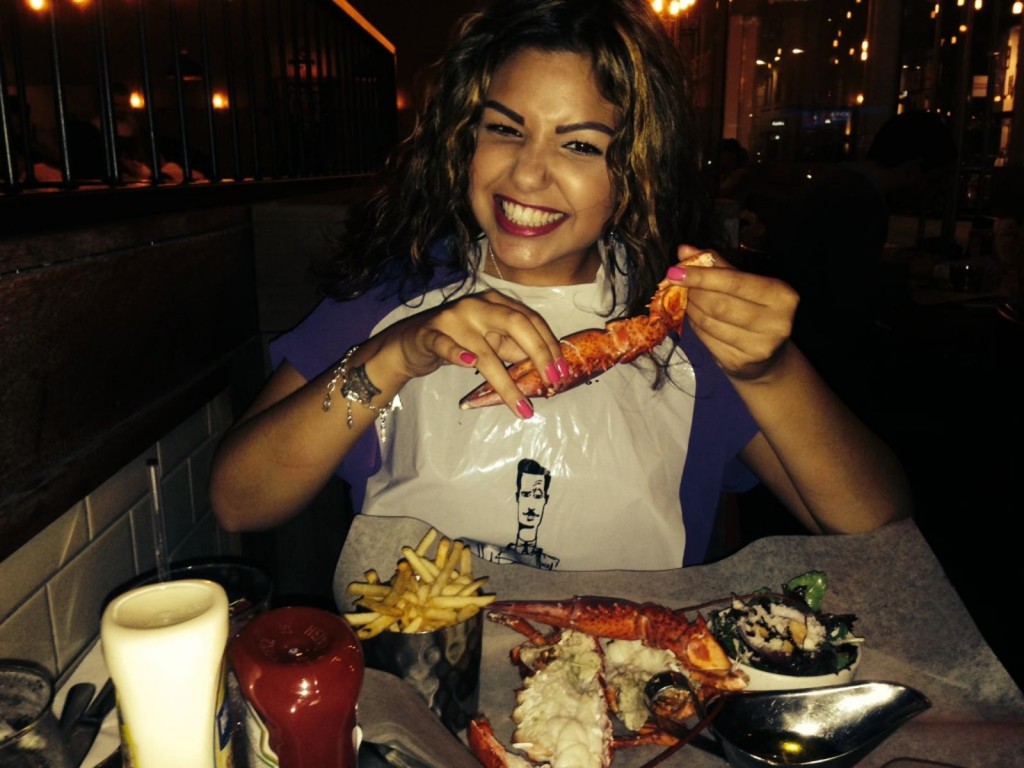 Needless to say we'll be back next weekend – maybe to the Chelsea branch as looking around the food did look delicious.