I've worn strip lashes since my gorgeous girl Katie introduced me to Eylure's Naturalites when they looked like this back in 2009.
101 in the day and 107 at night, it just became part of my make up routine.
I stole my gal pal Jordan's secret glue method of drawing on Revlon's black adhesive thinly as liquid eyeliner along the top lid, as well as along the line of the strip. This means I'm lucky enough to never experience that corner hanging off as they're always stuck tight. They last all night, and sometimes even til morning! I'm usually peeling them off with a wince.
The main reason I took to the 'fake lashes' is because there's nothing more I hate that scrubbing mascara off in the evening (and no matter what, waking up with panda eyes).
In the spirit of Eylure's fancy new packaging, I picked out 083 for extra volume and 117 for a messier, textured finish.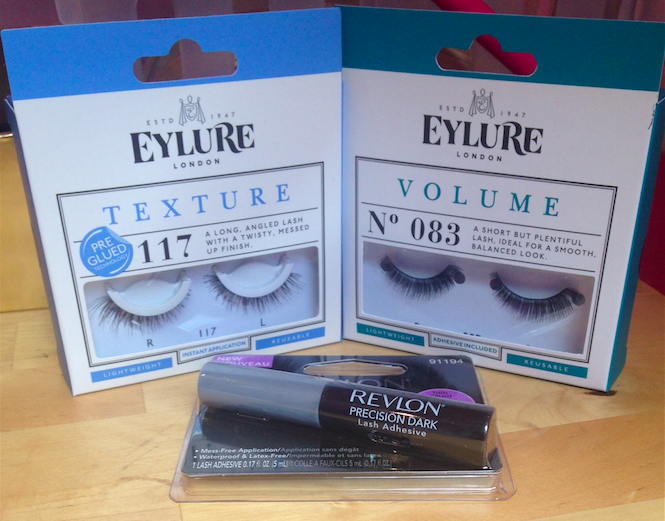 083 are pretty much the same as 101, great for extra thickness and volume, but the lashes are the same length all along the strip, I did use a little mascara to enhance them.
117 are definitely my new favourite. They add that extra touch and personality to a daytime look without the force of trying too hard. These are pre glued, but I never dare chance it now I've discovered Jordan's trick with the Revlon glue!