In search of somewhere sociable that we could soak up the afternoon sun Tré and I headed for One New Change's Rooftop.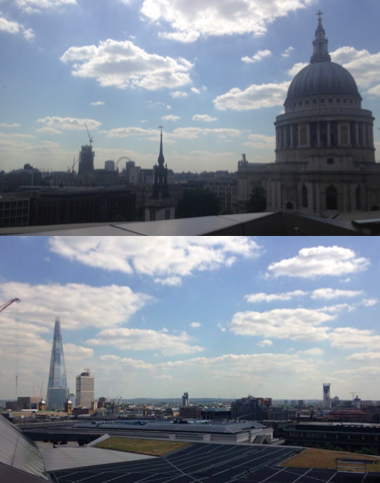 Easily accessible via glass elevator from the ground floor the rooftop is split into 3 sections. Madison Restaurant and Bar, Madison Cocktails and Tapas and then a general open viewing area which is perfect for that St. Paul's photo opp.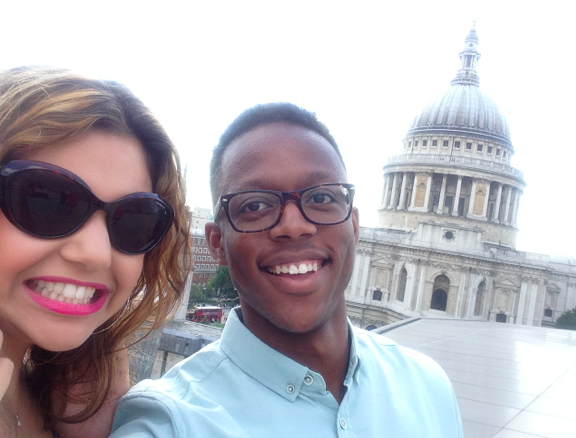 Tré and I took the obligatory tourist shot and were joined by Jonelle fresh from a teaching a yoga class! We headed straight for the Tapas and Cocktail bar.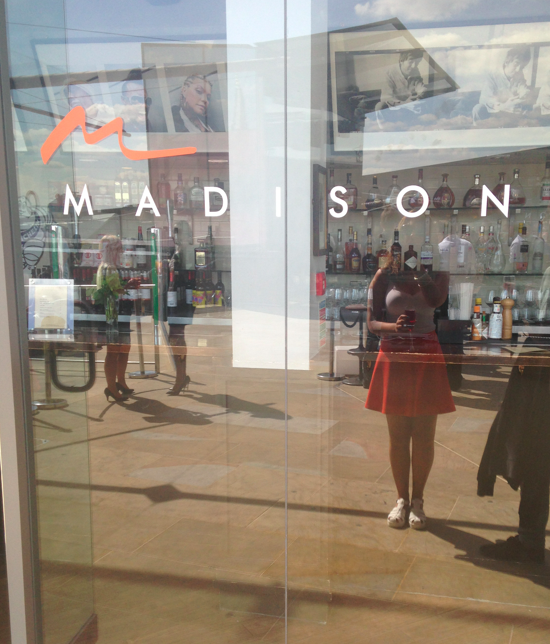 The cocktail list is mainly champagne, vodka and berry based priced at around £10 each. Service was friendly and with a smile, only problem was finding somewhere to sit. After 10 mins (sadly for them!) a group were headed back to work so we took full advantage, sat back, chit chatted and people watched.
We left around 6pm to a line of people waiting to go up, so it might be an idea to meet before the after work rush, unless you want to be standing in line waiting for a cocktail in the last beam of sunshine!