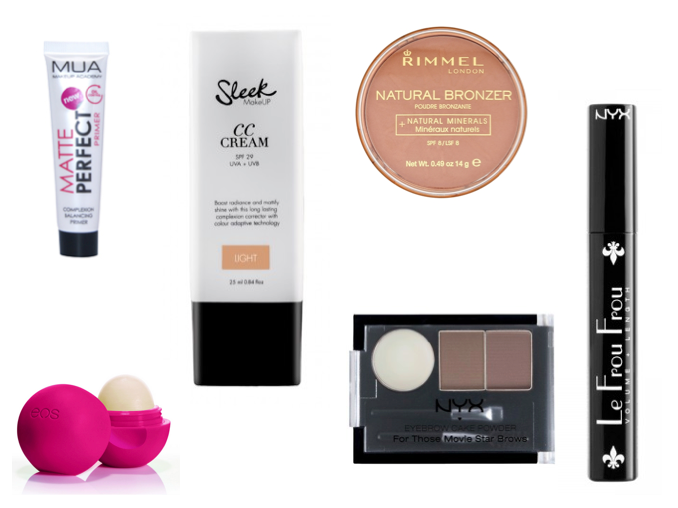 My Naturals Monday Make up Look:
MUA Matte Primer, Sleek CC Cream, Rimmel Bronzer, NYX Mascara, NYX Eyebrow Cake Powder, EOS Lip Balm.
Going to the beach I wanted a natural look so I concentrated on a clear complexion and long volumised lashes. No eyeliner, meant no windswept smudges, and the moisture from the lip balm kept my lips from flaking in the sea air!
Note NONE of these are premium products, and I didn't have to reapply. Considering the primer is only £4 it kept my CC cream put all day I was really impressed.