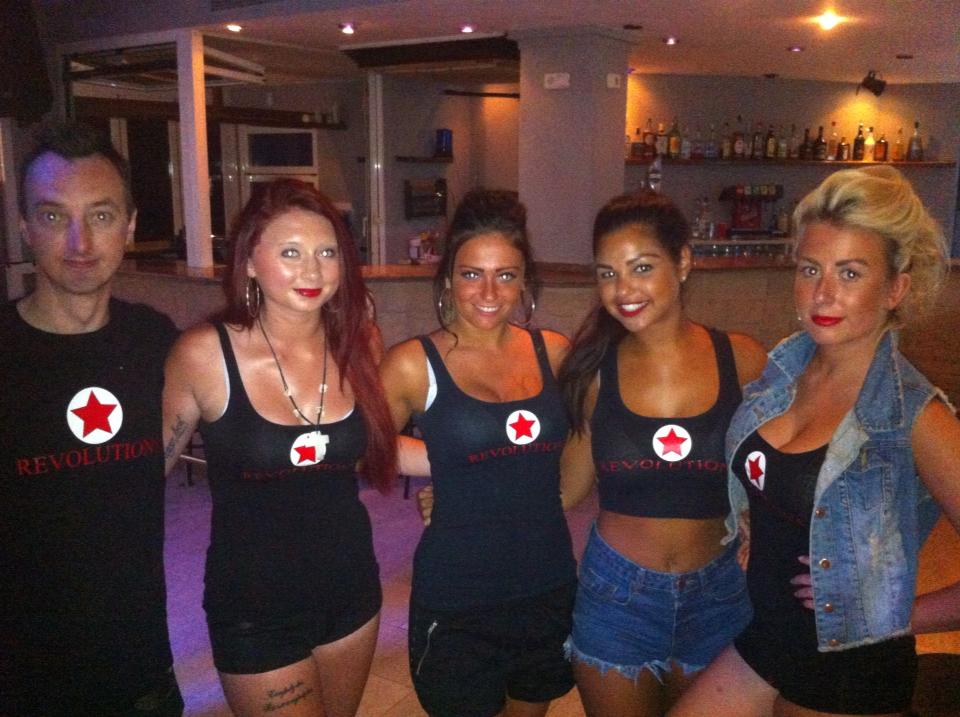 After spending most of May schmoozing about meeting new people and settling into the apartment, it was time to start work.
Rev's is a new bar in a great position on the strip. They were already staffed and just needed one more bartender. Perfect.
I love the girls, the only thing I was unsure of was the fact they played commercial house/chart music. I haven't come to Ibiza to listen to that every night!
UPDATE:
I later learned to love the music at Rev's because us girls had a dance or a chant to get everyone going for just about all the songs and it definitely made me appreciate my nights off at big clubs.