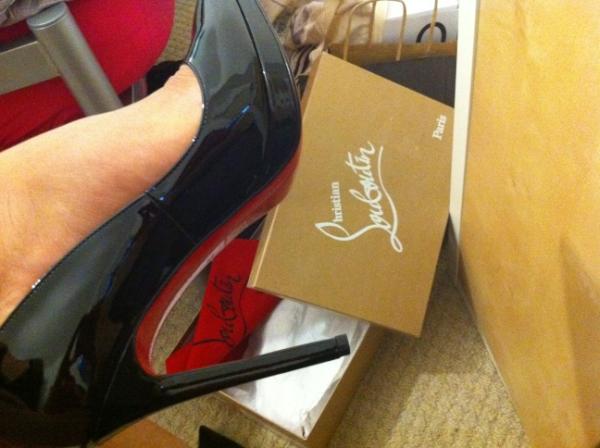 Today was a good day. I bought my first pair of Christian Louboutin's home. I've spend so much time in Leeds recently it was quite fitting to treat myself to the classic Pigalle Plato 120 while I was in HN there.
I won't lie, I did call ahead and have the hold them for me! But, after a stressful weekend of filming the 2.8 Day Challenge it was the perfect treat.
They are a mid height classic pointed pump. Black patent and extremely uncomfortable. I can't imagine wearing them out all night partying but I'm sure gonna give it a go. If I can't handle the pain they'll have to settle as my go to dinner shoe. I don't care though, pain is beauty right? HOW GORGEOUS!