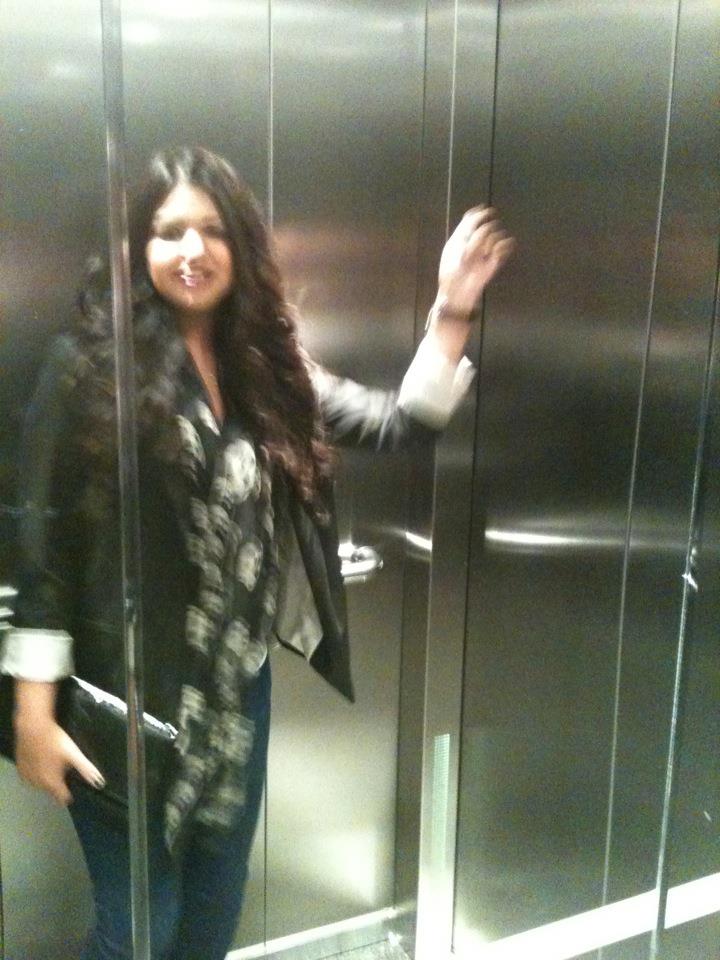 So there was a bit of a scandal with my Lulu Guinness Black Perspex clutch. It was the only bag I wanted for my 21st and my parents kindly bought it for me. HOWEVER…after my birthday night out in Mayfair it was cracked. Yes the nearly £300 bag was cracked after one use. We weren't impressed so returned it. But I was promised a black clutch for my birthday so found this lovely YSL Black leather clutch at work. I figured it was classic and timeless. It would never date and it's leather so settled with it as an alternative to the Lulu Guinness.
It might be a bit blurry, but here I am taking my Belle de Jour clutch on it's first outing to dinner in Manchester with Kate.
I'm also wearing a Topshop blazer and my Alexander McQueen scarf.