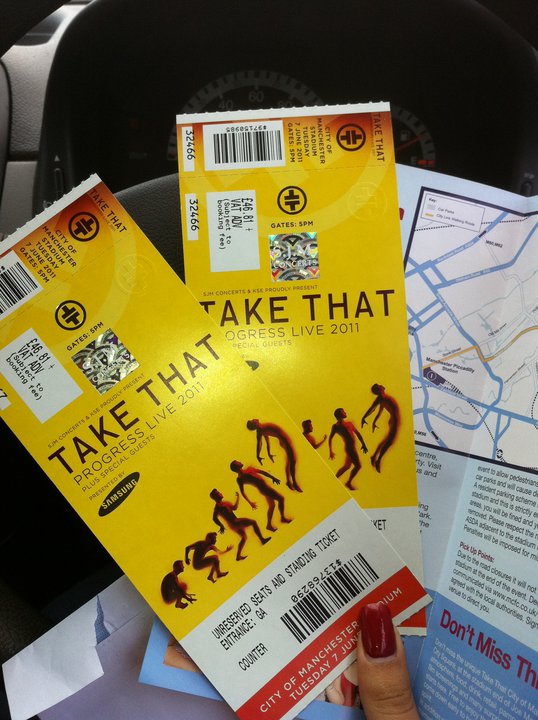 I think last night was the the BEST NIGHT OF MY LIFE.
We got the tickets literally months ago. Queued up at the Ethiad stadium for them. I've had a countdown on for months. I'm sure I've driven everyone in the house, at work and uni crazy!! OOPS Sorry! But it was so worth the wait.
I can't describe how it felt seeing the five of them perform together. I've waited for this since before the Nobody Else Tour at Earl's Court but obviously Robbie left and Mum said I was too young to go.
We got there so early and chose the best entrance to queue at so when the gates opened we just ran down the steps onto the pitch standing area. We were right at the front! I couldn't believe how close we were at a stadium.

The show was split into three sections, Take That came out as a four, sang all their songs since they reformed, then Robbie did a solo bit and then they all came out as a five singing the Flood and new songs from the Progress album.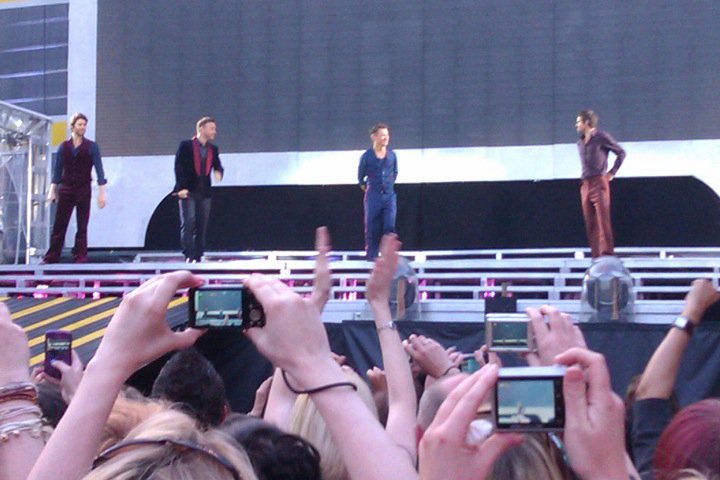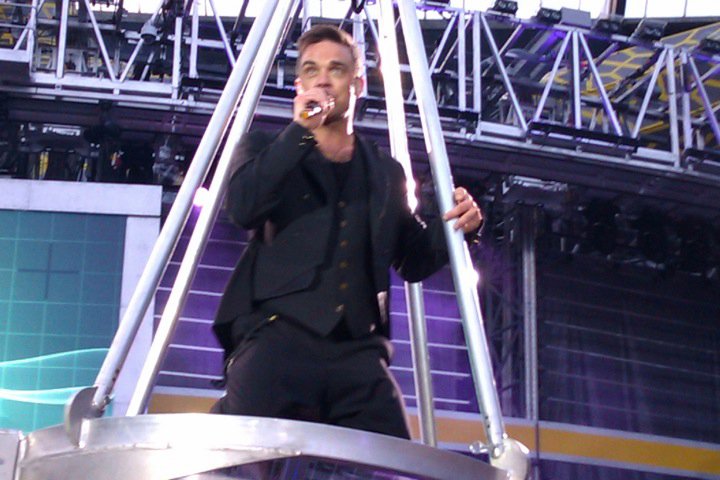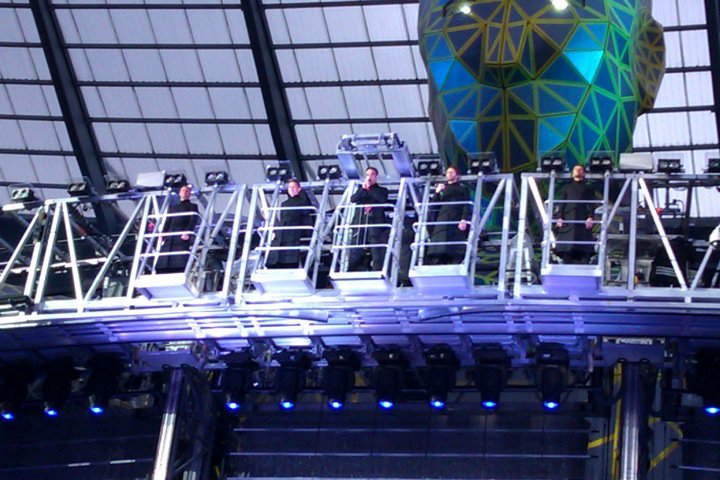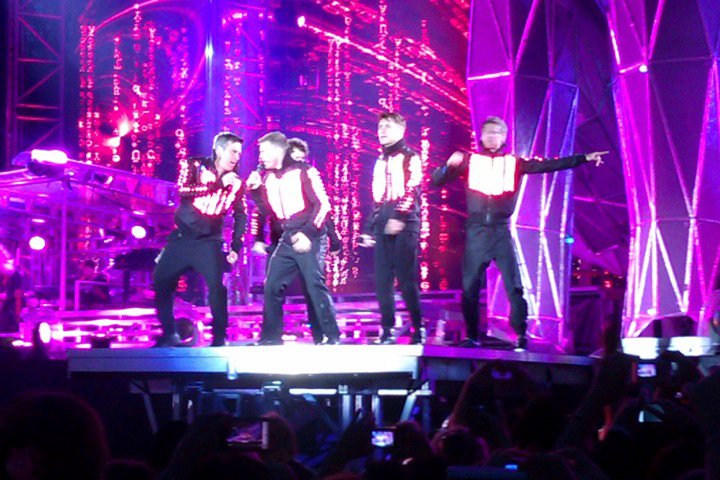 It was such an amazing night, I'm literally begging Mum to see if she can get tickets to Wembley. Once certainly wasn't enough but seeing them as a five in Manchester is something I never though I'd see – I'm so glad it lived up to my expectations. STILL BUZZING!!