Since starting work at Selfridges (temporarily), designer brands are thrust in my face once again on a daily basis. What's been the most prominent of my old time loves is the Louboutin Nail Polish. Priced at £36 I just can't justify that! There would have once been a time where I'd have budgeted and saved, just like I did for my Pigalle Plato 120 and all the other pairs! But I kinda feel all Louboutin'd out!!
The nail polish isn't for me, but the fuss it's caused and the new window displays are fabulous as always. I wouldn't expect any less from Mr Louboutin himself anyway.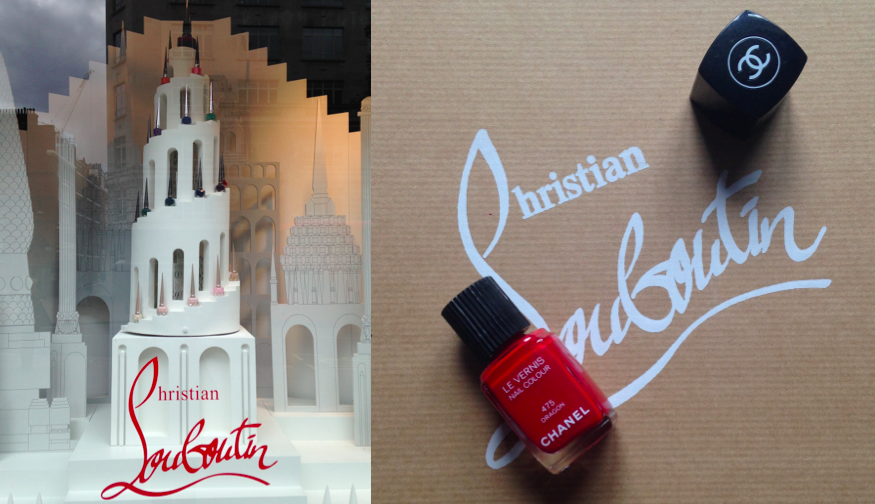 Rouge nail polish will always be on trend. It's a classic like black or navy. My favourite is Chanel's 'Dragon'. I have the lipstick to match. And there's just a little extra added luxury sparkle knowing its Chanel. So Mr Louboutin is definitely rivaling Madame Coco in the classic polish stakes!!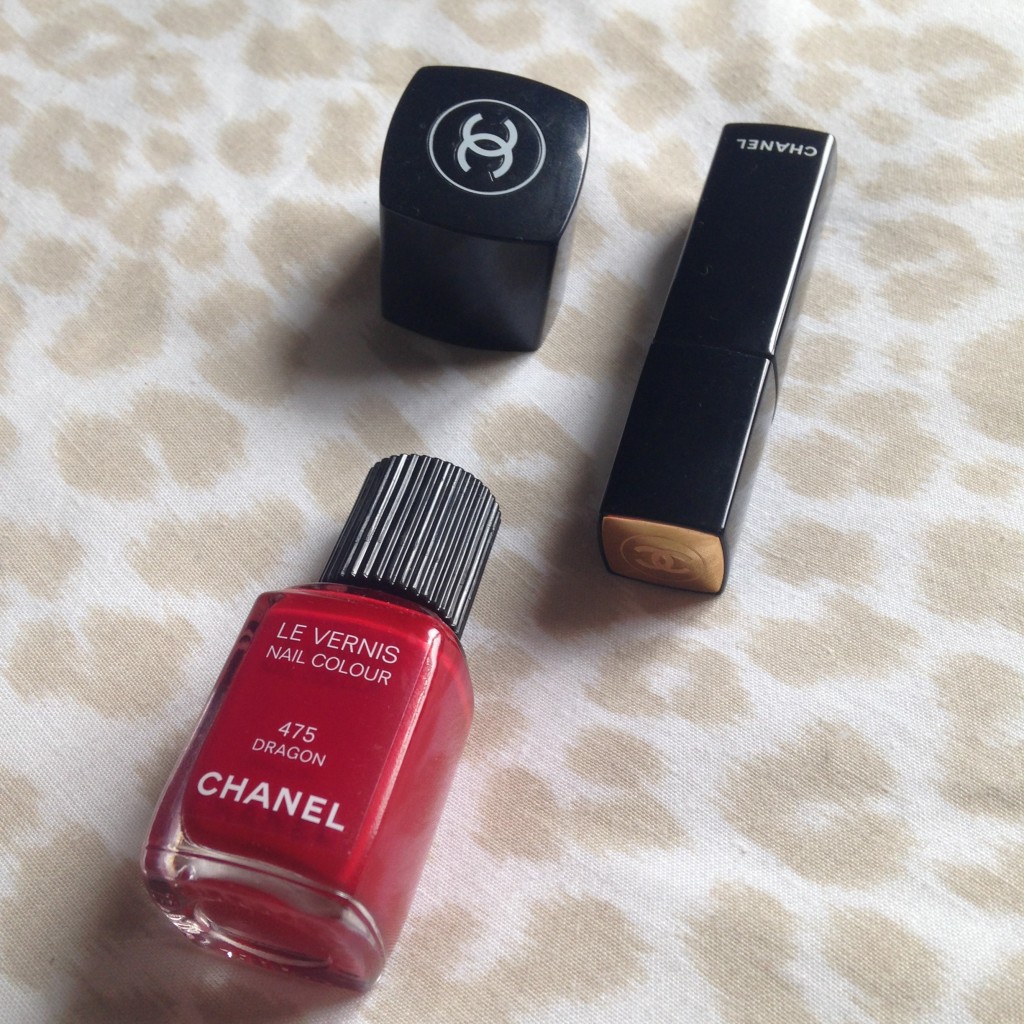 Moving onto my first post about Autumnal transition, it would be silly not to start with nail polish. Gone are my oranges, pinks and yellows, and here are my tonal pastels such as pea green and pale mauves.
This week I purchased 2 new shades in celebration of the season transition (and something to make me feel better about the fact some cloud is closing in on us and the leaves are about to fall!)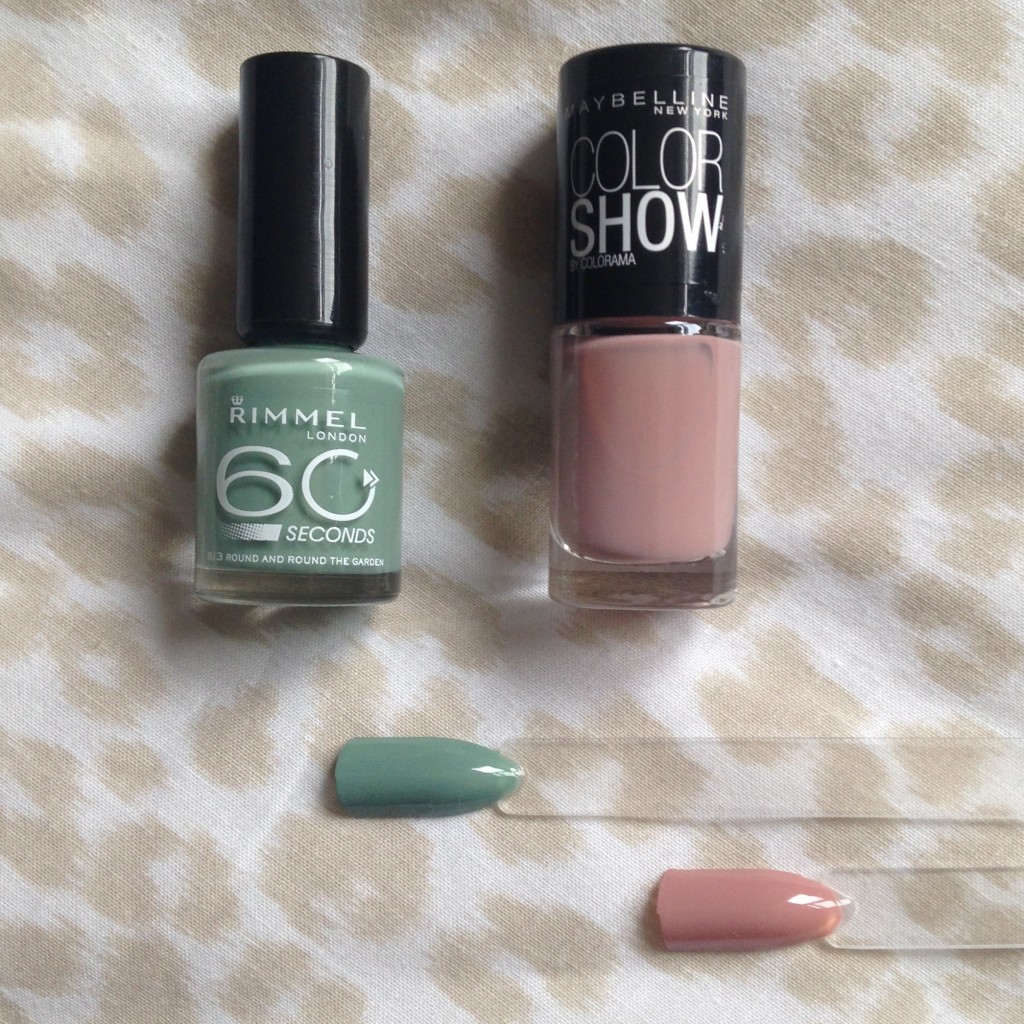 'Round and round the garden' from the Rimmel 60 Seconds range, which has always been a favourite of mine for go too polishes at the last minute. I love that the shape of the brush is rounded for an easy application and stating the obvious it (apparently) dries in 60 seconds. Perfect for a quicky manicure! It goes on nice and evenly, only problem is if you over coat it, it can become clumpy where its trying to dry super quick. So watch out for that!
The 2nd was 'Love this sweater' from Maybelline's Color show range. I didn't want to venture to nude just yet, but this polish has a pinky/mauve tone to it and I thought it would a nice girly one to try that has a fun name! The 1st coat went on quite thin and the brush isn't as precise as the Rimmel one, but after 2 or 3 nails I got the hang of it and the finish was so shiny!!
Overall I was super happy with my smart decision not to buy the Louboutin rouge and stick with my trusty Chanel 'Dragon'. I currently have gorgeous green fingers and toes and will be posting more 'Autumnal Transition' beauty posts soon.