I'm such a West End girl, it's actually quite embarrassing how little I know about East London. Jonelle was teaching yoga at Old Street so Tré and I headed up to meet her after and have a wonder around Shoreditch and Brick Lane.
By chance, Friday afternoon I saw it was the evening finale of the Urban Food Festival on Shoreditch High Street so we headed over for 5pm.
It was a Street Food night market from 5pm til Midnight that housed 15 trucks and stalls. The cuisine ranged from Spanish or Chinese to Venezuelan or Korean. We didn't know where to start!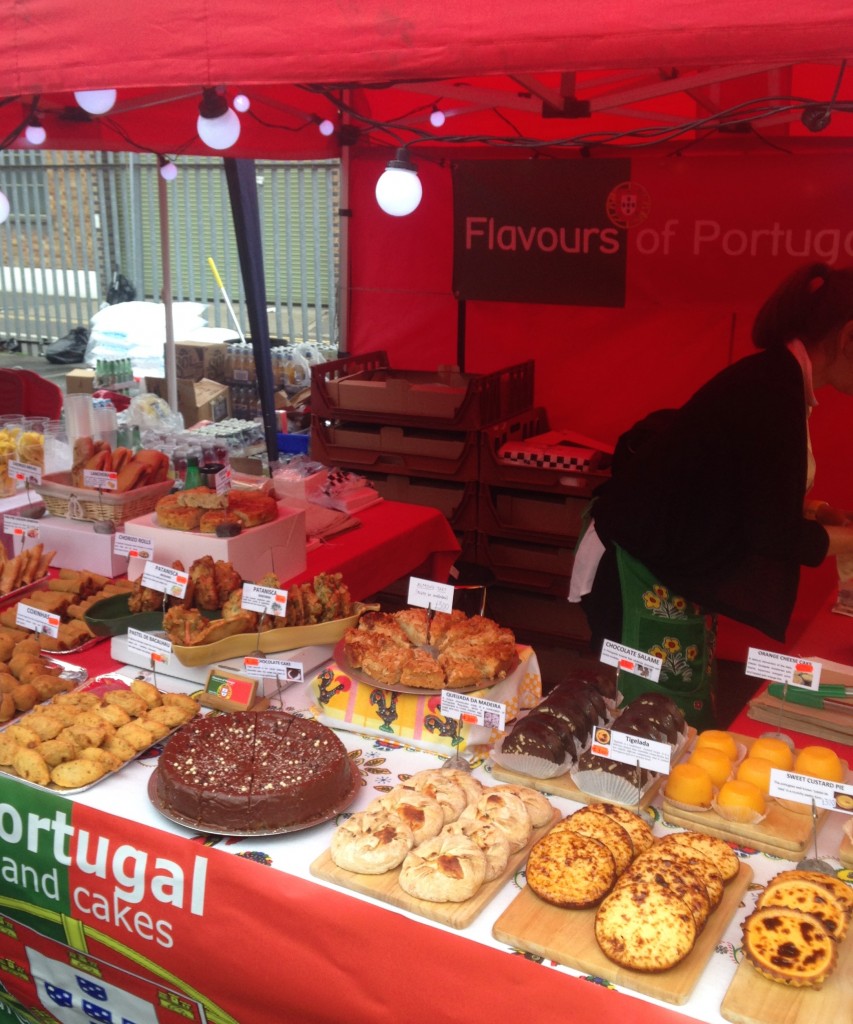 Tré and I decided on the homemade 'Flavours of Portugal' savouries. We had the Chorizo rolls, a baked patty filled with chorizo and potato. It was slightly warmed and one definitely wasn't enough!
We also chose the 'Pastel de Bacalhau' a traditional salted cod fishcake. This was a great size, the cod was packed in and didn't really pull away all that nice, but it was extremely tasty, with an added sprinkle of pepper and herbs.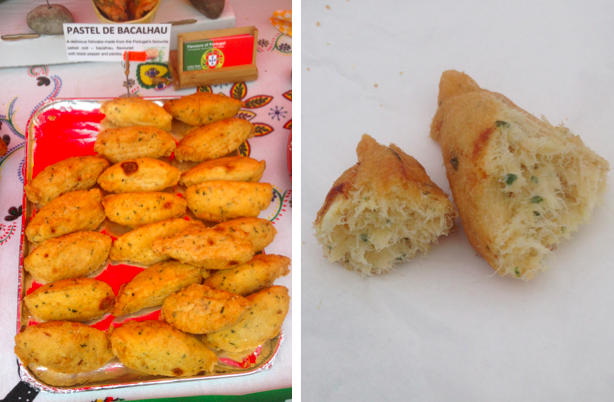 For a main meal I had Slow Roasted Pull Pork from 'The Joint' a sticky and sweet meat truck with BBQ Chicken, Ribs and Wings. I wanted it all the smell was enough to draw me in.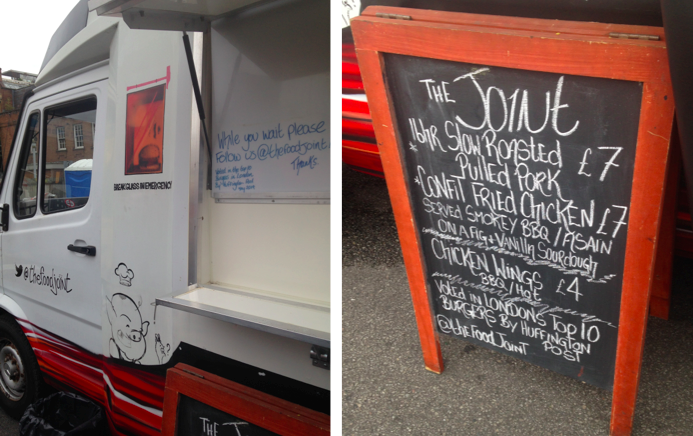 Then I saw the burger! The only way to describe it is epic!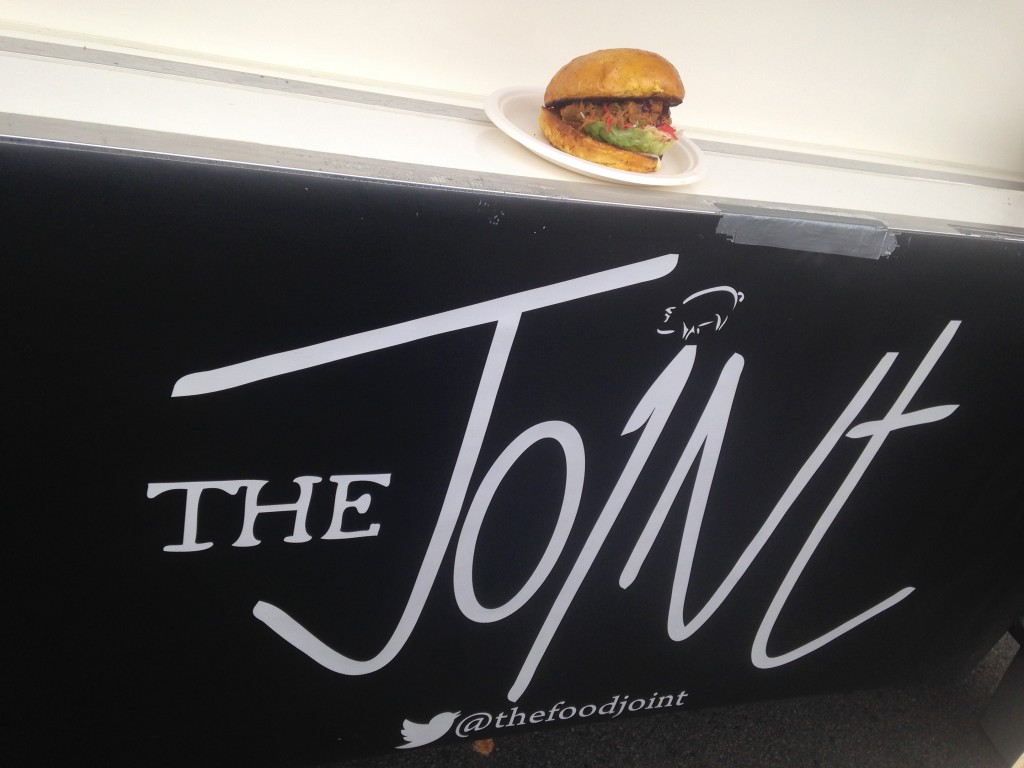 I couldn't wait to get stuck into the tiny, tender shreds of pork. There was plenty of it packed into a gorgeous vanilla and fig infused sourdough bun. It was finished with salad, onions and lashings of sweet bbq sauce.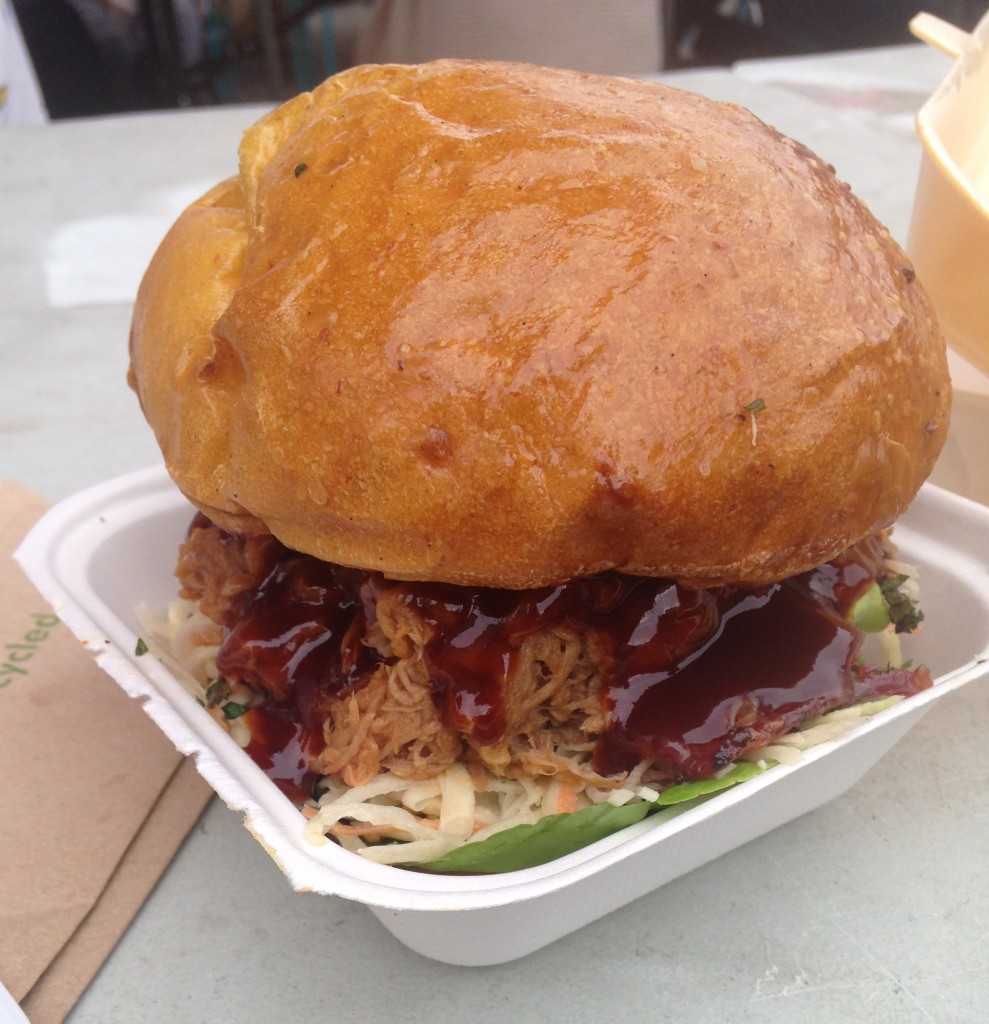 It was huge, lots of meat, lots of sauce and lots of mess!!  They're based at Brixton Village Market, be sure to check them out! Here's the menu and they're also on twitter.
Tré had a Peruvian Chicken wrap from 'Peru Sabor', which was spicy and lightly grilled with peppers and onions.  It came with a side of potatoes and to finish he topped it with a sweet chilli, pepper and herb sauce. All complementary flavours and it looked delicious!
For a little something sweet we headed over to the 'Comptoir Gormand' stall on our way out. A table full of traditional French patisseries we just could resist!
From custard tarts to pistachio cakes and cookies it was SO hard to decide what to take away. We tried to cookies, which were sweet and soft with a little crunch, but I had to have the macarons. I chose 3 of the delicate almond meringue cookies: pistachio, which was creamy, salted caramel, which was a lovely balance of salty and sweet, and raspberry which had fresh compote and cream. They had a light crunch on the outside and were just moist enough in the middle.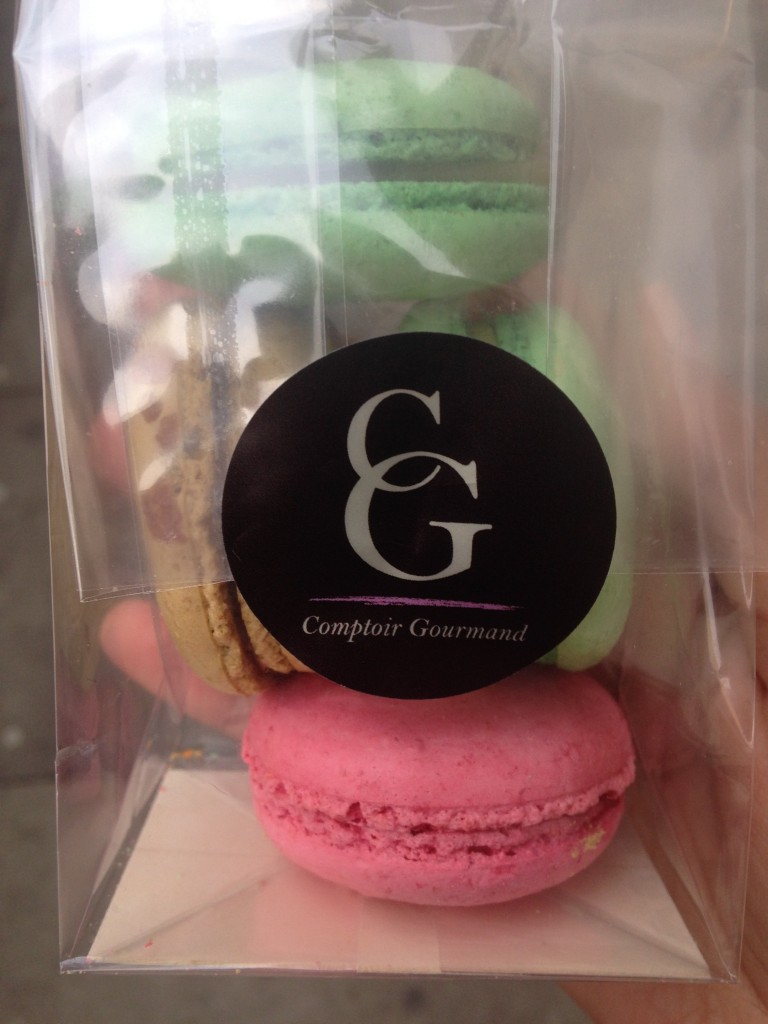 This was a fantastic way to try lots of unusual cuisines, I've always been sceptical about eating food from trucks, but knowing these were the favourites from around town, tried, tested and recommended we really enjoyed the experience.