My lovely pal Tré initiated a little catch up as he's back from uni for the summer. Mondays are always so bleak and we wanted to go somewhere fun. Well, of course it was glorious sunshine and we picked Belgo, Belgium restaurant specialising in Mussels, Fries and Beer. Underground.
I first discovered Belgo about 2 years ago with my Dad, after he was told about their 'Beat the Clock' deal (Where between 5pm and 6:30pm the time is the price you pay for your food!), but hadn't been back since so was really looking forward to it.
When you enter you're pleasantly greeted and sent to be seated downstairs. As you go down, the first thing you see is the open kitchen, then the host dressed in traditional costume. The seating area is mainly rows of benches, pretty casual, but you feel as if you're in an extremely social environment.
We were presented with menus and shown to the 'Lunch Express' section, where they offer a meal and drink for 7.95. Choices include: ½ Kilo of Mussels either in Tomato or White Wine sauce, Sausage and Mash, ½ Spit Roast Chicken, Salmon Escalope or Cheese and Onion Tarte. I was delighted the Mussels in white wine were on there and didn't hesitate to indulge in the garlic!
The portion was generous for a lunchtime size and the sauce was lovely – not too strong, and enough of it to cover all of the mussels. The complementary fries just finished if off nicely. Sadly neither of us had any beer, but the menu was elaborate and had it not been sunny outside we would have stayed and tried.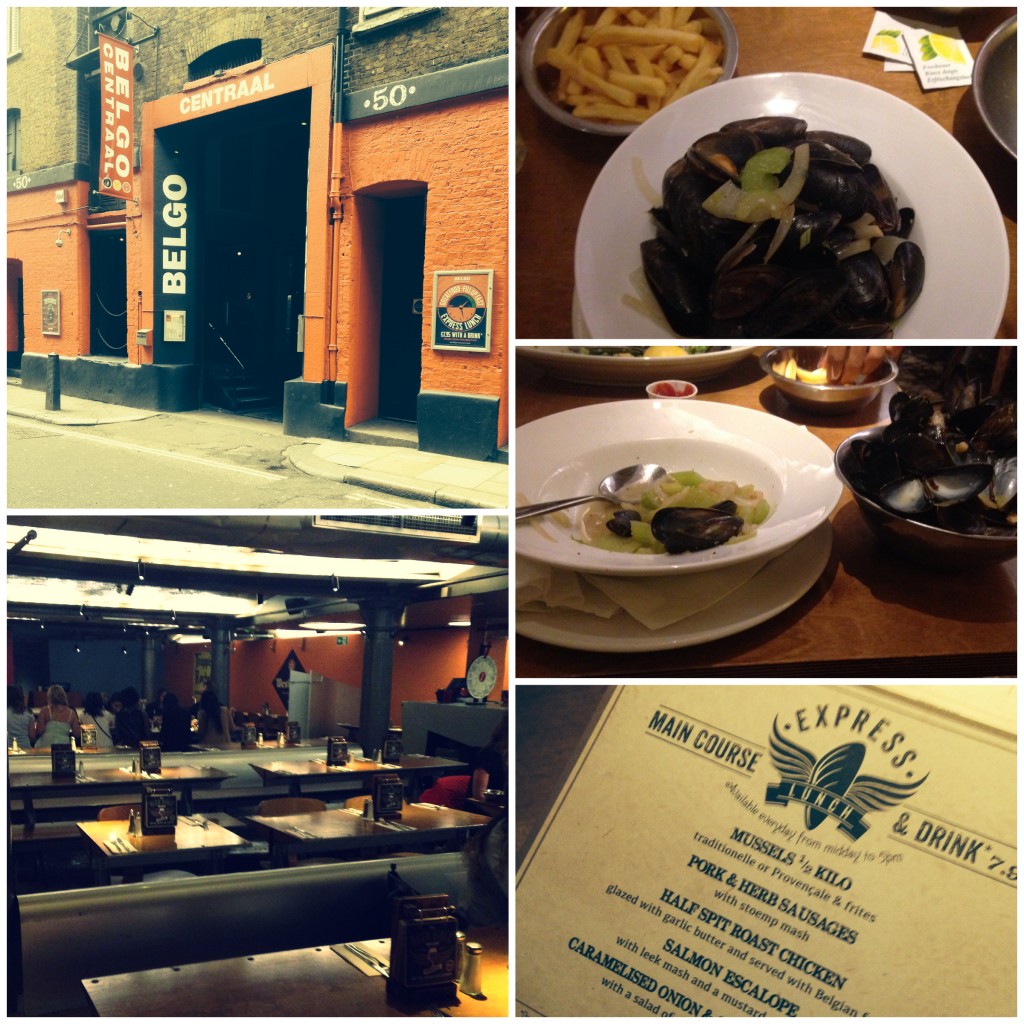 If you're wondering what traditional Belgium food is like and are in the tourist trap of Covent Garden after some casual dining, Belgo is tucked away and always a fun experience. http://www.belgo-restaurants.co.uk/