It's November 2nd, I'm SO hungover, in bed with a cranberry juice and have just downed 2 Advil. Jordan's flight lands this evening and I can't wait to see a familiar face.
I've spent the last month exploring the city, researching for our new show, trying to get my immigration sorted and socializing!
We've been working from an investor's apartment, literally next to the Empire State. How's that for a newbie to the city?! Pretty exciting. Even though I don't wanna admit it to the group ha!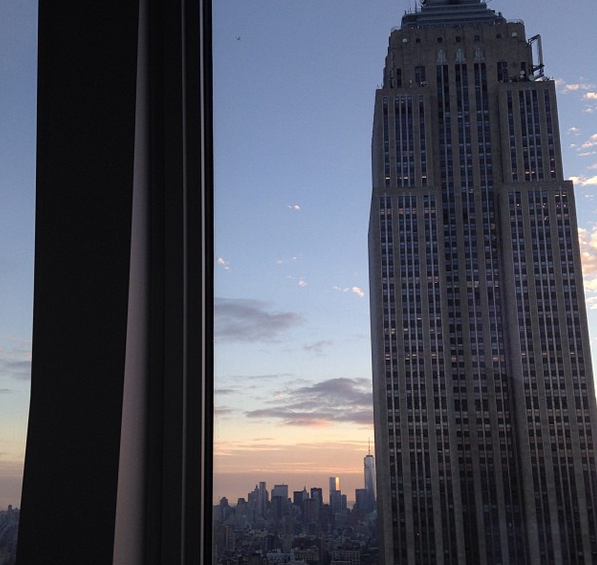 I've eaten at some great places too like Kat's deli on the LES that's featured in When Harry Met Sally which is one of my all time favourite films… had the odd pretzel from a street cart – but been advised not to have the meat! The one place I'm trying to steer clear of is Dunkin Donuts. I'm either gonna go one way other the other aren't I living here.. health freak or a right fatty. And I'd much rather turn into the first!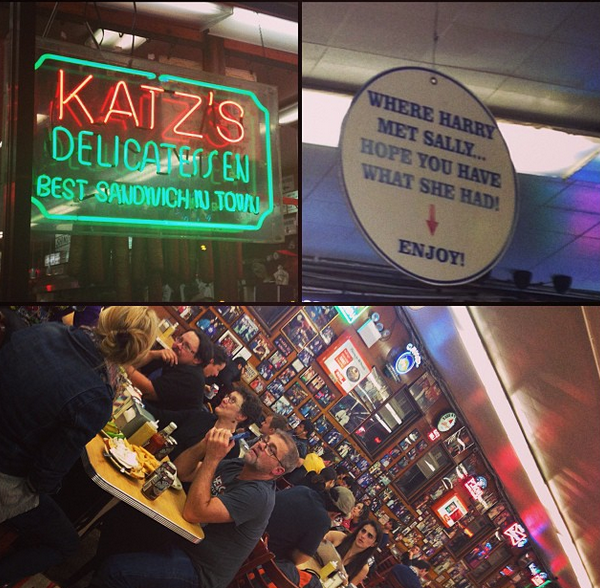 Halloween has been such an incredible time here in New York. We went to the opening of Sankeys! Chantal painted me as the clown from Saw, and we had such a fun time.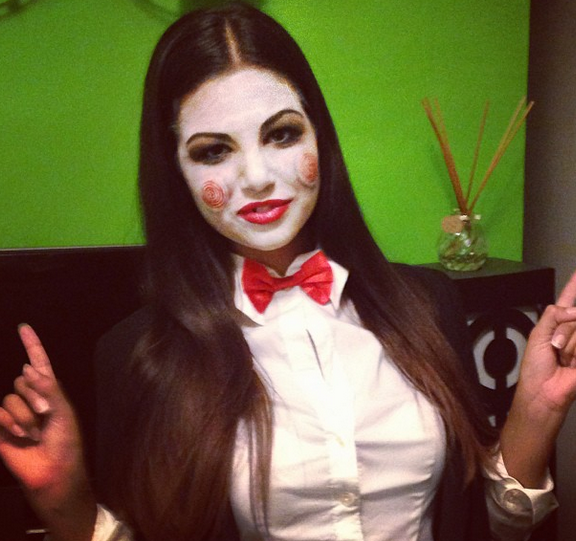 The night after [last night] I went to a new place at the W hotel in Union Sq and met a super fun English girl, Cat. We swapped numbers, and I'm looking forward to getting to know her. I need some friends outside of work! Jordan comes tonight so I hope we can all party together!!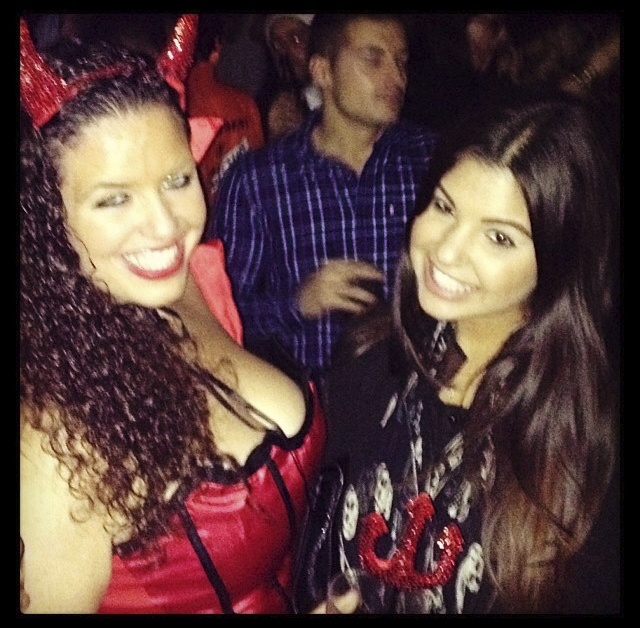 Here's some pics from the past month & I'll check in again soon!! XO