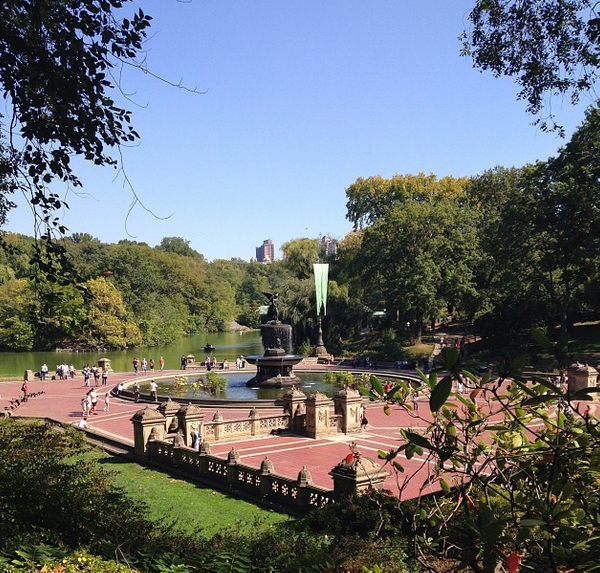 I thought I'd said my goodbyes to summer when I boarded my plane back to London from Ibiza… until I got here, I can't believe how glorious the weather is.
I got so fed up waiting for my visa I decided to just book a month's stay at this lady's apartment through Air B n B. I couldn't face hanging around in London waiting for something to happen so here I am, hopefully staying til Christmas.
I'm all settled into my apartment on Central Park North, meeting the guys from work tonight, and eating lunch in the park with this view.
My American adventure is about to begin and I'm SO excited!!!